Your ultimate guide to Hamburg
Discover the best things to do in Hamburg, including restaurants, bars, attractions, tours and more...
The best Hamburg restaurants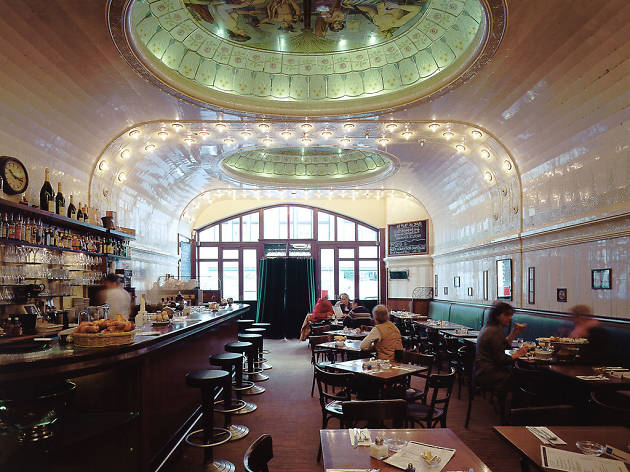 Café Paris
Right by the impressive Rathaus, Café Paris is Hamburg's answer to the classic French brasserie and an unfailingly popular spot for lunch, dinner or an aperitif. It's been delivering a fine line in French cuisine since 1882 and has stuck to what it does best; hearty servings of steak tartare, bouillabaisse, Merguez sausage and chips, with just one sauerkraut concession to its German environs. True to many a French eatery, it's a resoundingly meat-led menu; vegetarian diners are limited to two main course options, though if you eat cheese, the platter makes for a hearty meal in itself. The restaurant now has three dining areas, but the most coveted tables are for sure in the principal ground floor "Saal", an evocative Art Deco interior where bow-tied waiters move between simple wooden tables and the beautifully arched and tiled ceiling bears busty personifications of Hamburg's prosperous enterprises: industry, trade, agriculture and shipping. For after-dinner drinks, Le Lion directly across the road is one of the most sought-after cocktail spots in town. Leave your name at the door before you dine for a better chance of getting in later.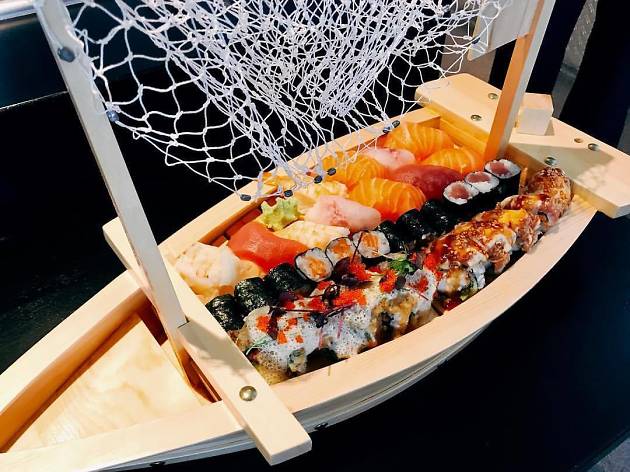 Henssler & Henssler
Booking is a must at this talk-of-the-town Japanese restaurant, which many credit with the best sushi in all of Germany. From the spicy salmon tempura to caramelized sashimi and green duck rolls, the dishes look and taste exquisite, often bringing a surprising twist to classic flavors and textures. The black, white and red décor is a little blunt and underwhelming and some find the whole place a bit too packed and noisy for the prices, but most is forgiven with the first taste of impeccable, tender nigiri. The Henssler & Henssler Mix is a good option for two diners or more, while a selection of meat and fish courses cater to those less sure about sushi. If you want to see the sushi art in action, request seats at the bar.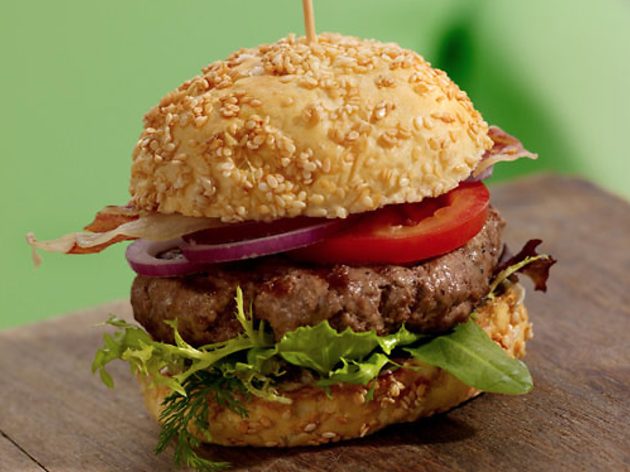 (M)eatery
[m]eatery adjoins the boutique SIDE Design Hotel and serves up its cooked-to-perfection dishes in comparable style. Clearly not one for vegetarians, this place is steak and tartare heaven, leaving guests from near and far in fully ironed-up raptures. It's not just the juicy rib-eye or the succulent sirloin that leaves them swooning; the wines are excellent, too, and the staff both knowledgeable and attentive. The restaurant dry ages its beef on site and on display at the entrance—a raw butcher's touch to the otherwise incongruously green and brown décor, which seems more fitting for an organic smoothie stall than this lavish fête de carnivores. If you're a bit too full after your meal, the Binnenalster lake is just down the road and makes for a lovely postprandial waterside stroll, especially at night.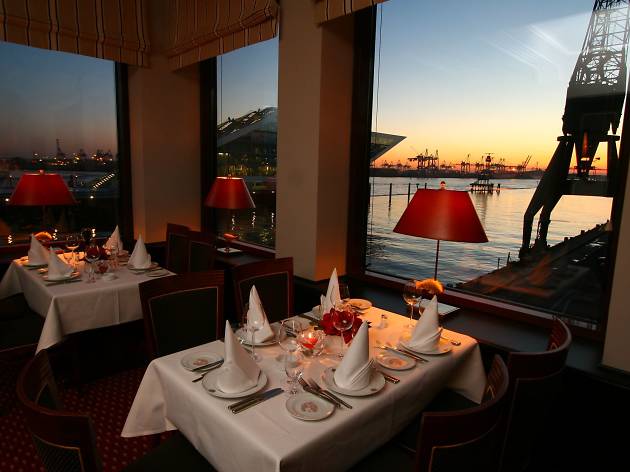 Fischereihafen Hamburg
For old-school Hamburg class and outstanding seafood, you can choose no better than the Fischereihafen. Run by the same family since the 1980s, it combines formal elegance with warm hospitality and counts Prince and Princess of Wales among its more eminent guests. It may be plain from the brick façade but feels like the first-class dining room of a transatlantic liner as soon as you've stepped through the door, with candlelight, carpeted floors, white linen tablecloths and nautical scenes on the wall. Unchanged over the years, it's by no means a hip joint, rather the kind of place you want to play a little vintage dapper and order a glass of champagne. The oysters, lobster soup, turbot and tiger prawns come particularly recommended, but everything here is first-class and supremely fresh. The views across the harbor are great by day or night, and service is impeccable.  If it's warm enough, book a table on the terrace.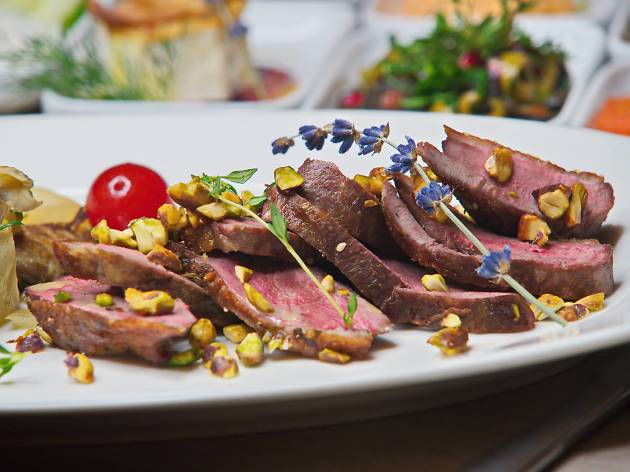 L'Orient
This is next level falafel. Booking ahead is a must at L'Orient, an excellent Lebanese restaurant on Hamburg's northern Osterstraße thoroughfare. It's an ordinary street largely made up of banks, hairdressers, tanning salons and copy shops, but the food inside is quite something. Things kick off with the spectacular Mazza, delivering phenomenal flavors in individually-dished delights; for many, a bountiful meal in itself. Mains include meat, fish and vegetarian options, each beautifully aromatic, from duck breast on fig carpaccio with walnut-anise sauce to the spicy eggplant casserole with dates, almonds, raisins and pomegranate. Even when super busy, service is warm, gracious and very accommodating of any dietary needs.  
See more Hamburg restaurants
Discover the best things to do in Europe
See more