Make Siem Reap your next getaway
Escape the January blues with an adventure on the doorstep of the world's most iconic temple complex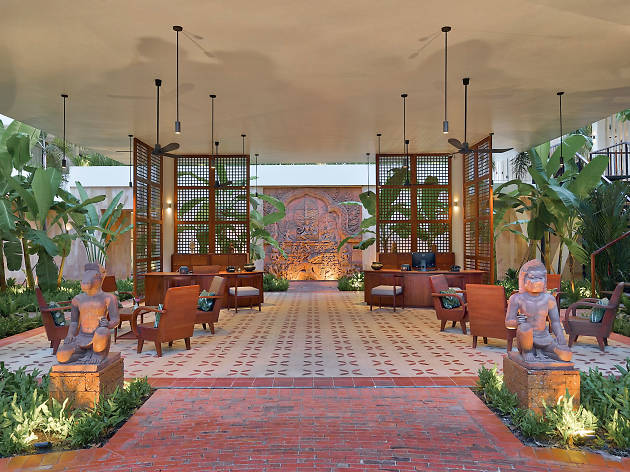 In terms of Southeast Asia, it would be inaccurate to categorise Siem Reap as a place that is 'off the beaten path'. The fact is, Cambodia's second fastest-growing city has naturally been a tourist mecca for years now, ever since it became recognised by intrepid travellers as the de facto gateway to Angkor Wat. Despite this, however, this little city is more than meets the eye.
In addition to nearby ancient ruins ripe for exploration, you can stay in some luxury digs, kickback with a coffee at one of many al fresco cafes, grab a cheeky pint on Pub Street, take in colonial architecture and get to know the remarkably friendly locals. Siem Reap has a lot to offer and you only need a few days to get the most out of it.
RECOMMENDED: if you're all about Southeast Asia then you should also check out our articles on Phnom Penh and Vietnam's Can Tho.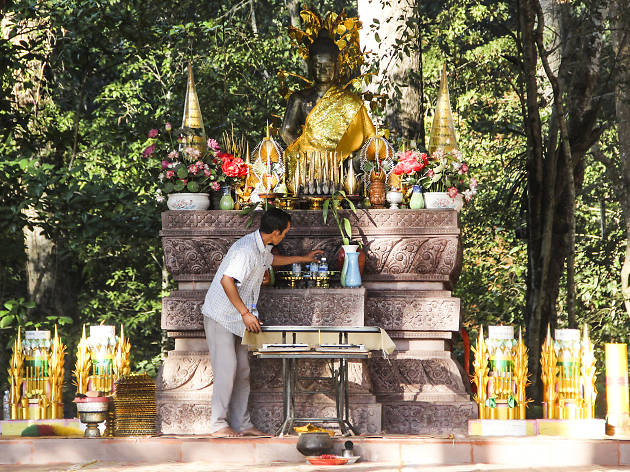 Jessie Koehler
Cambodia is near the equator so there isn't too much fluctuation in temperature year-round. High season is October to March with January being the most popular as it is the 'coolest' time of year, while April to September is rainy season. A direct flight from Hong Kong to Siem Reap takes about three hours. If you are getting a visitor visa (30 USD) on arrival, save yourself the heartache at immigration and be sure to bring new, extra crisp US dollar bills to pay with.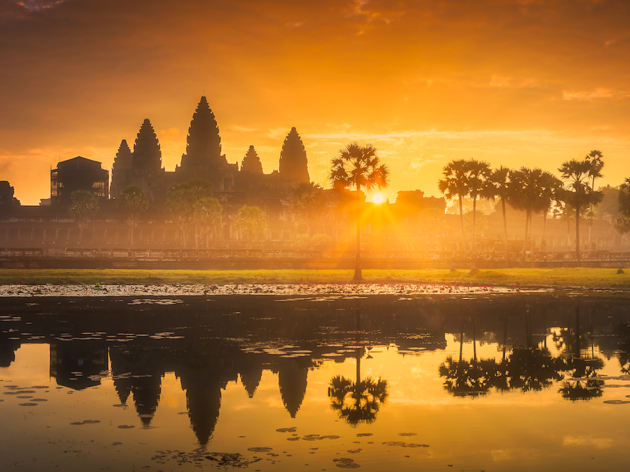 Shutterstock
Located around 30 minutes' tuk tuk ride from the city centre, the 400-square-km Angkor Wat complex is the biggest draw in these parts. Call it #basic, but Angkor Wat at sunrise is a must, and is as impressive as Google images makes it out to be. The 3:30am clamour of your alarm is rude and intrusive but you'll get over it. The official ticketing office, located 4km from downtown, opens at 4:30am. Once in the complex, you'll need to meander your way through the grounds in the dark. Make yourself a seat in front of the pond — the reflection is the money shot — then wait for sunrise. You won't be disappointed.
There are options for single, three-day or week-long passes. Aside from the Jane Goodalls of the world, a day pass (37 USD) is more than enough temple-hopping, but you do you. In the age of Siri, you really don't have an excuse for not knowing the proper way to dress at a religious monument, but here's a gentle reminder anyway: keep your shoulders and legs covered.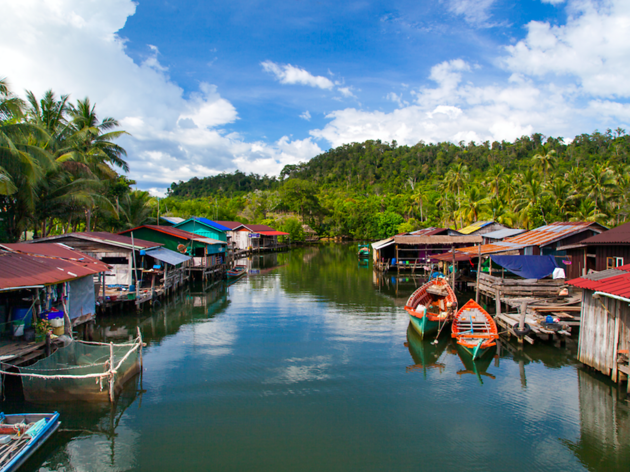 Shutterstock
Floating villages line the shore of Tonle Sap lake, making it a particularly breath-taking place to catch the sunset. A private boat company will take you through the floating villages for 20 USD, where everything from homes to shops and restaurants to schools, are raised above the water on stilts.
Kompong Phluk is a less frequented floating village located 30km from downtown Siem Reap. It is a working area, so there aren't any activities for visitors, but being amongst the villagers going about their day is truly unique. Further in though, you can transfer from the larger motor boat to a canoe that will take you through the mangroves, also known as the flooded forest (5 USD). There are floating restaurants and boats along the way that sell refreshments.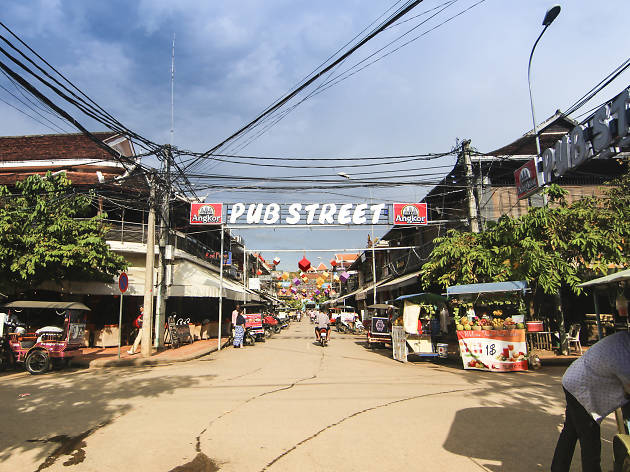 Jessie Koehler
Amongst the plethora of food options around town, fish amok is probably the most popular Cambodian dish, and for good reason, it's frickin' delicious. From local joints to French bistros to modern eateries, it's a winner every time. Make your way for dinner at one of the many restaurants on Pub Street, the lively centre and nightlife hub of Siem Reap, then hit up the line of bars that will catch up to you before your wallet does. The great thing about Pub Street other than the cheap beers and happy pizza (if you know, you know...), is that this is where backpackers, tourists and locals all come together.
Walking alongside the Siem Reap River is a good place to start when heading out for a day in town. It will eventually take you to The Old Market. The oldest Khmer market in Siem Reap, this no-frills space is where the locals go to eat and shop. There is a cooked food area that offers local dishes for as little as 1 USD.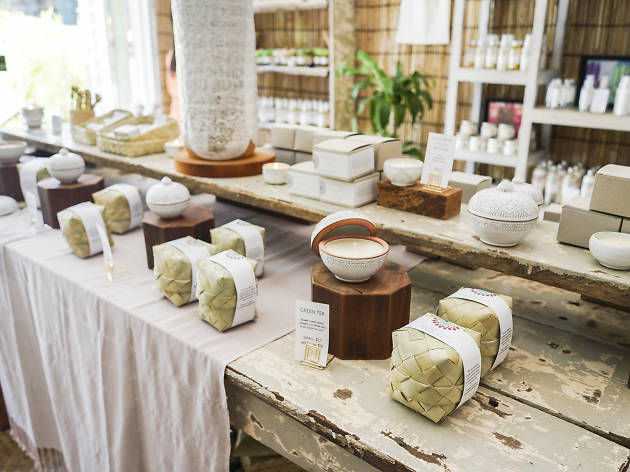 Jessie Koehler
Kandal Village is a small neighbourhood near the Old French Quarter, made up of a community of socially conscious cafes and boutiques.
Enjoy a slow, al fresco morning at the Melbourne-influenced Sister Srey Café, more than just a place for good cup of joe and avo toast. After three decades of war, Cambodia has been left with a large amount of active landmines. A chunk of its profits go towards supporting mine-affected villages to return safe, productive land back to its communities.
Shop for quirky treasures and housewares at lifestyle store Trunkh; hit up Mademoiselle Thyda for jarred foods and spice mixes to recreate popular Cambodian dishes at home; stock up on a wide range of beauty and home products from Saarti, an eco-lifestyle brand that only uses responsibly sourced local resources from Cambodia.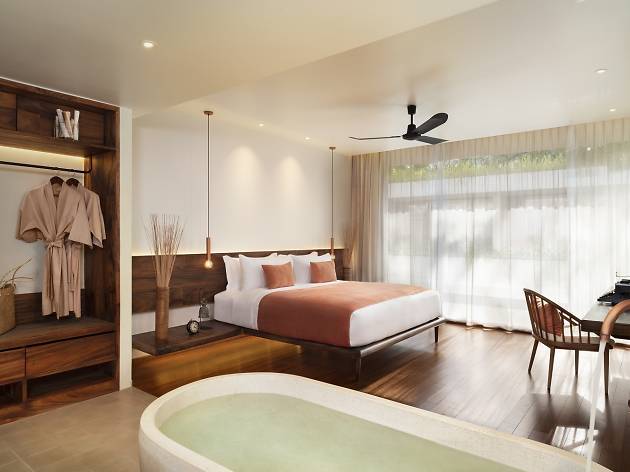 Sven Ellsworth
Stay in colonial heritage
Traditional Cambodian life exists harminously next to colonial charm. A cluster of boutique accommodations have begun popping up in the Old French Quarter due its proximity to many restaurants, shops and markets.
One of Siem Reap's treasured sites was restored and reopened its doors as FCC Angkor this past summer, blending old Khmer culture with the new. Managed by Avani Hotels & Resorts, it is the first renovated heritage hotel within the group (with its sister site in Phnom Penh following suit this year). As part of its community outreach and commitment to empowering women, local weaving villages were engaged to produce bed runners and chair cushions found throughout.
The rooms are charming, airy and filled with natural light, ranging from 110 USD to 190 USD per night. Hang out by the salt water pool and pool bar, where lush flora and towering trees serve as a backdrop. While the main restaurant, The Mansion, is the hotel's focal point, serving up local Khmer dishes, French comfort food and international favourites.
Many of the hotels will be more than happy to organise an itinerary, drivers and guides during your visit to Siem Reap.


Keep it clean
The plastic problem is particularly staggering in Cambodia. As such, Refill Not Landfill refillable water bottles are provided by FCC Angkor for guests to take, and keep, on their long days exploring the temples and markets. The bottle lists all of the water refill stations in Siem Reap. Refill Not Landfill is a global campaign that partners with businesses around the world to offer free water refill stations at participating locations.


Itchy feet this winter?