The best places in Japan for a winter getaway
There's snow place like Japan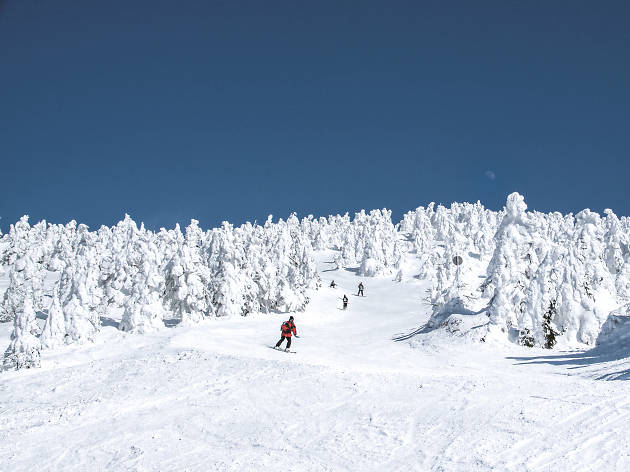 Japan has become something of a tourist mecca in recent years, with visitors from around the world flocking here to take in all manner of cultural delights and nature spots. One of the best things about this breathtaking country is that it enjoys four clearly defined seasons, and as winter rolls in, many of its usually verdant landscapes are transformed into frosty winterscapes perfect for skiing, hosting unique festivals or just admiring while enjoying a soak in a hot spring. For those of you looking for a Japan getaway this winter, here's a rundown of our favourite Japanese winter wonderlands.
RECOMMENDED: Looking for a staycation? Check out these unique luxury camping and glamping sites, or romantic hotels in Hong Kong.
Japan winter getaways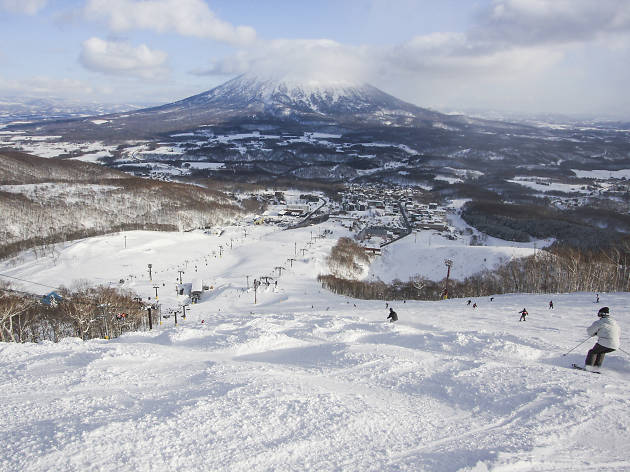 japan-guide.com
Japan's most famous ski area, Niseko, contains four resorts that boast some of the best powder in Asia, perfect for skiers and snowboarders. As well as the famous slopes, there are plenty of opportunities here for thrill-seekers to hit the backcountry (something not offered at many other Japanese resorts) and take exciting helicopter tours, which offer unparalleled views of the area's most iconic natural icon, the majestic Mount Yotei.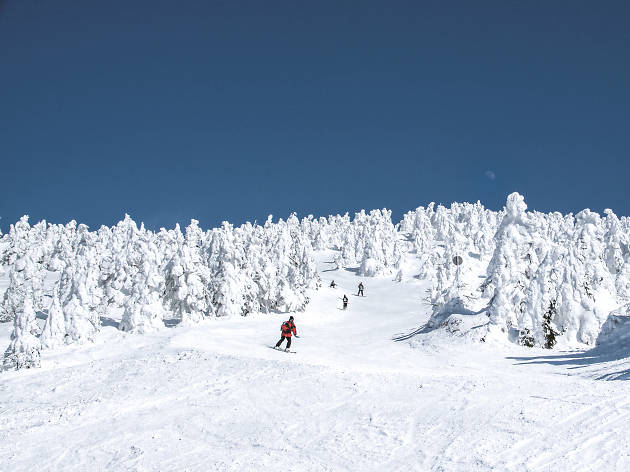 japan-guide.com
A mystical area in Japan's rugged northeast, Zao is home to one of the country's best-rated ski resorts famous for its snow monsters. These intriguing natural sculptures are formed as snow falls on the alpine trees and then is quickly frozen by the chilling winds. Skiers here can delight in gliding past the monsters and then, following a day on the slopes, take a soak in one of the baths in the adjacent hot spring town, which boasts some of the most acidic water in the country.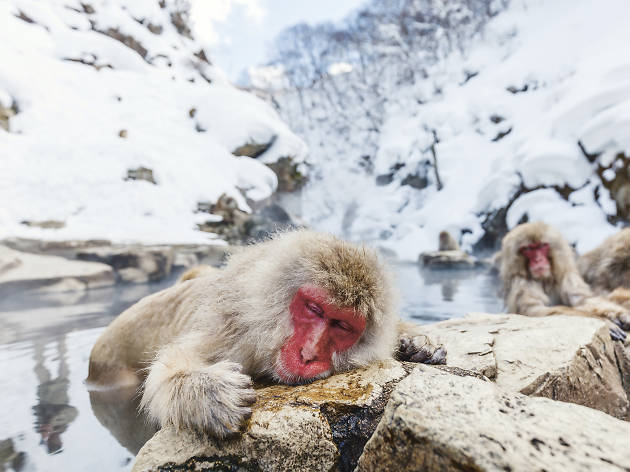 Shutterstock
Shiga Kogen stands as Japan's largest ski area, comprised of 19 resorts dotted around Nagano Prefecture's vast highlands. While getting around to every resort could take as long as a few days even for the hardiest of skiers, the good news is that all lifts, ropeways and gondolas here are covered by a single pass. A stone's throw from the slopes is the Jigokudani Monkey Park, where visitors can see Japan's iconic snow monkeys as they descend from the surrounding mountains to bathe in the park's hot spring.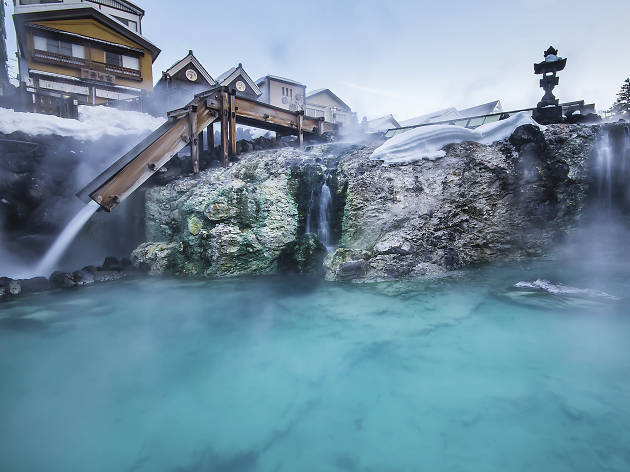 Are you after that picture-perfect hot spring in the snow experience? Then look no further than Kusatsu Onsen, one of the most stunning hot spring towns in all of Japan. The town is easily reachable from Tokyo in just over two hours by train, and boasts the largest natural output of hot spring water of anywhere in the country. Take a stroll around the Yubatake (the town's picturesque sulphur field that you'll definitely smell before you see), and then take a relaxing soak in any of around half a dozen quality baths dotted around town. For those wanting to get their ski on, there's also a decent ski resort just above the town.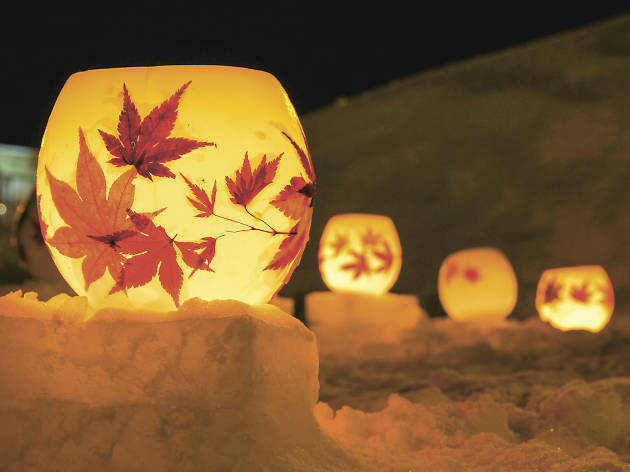 Shutterstock
The biggest snow festival in Japan makes a winter wonderland out of downtown Sapporo, with the city's central Odori Park playing host to a panoply of impressive snow and ice sculptures that reference everything from traditional Japanese traditions to international pop culture. Also, take a half-hour train ride to the coastal town of Otaru and enjoy the famous Snow Light Path Festival, in which thousands of candles are placed inside snow statues around the townscape, giving it a magical atmosphere after dark!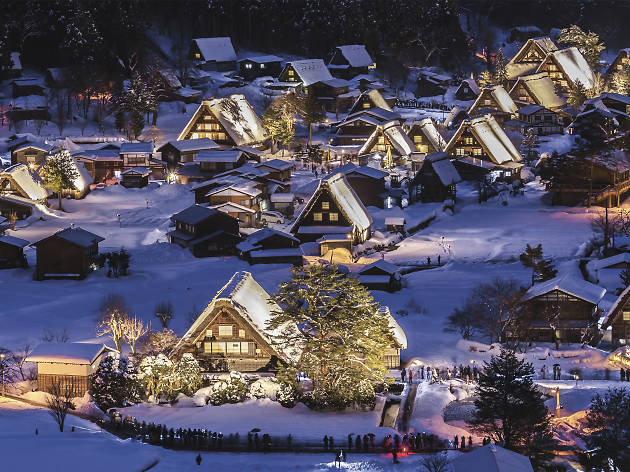 Shutterstock
A cluster of centuries-old farming settlements nestled in the mountains, Shirakawago, particularly the village of Ogimachi, is a popular spot year-round for those wanting to take in the famous steep-roofed houses. Come winter, the heavy snowfall transforms the area into an idyllic winter wonderland and what's more, the village puts on night-time illuminations on weekends in January and February too. Make your quintessential Japanese winter experience complete by staying the night in one of the village farmhouses – some of which date back 250 years – but be warned that advanced bookings are needed.