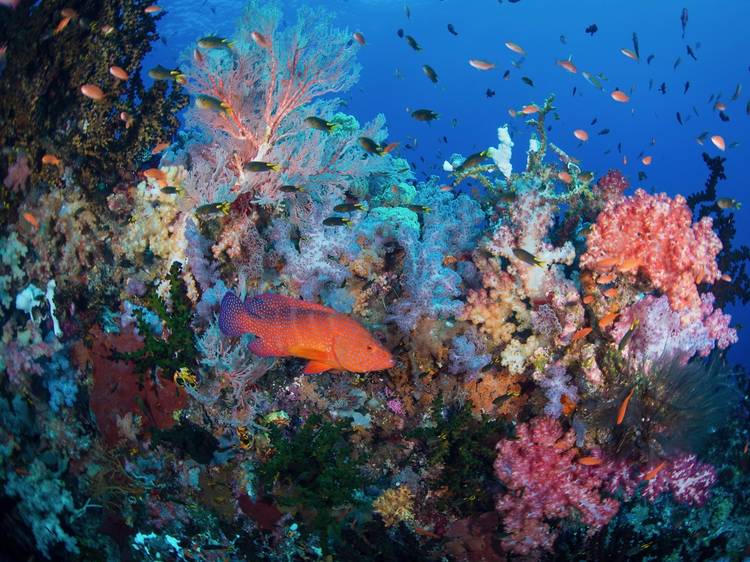 This stunning group of islands at the eastern-most point of Indonesia is often featured in ads by the Indonesian Tourism Board. The best way to marvel at this exceptional underwater landscape of never-ending colourful reef walls where hard and soft corals compete for space is to do a liveaboard and hop around the various dive sites. Famed for its biodiversity, spottings of wobbegong sharks, whitetip reef sharks, manta rays, batfish and large schools of tuna and mackerels are common.

Dive season: All year around.

Difficulty level: All levels, although some dive sites are not recommended for beginners or those not comfortable in currents.