Heads up! We're working hard to be accurate – but these are unusual times, so please always check before heading out.
The 10 best things to do with kids in Houston
Find out why this is a great city for young'ns (or your inner one) with our list of things to do with kids in Houston
A sprawling, high-cultured metropolis, Houston is a fabulous place to be a kid. Visitors with kiddos headed to H-Town should rest assured that boredom simply isn't in the cards – there's a vast array of family-friendly things to do, including activities, parks, museums, playgrounds, events and attractions in and around the Houston area—even family-friendly dining options from brunch spots to five-star restaurants. Not only is Texas's largest city home to Space Center Houston, a sprawling aquarium complex, the finest children's museum in the country and several inspired green spaces and parks, but Galveston and the Gulf Coast are just an hour's drive away, where families can take advantage of a myriad of fun waterfront activities.
Best things to do with kids in Houston
Photograph: Courtesy Yelp/John H.
What is it? Home of NASA's Lyndon B. Johnson Space Center and Mission Control, the monitoring center for the agency's manned space flights.
Why go? The Space Center in Houston provides a fascinating look into the world's largest space program – attractions include interactive exhibits, more than 400 space artifacts, a shuttle replica, space simulators, the Northrop Grumman IMAX Theater and Martian Matrix, a kid's play area. For older kids that are big-time space fans, consider doing a "Level 9 Tour", which provides an in-depth look at the inner-workings of NASA and Mission Control.
Photograph: Courtesy Yelp/Susana A.
2. Houston Arboretum & Nature Center
What is it? Situated on the western edge of Memorial Park, this 155-acre urban nature sanctuary is a lush, outdoor oasis.
Why go? Boasting five miles of walking trails, gardens, tons of birds and other wildlife, pond habitats and towering pine trees, the Houston Arboretum & Nature Center offers a true escape from city life. Every summer, the Arboretum holds week-long Discovery Classes so that children can learn more about the natural world and Houston's native plants and animals.
Photograph: Courtesy Yelp/Shona L.
What is it? Houston's premier locally owned bookstore, located near Rice Village, has a wonderful children's section.
Why go? Book lovers young and old should make it a point to stop by Brazos Bookstore, a widely-known hub of literary culture in the heart of Houston. In addition to having a stellar selection of children's books, Brazos always has fun, kid-specific events going on – check their calendar for storytimes, author signings, book-themed parties and more.
Photograph: Courtesy Yelp/Ray S.
4. Children's Museum of Houston
What is it? An award-winning children's museum for kids up to 12 years old, conveniently located in the Museum District.
Why go? Rated the No. 1 children's museum in the U.S. by Parents magazine, the Children's Museum of Houston is packed with awesome educational exhibits, highly interactive displays and huge play areas. The museum even includes a sprawling child-sized city called Kidtropolis, where kids can hold jobs, start businesses and elect one another for city government. And, for younger kiddos, TotSpot has plenty of structures and toys for babies and toddlers.
Photograph: Courtesy Yelp/Lance N.
5. Schlitterbahn Galveston Island
What is it? A 26-acre aquatic dream world that's just an hour's drive from Houston.
Why go? One of the all-time best attractions in nearby Galveston, Schlitterbahn is a great place to bring the whole family. There are 33 exciting rides and attractions here, including several high-speed slides, kid's water playgrounds, lazy rivers, wave pools and water coasters, in addition to plenty of snack bars, restaurants and even a swim-up bar for the adults.
Photograph: Courtesy Yelp/Lou C.
What is it? A 12-acre downtown park that includes a kid's play area, restaurants, an amphitheater and event lawn, 2 dog runs and more.
Why go? This lovely, vibrant green space is located right in the middle of downtown Houston, and there are always tons of kid-centric activities happening, from Toddler Tuesdays and yoga classes to family movie nights. Discovery Green is also the perfect spot for a Sunday picnic under the shade trees.
Photograph: Courtesy Yelp/Shawn Paul W.
7. Galveston Island Historic Pleasure Pier
What is it? Just a short drive from Houston, this popular amusement park perched on Galveston's historic pier boasts a wide variety of rides and fun attractions.
Why go? Built in the late 1940's, the Galveston Island Historic Pleasure Pier was a prime family vacation destination until Hurricane Carla struck, in 1961. Thankfully, the park has since been rebuilt, and today, it's a massive pier featuring 16 amusement rides, a plethora of fun games and live entertainment – all right on the scenic waterfront. A day spent at Pleasure Pier will undoubtedly delight the whole family.
Photograph: Courtesy Yelp/Jenny C.
What is it? An underwater wonderland with a 500,000-gallon aquarium and an entertainment complex with carnival-style games, an aquatic carousel, a restaurant and a Ferris wheel.
Why go? Kids will adore the Downtown Aquarium, with its dazzling habitats and attractions, including a Shipwreck exhibit, a tropical rainforest, the Shark Voyage and the Discovery Rig, which features the chance to get up-close-and-personal with horseshoe crabs and stingrays. Children under 2 get in free.
Photograph: Courtesy Yelp/Kelly M.
9. Houston Museum of Natural Science
What is it? One of the most heavily attended museums in the U.S., with a spectacular collection of mineral specimens, a planetarium, space-station models, a dinosaur skeleton and much more.
Why go? The Houston Museum of Natural Science houses world-class exhibit areas including the Cockrell Butterfly Center and the Burke Baker Planetarium, in addition to over a dozen permanent exhibits that examine space, science, astronomy, paleontology and Texas wildlife. The museum has a popular summer camp series, as well, that includes Chemistry Camps, Space Camps and Dinosaur Camps.
Photograph: Courtesy Yelp/Na L.
10. The Museum of Fine Arts
What is it? Founded in 1900, the fifth largest museum in the country also has fantastic children's programming.
Why go? In addition to exposing kiddos to one of the most revered art collections in the U.S., a trip to the Museum of Fine Arts is also a great way to take advantage of the special programs and events offered here. There are regular art workshops, storytime circles and classes for children of all ages. Eat lunch or take a sneak break in the Cullen Sculpture Garden, which is itself an incredible work of art – there are over 25 masterworks from Picasso, Matisse, Kelly and others scattered throughout the garden.
Now time to explore the dining scene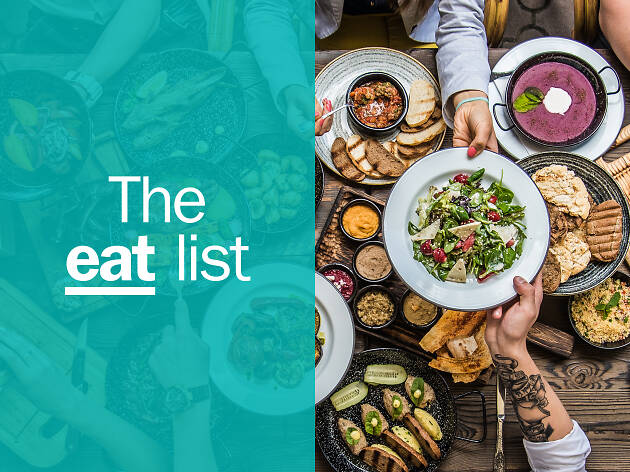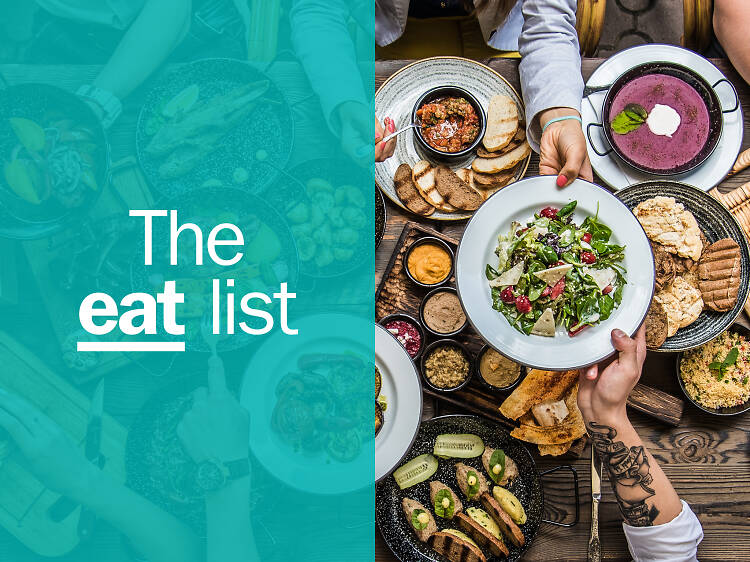 Looking for a family-friendly restaurant that everyone can enjoy? Check out our guide to the best restaurants in Houston.