10 insane things you'll only see in Tel Aviv
These Instagram photos will strike anyone inside of Tel Aviv as the norm, and anyone else as completely insane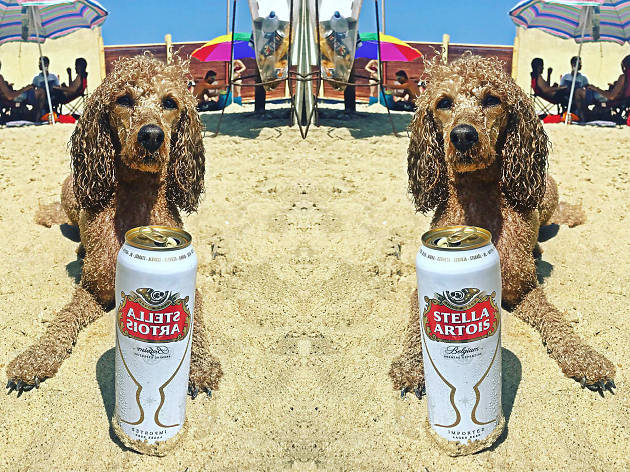 There's a reason they call Tel Aviv its own country. Not only has it got its own set of spices that don't quite fit inside the Middle Eastern spice rack, it is also unlike anywhere else in the world. So it comes as no surprise that you'll see and hear things in the White City that strike the average Joe as odd, but definitely not us. From a parkour cartoonist dressed as a nude woman to a dog...at the beach...drinking Stella, here are 10 things you'll only see in Tel Aviv:
You'll only see:
1
2
The leaning tower of waffle
Charles Clore Park by @galkolog
3
Girls gone wild
Jaffa Port by @shoshke_engelmayer
4
Cats on the prowl
Jaffa Beach by @kobi_refaeli
5
Flying raccoon-people?
Mindspace by @archi_parhi
6
7
Cool cats with cooler hats
Sderot Chen Tel Aviv by @elishiri
8
Dogs acting like humans
Tel Aviv Beach by @erez_dgani
9
Upside down politics
Tel Aviv Beach by @elishiri
10
Hipsters rolling in public places
Tel Aviv by @nurielmolcho
See more of Tel Aviv's sights