The most hipster bars in Tel Aviv
They may be too cool for school, but even the hippest of hipsters aren't too cool for these bars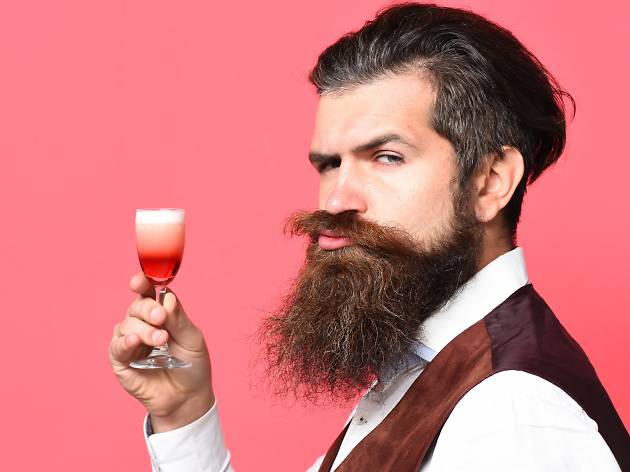 Calling all Israeli dancers, poets, writers, musicians and performance artists! The hipster scene is growing faster than Florentin can handle, and space at its hole-in-the-wall dives is limited. This has caused an overflow of beard-sporting, plaid-wearing, non-caring cool kids to bleed over into the Tel Aviv nightlife scene in search of a new spot to chill. Never fear, Time Out is here – with a lineup of cool bars to choose from. Revel in hipster heaven: get into a philosophical debate at Rokoko, get lost in the never-ending labyrinth of rooms at Kuli Alma, try out your best interpretive dance moves on the benches at Uganda (even when no one else is dancing and no music is playing), or duck away from Allenby into the Great Synagogue's self-proclaimed hipster gem, Otsar. It's time to wax up that 'stache, tighten that top knot, throw on those skinny jeans, and head to one of Tel Aviv's most hipster bars.
The perfect bars in Tel Aviv for hipster hangouts
1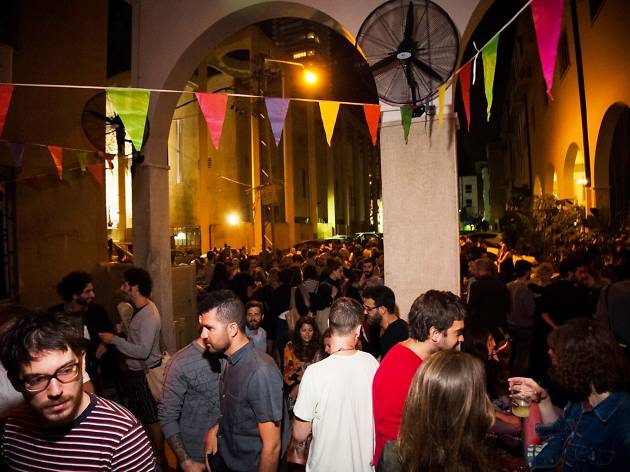 Otsar is a bar and casual nightclub, boasting quality cocktails and a fine dance floor for strutting your stuff. Check out their social media pages in order to see upcoming parties and musical acts. Catering to a more hipster crowd than the typical nightclub in Tel Aviv, Otsar is great for those who try to keep it casual, but still like to dance. They offer live music, welcome dogs and have a happy hour, with a welcoming atmosphere. Created by veterans of the Tel Aviv bar scene, Otsar knows how to keep its customers coming back for more.
2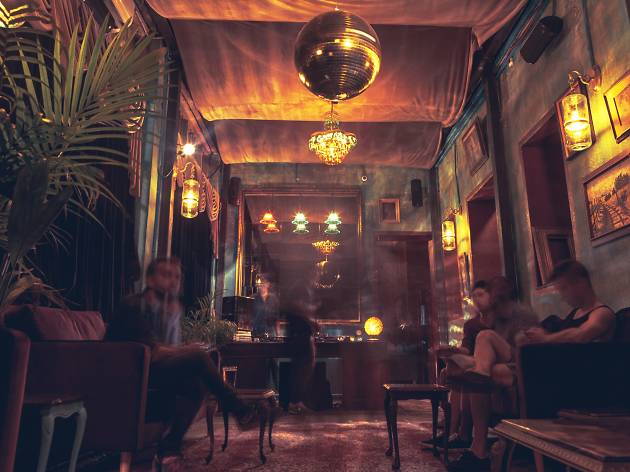 Beit Hapsanter is a mysterious little bar located on one of the most lively streets in Tel Aviv. Although their official hours say otherwise, Beit Hapsanter claims to "never close," allowing guests to keep drinking and dancing until they can't possibly take anymore. With a dark, funky decor and electronic house music creating a distinct atmosphere, Beit Hapsanter will keep you returning. Described as having a "Berlin vibe," this is not your typical Tel Aviv bar!
3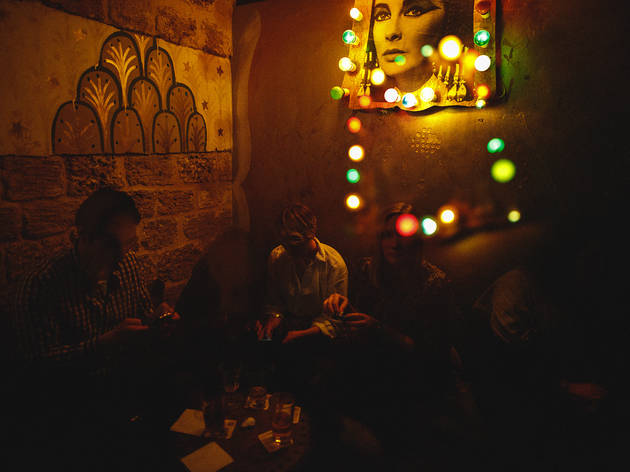 If you find yourself in Jaffa late at night with an overwhelming thirst for the dance floor, look no further because Anna Loulou is the place to be. Talented DJs stretch their talents across the sounds of old school hip-hop, Latin, salsa and Arabic sets. Be forewarned, this is a relatively small place, but that won't stop you from swinging your hips till the wee-hours of the morning. 
4
With simple food options and affordable beers, tourists and locals continuously seek out HaMinzar for a lovely night out. With a young and stylish crowd, the vibe and energy is chill, so come prepared to take your time and bask in this calming setting. With mismatched tables and chairs, the unpretentious restaurant setting makes it clear that the owner's focus is geared towards food and drink. Best of all, HaMinzar is open 24 hours a day, seven days a week.
5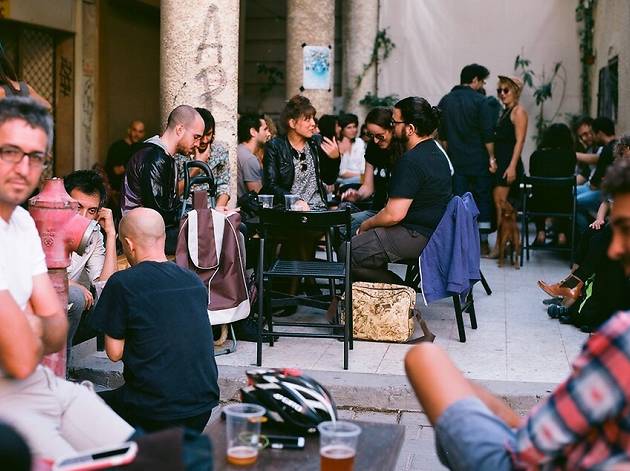 Where else can you find a bar, cafe, book and record store, and live music venue all in one? Only at Uganda, where alcohol meets great food and culture. Located in the Neve Tzedek neighborhood of Tel Aviv, there is always something funky happening at Uganda, such as a comic book sale, an experimental band playing or an art exhibition. A laid back atmosphere and friendly crowd completes the scene, enhanced by great beers on tap. The second branch to the Uganda in Jerusalem, they also have their own record label and publishing house.
6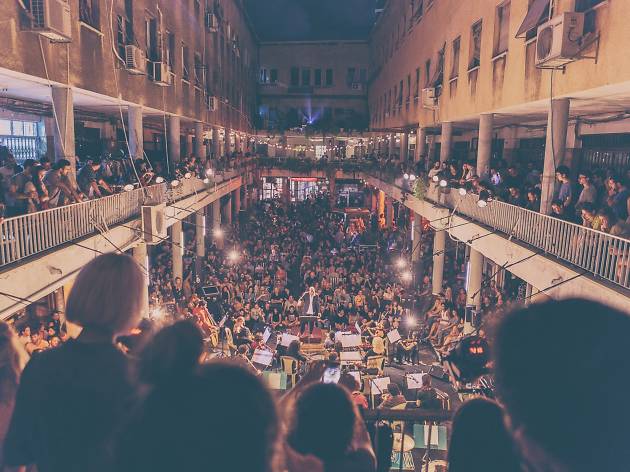 Chat to any local and they'll whisper in your ears sweet nothings -- or everythings – about this important nightlife haven. If you're into trends that haven't become trends, because they're so trendy, then Teder is the only place to be. Dive into an alternate world, where the cool reign and the grooves flow. Opt for this great cultural alternative to the mainstream commercial nightlife.
7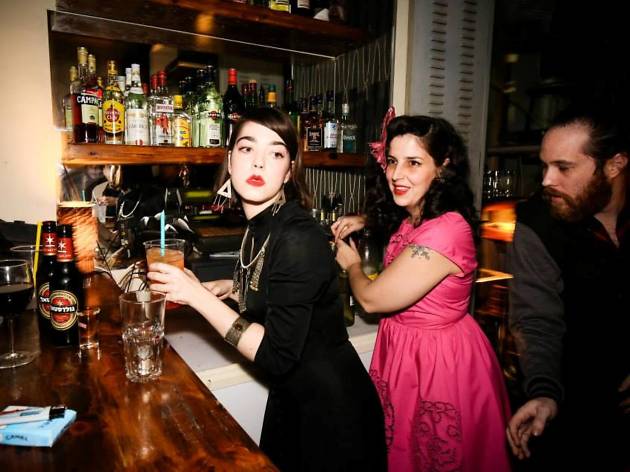 A cute underground hipster bar – with even cuter waitresses – Rokoko has great DJ-spun music and a friendly crowd. While some bars have a rotating tap, Rokoko takes it one step further with a rotating DJ. The bar is known for featuring a different mixmaster each night, sometimes even its own multitalented staff members. Located on Allenby Street, it is in close proximity to the Great Synagogue and a plethora of popular restaurants and shops. In typical hipster fashion, Rokoko is mysterious, lacking in promotion or advertisement. You'll have to stop in to see for yourself, mingling with local Tel Avivians from the creative arts scene, to get a taste for this unique spot in the heart of the city.
8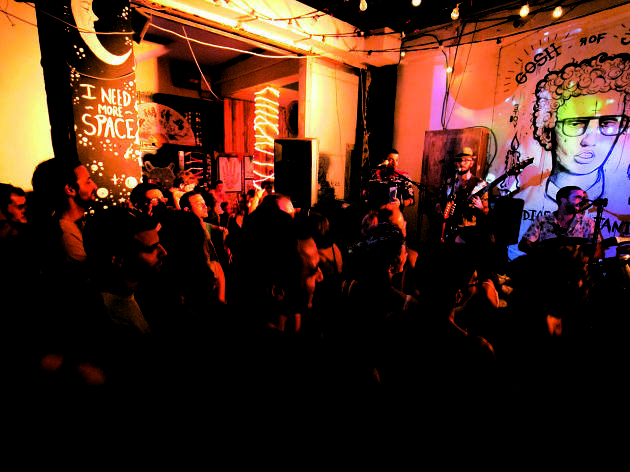 Set in south Tel Aviv where Allenby Street meets Yehuda Halevi, this new-ish hangout haven has a certain mysticism, charm and rapture to it. It's a two-level bundle of pure joy with a subterranean courtyard and staircase, a tiny misshapen dance floor and spirited ambience. It even has a vintage clothing store hidden within its labyrinth of rooms. Say the magic words, "Kuli Alma," to any local and you'll immediately make it into the cool books of Tel Aviv.
9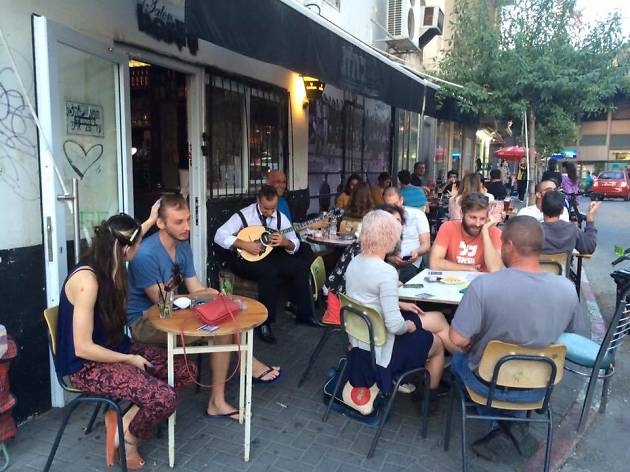 Step into this hipster paradise and try to see through the cloud of smoke as all the hip Tel Avivians drink their night away. Salon Berlin hosts mostly hipsters and Yemenite quarter residents in its snug building. Prices for alcohol are significantly cheaper than any other bars, earning them the proud title of as "cheap as in Berlin". If you are looking for fine service, this may not be the place for you, but those looking for a unique Israeli/Berlin mashup have found their spot. With shockingly low beer prices and a fun, free environment, Salon Berlin is killing it.
See more bars in Tel Aviv