Caught on camera in the Holy Land...
They can run, but they can't hide. These famous international icons paid Israel - and the paparazzi - a visit
Claire Danes
After starring in Homeland, a thrilling Showtime T.V. series based on the Israeli series Prisoner of War, it seemed appropriate for Claire Danes to visit the country that inspired her role as Carrie Mathison. Alongside husband, Hugh Dancy, Danes toured religious and historical sites in Jerusalem, the Dead Sea, Masada, Caesarea, and hit up the cultural hot spots in Tel Aviv.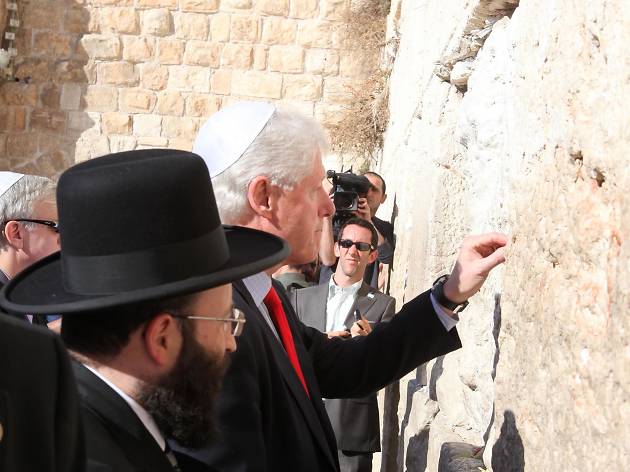 Yossi Zamir
Bill Clinton
In his most recent visit, the ex-President of the United States paid his respects to another ex-President, Shimon Peres, by attending his funeral. He also slipped a wish in the Western Wall...perhaps for his wife to be the next President. Though his Kotel wish didn't come true this time around, perhaps Hillary will have better luck in 2020.
NEXT