Caught on camera in the Holy Land...
They can run, but they can't hide. These famous international icons paid Israel - and the paparazzi - a visit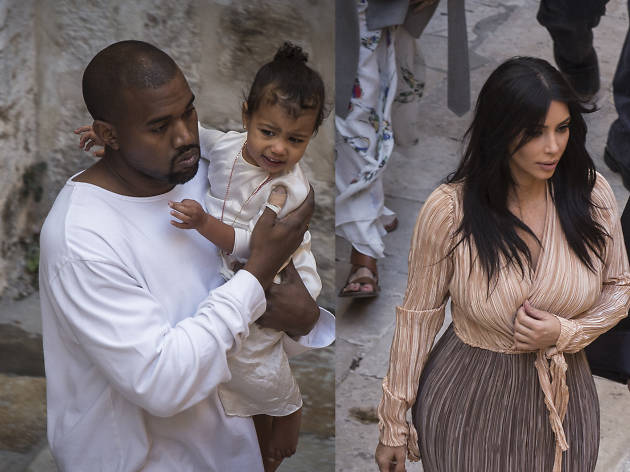 Kim Kardashian & Kanye West
The third generation Armenian-American reality T.V. personality and her husband, Kanye West, decided to baptize their baby in Jerusalem's Armenian Quarter. Their SUV was swarmed by dozens of fans as mother, husband and son (both decked in white) were escorted to the Saint James Cathedral for the ceremony. This was all of course documented in the hit show Keeping up with the Kardashians.
Pierre Terdjman
Will & Jada Pinkett Smith
The American actor and rapper who made his debut on The Fresh Princeof Bel-Air was taken on a private tour of the Western Wall and Kotel tunnels, lead by the chief Rabbi of the holy site, Shmuel Rabinovtich. Smith and his wife, Jada, thoroughly enjoyed the Old City customs – especially slipping notes into the wall and spending several minutes praying afterwards.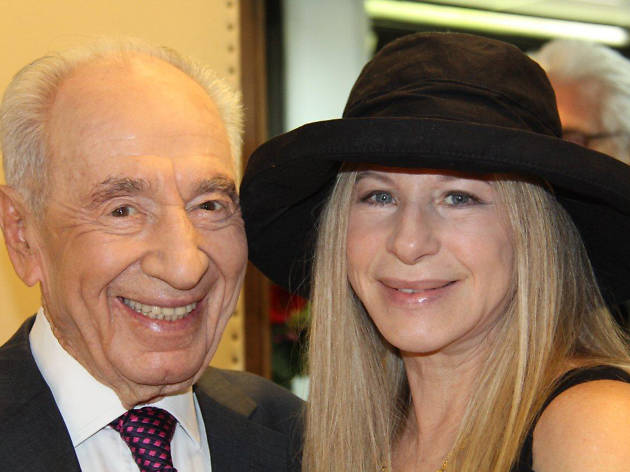 Yosef Avi Yair Engel
Barbra Streisand
The American diva is very attached to Israel, so when Shimon Peres' 90th birthday celebration came around, Streisand was honored to be asked to participate. Tacking on two concerts at Tel Aviv's Bloomfield Stadium, she hopped a flight to Ben Gurion. Upon arrival, Streisand and her entourage headed straight for the Kotel.
YOU MIGHT ALSO LIKE