Be thankful for these Tel Aviv restaurant offerings this Thanksgiving
"Get ready to taste my very special cranberries. Or should I say... chanberries!" -Chandler Bing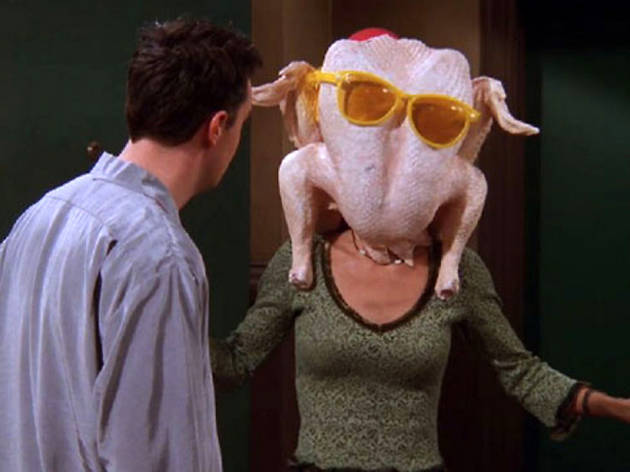 Are you missing that classic Thanksgiving cheer from back home? That special time of year is upon us yet again–when you're craving wintery drinks, stuffing your faces with...well...stuffing, and enjoying the company of your friends and family around the festive holiday table. Why not have your very own Thanksgiving here in Israel? Assemble the crew and head to these local Tel Aviv restaurants for your Thanksgiving favorites. Did somebody say corn bread?
Where to gobble up those Thanksgiving favorites
Pumpkin pies are not so popular in Israel, but did you know that you can find canned pumpkin at East and West, the Asian chain supermarket? Alternatively, dine on the pumpkin and chestnut ravioli at Meat Kitchen, or the creamy pumpkin soup at the Asian deli in Hod Hasharon. For dessert, feast on pumpkin brownies at the Eats Cafeteria or order a couple pies from Nola, Israel's American bakery where there are scrumptious pumpkin pies, sweet potato pies, and pecan pies on the menu.
Restaurants, Soul and southern American
There is nothing we miss quite as much as this moist and buttery bread, but no worries, we found it at America, the all-American restaurant at London Minister on Ibn Gvirol. Picture a huge chunk of cornbread slathered with fresh butter; this will become your go-to comfort food. Take lots and lots of it and freeze it. Also, their Mac and Cheese is not to be missed. On weekends, you can get some cornbread at Nola American Bakery too.
The most popular pancakes in Tel Aviv are Orna & Ella's sweet potato pancakes. Talk about famous–first the restaurant was featured in the movie, The Bubble, about a gay Jewish and Arab couple living in Tel Aviv. Then, when Orna & Ella's book came out many years ago, everyone was making them. Lastly, world-famous chef Yotam Ottolenghi shared the sweet potato recipe in his award-winning cookbook Plenty and the world just got a little bit sweeter. Lucky us–we can just pop into this local café on Shenkin for this comforting treat.
If you're craving Mac and Cheese, we love Truck Deluxe's super-cheesy Mac and Cheese. This barbecue eatery smokes all their meat and makes American comfort food at its best. Don't leave without a crack pie for dessert. If you are in Jaffa, check out Pundak Deluxe. They are also the meat masters behind Hook, a smokehouse where you can get all your charcuterie and meat favorites delivered to your door including bacon, spareribs and corned beef.
5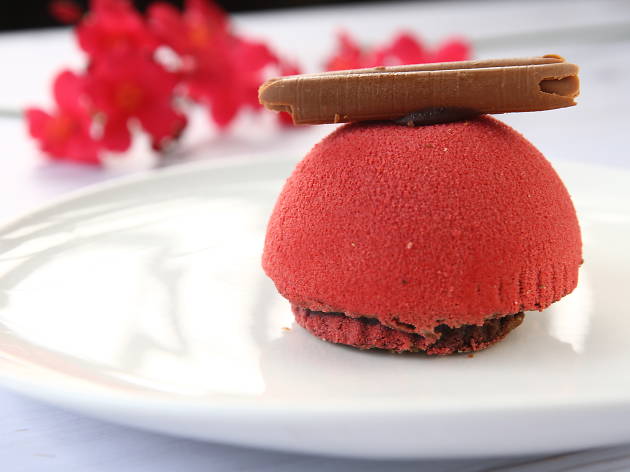 © Meital Solomon
Cranberries: making a fresh 'tart'
Fresh cranberries may not be easy to find here, but we found some desserts that will curb your cravings. Head into the Italian joint Giardino Bello for the mixed berry dessert full of cranberries like the dark chocolate mousse or the creamy mascarpone with berries made in-house by Chef Anny Ben.
54 Kehilat Varsha St, Tel Aviv
Turkey can be ordered from local butchers but, the rotisserie chicken trend that is taking Tel Aviv by storm is a good stand-in. Da, Da and Da, the chic Tel Aviv cafe on Rothschild, just opened Rotisserie, a rotisserie chicken and sandwich spot that has everyone talking about it. Also, renowned chef Ran Shmueli of Claro serves up an incredible roast chicken with braised cabbage at Cocorico, the roasted chicken eatery in Sarona. If you are closer to Ramat Aviv stop by at Chef Avi Bitton's spot known as Solica to take home some roasted chicken and salads galore. For the ultimate turkey sandwich, Nola American Bakery's version on toasted whole grain bread with honey mustard sauce hits the spot.
See more restaurants in Tel Aviv
More to explore