The best vintage and secondhand shopping in Tel Aviv
There's a new kid on the fashion block and he's feeding the Tel Avivian shopping addiction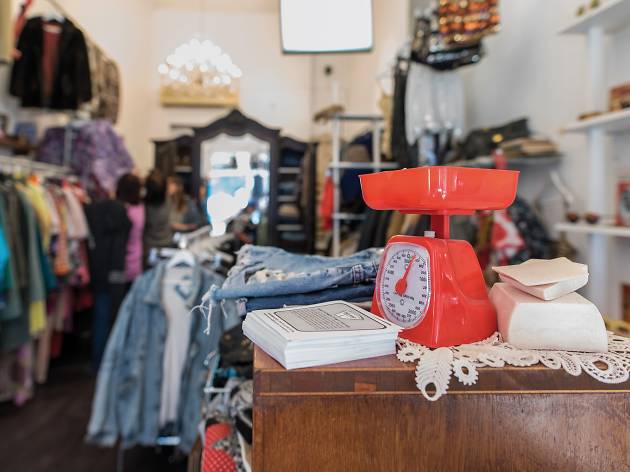 While high fashion is nothing new to Tel Aviv and its fierce and fabulous Israeli fashion designers have dominated the scene for years, there's a new kid in town. And rumor has it, he's cooler, more fashionable, and much friendlier for your wallet. Sometimes he goes by the name 'vintage', while other times, he prefers the name 'secondhand'. Either way, when looking for things to do in Tel Aviv on a budget, these funky shops have got you covered. Dig through a treasure trove of embroidered shirts from the 40s, oggle at the incredibly discounted Versace and Armani brand items, or thumb your nose at those overpriced Israeli wedding dress designers and opt for a Victorian lace wedding dress for just NIS 1800 instead. Here's our guide to the best vintage and secondhand shopping in Tel Aviv.
The best shopping in Tel Aviv for vintage and secondhand clothing
Craving some new styles but don't want to break the bank? Consider exploring the treasures at this carefully curated secondhand store. Run by a mother-and-two-daughters team of tastemakers, Chelsy encourages fashionistas to be conscious about their clothing purchases. Instead of throwing thousands of shekels away on mass produced threads that you might never even wear, why not find unique secondhand clothes for a fraction of the price? You will be helping not only your wallet, but the environment as well.
See more shopping in Tel Aviv