A list of weekly things to do in Israel
Looking for something to do tonight? Spice up your evening out with our list of weekly events happening in Israel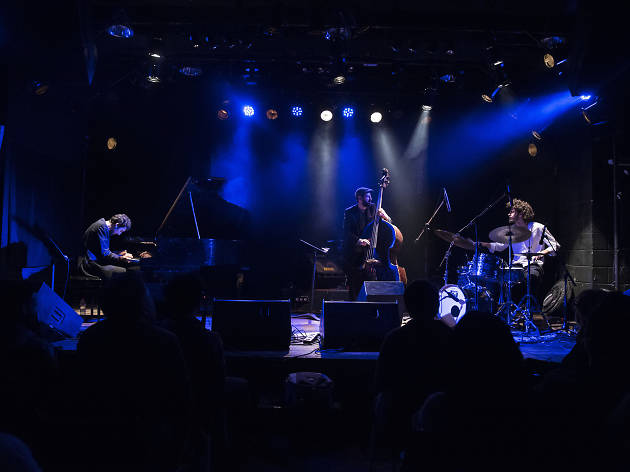 Annotation: While we make it our duty to constantly update you on what's going on in Israel each week, we would never want you to be bored. That's why Time Out has assembled a list of weekly events that keep you up to date in the Israeli culture scene. From live music and jams at the local ice cream parlour near HaKerem, to concerts at Jerusalem's hottest Jazz club and fall-off-your-chair laughing improv, we challenge you to make it out to each of these recurring sets at least once. Skip the Netflix and go have some fun; we promise you won't regret it.
See more things to do in Israel
1
On top of being a funky underground bar off of the beaten – Carmel Market – path, every Tuesday, The Space is transforming into an out-of-this-world Jazz club. Witness Gil Livni jam out on his guitar alongside Amit Friedman on the sax, or sip mojitos and enjoy the Brazilian beats made by Salit Lahav on the flute and Oded Aloni on pandero. Each week brings a new understanding to the word 'jazz', from contemporary to bebop to the indefinable. Enjoy some midweek musoc to get you through to Thursday – because after a night of delicious drinks at dirt cheap prices, you may miss Wednesday all together. 
Read more
2
After an extended hiatus, the Yellow Submarine has re-welcomed their famous weekly free Jazz show. Every Wednesday, the best musicians from Israel and abroad come to Jerusalem's No. 1 Jazz club for an exciting performance...and it's free! Come enjoy this year's lineup of young promising talents, world music groups, guest ensembles and the best of Israeli Jazz. With names like Yogev Shitrit, Mosaico, Rotem Sivan and more, we challenge you to find a reason not to swing by the Yellow Submarine this Wednesday.  
Read more
See more things to do in Israel