Jerusalem
No trip to Israel is complete without a stopover in Jerusalem: the Holy City bursting with history, sensational sites and rich culture. Visit one of the most interesting destinations in the world with our insider's guide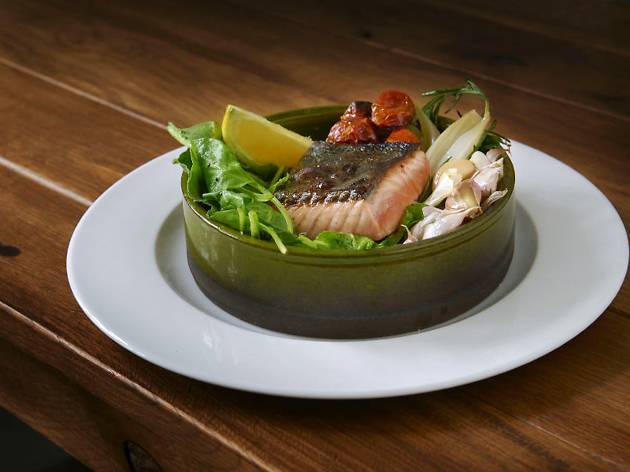 The best Jerusalem restaurants
Whether or not you're looking for kosher restaurants, Jerusalem offers a wide range of options that are both mouthwateringly delicious and suitable for a plethora of palates. Unlike many of the world's other top destinations, in the Holy Land, you'll find fantastic culinary experiences that aren't solely expensive (thanks in large part to the city's unparalleled Israeli markets). Here's a look at the best restaurants in Jerusalem and what the thriving restaurant scene has to offer. Believe us, after a day of shopping at Mamilla Mall for Israeli jewelry and designer clothing, you'll be grateful for a reason to wear your newest purchases. And for those of you that are still up and pumping, try out the Jerusalem nightlife scene, it will surprise you.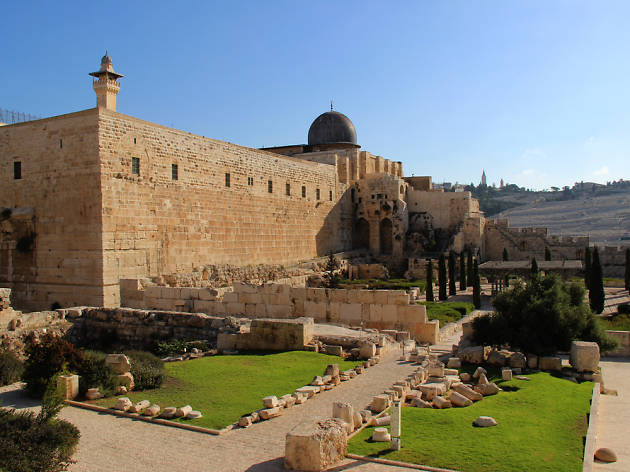 The top things to do in Jerusalem
From the Wailing Wall to Yad Vashem and everything in between, squeezing thousands of years of history into a few days isn't an easy task, but we were up for the challenge. And, not to toot our own horn, but our list of top things to do in Jerusalem also includes modern destinations and foodie Meccas, all of which you can feasibly see on the same trip. Remember – while Jerusalem might be ancient, it's red hot as far as its hotel, tech and culinary scene go. Here's a look at all the museums, religious sights and fun things you should add to your Jerusalem to-do list.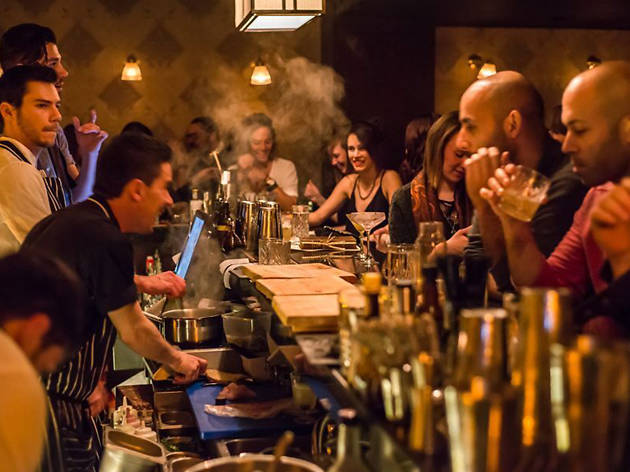 Jerusalem nightlife: the best bars and nightclubs
Many things come to mind when people think about things to do in Jerusalem, but it doesn't tend to include nightlife. This, however, is quickly changing as the Jewish history-charged city – thanks to the great Jerusalem hotels, hostels, the Jerusalem restaurants, Israeli fashion designers and a bustling tech scene – is attracting a new crop of urban savvy tourists and denizens who may not have left the confines of the White City due to the endless to do in Tel Aviv in the past. Whether you prefer to sit back with a glass of exquisite Israeli wine or are looking to dance the night away to live music on Ben Yehuda street, we've rounded up the best of Jerusalem nightlife: bars and clubs.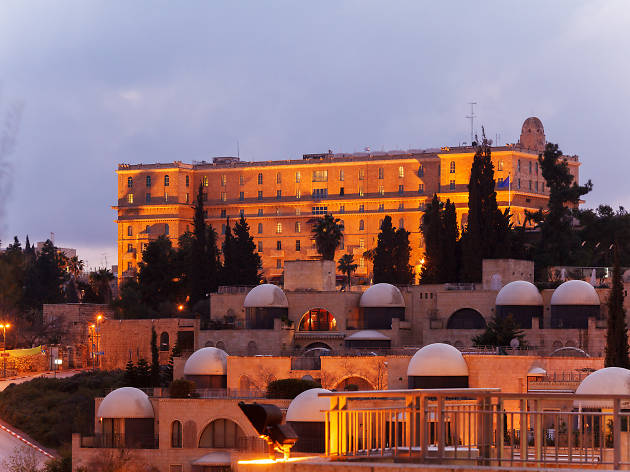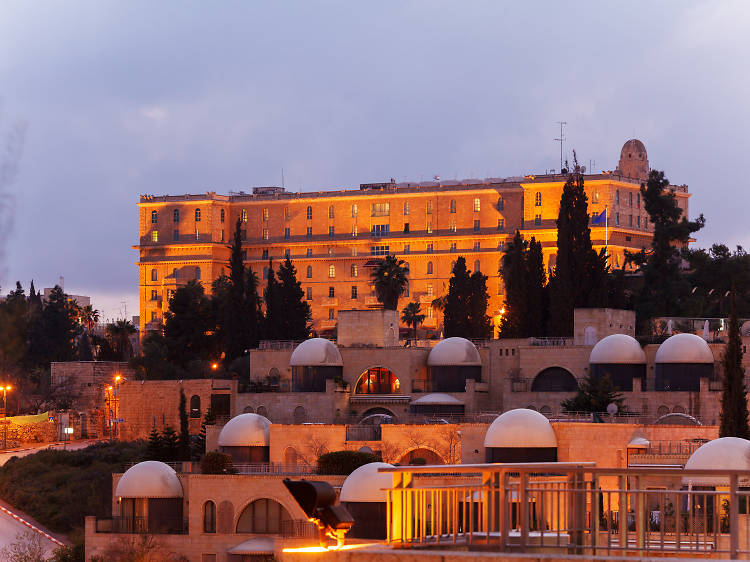 The best Jerusalem hotels
Despite the lingering threat of unrest, Jerusalem is a thriving city and when it comes to its hotels, surprisingly modern. Aside from Five Star Alliance hotels and the luxurious King David, you'll find unique boutique stays and, if you come off season, reasonable prices even for the most over-the-top amenities. Here's a look at the best Jerusalem hotels to streamline your planning next time you come to the holiest of cities.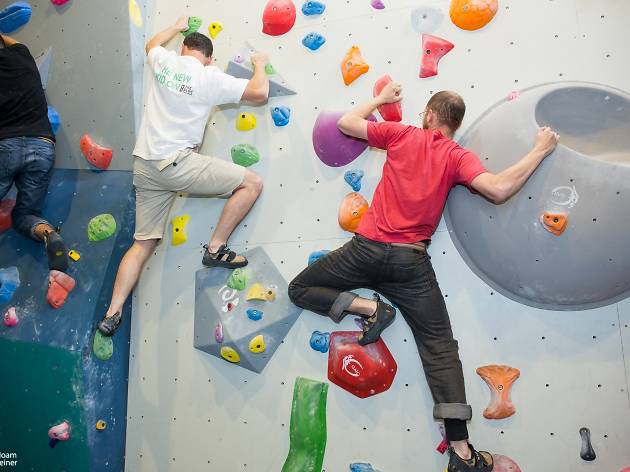 Family-friendly things to do in Jerusalem
While you may want to tackle all the famous historical landmarks that cover generations of your family's heritage, there is only so much dry history your children can take. We've taken the entire family into mind and come up with a list of fun things to do in Jerusalem with your children and your children's children. While Tel Aviv's got the kid-friendly Park HaYarkon, Jerusalem's got plenty to do with a biblical zoo, interactive museums, and even a scavenger hunt to trick the kids into learning with a hands-on history tour around town.
The best restaurants in Jerusalem
Drinking in Jerusalem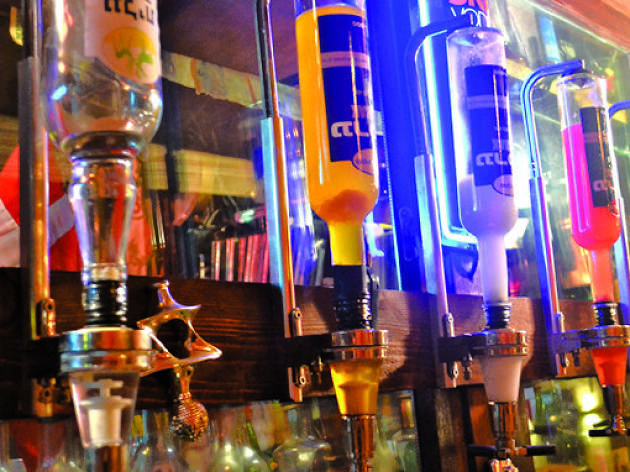 Night owls: Jerusalem after dark
Well-known among locals, the night scene in Jerusalem's legendary Machane Yehuda Market has proliferated in recent years, creating a trendy, yet remarkably different marketplace at night. Abra Cohen explores what's lighting up after dark   In the daylight, the Machane Yehuda Shuk in Jerusalem is alive with aromatic smells of fresh spices, noisy shop owners, locals and tourists from all ethnic and religious backgrounds. With a maze of alleyways and intricately sprawling streets around the Shuk, sellers peddle their fresh fruit , vegetables, cheeses and decadent desserts...BUT come nightfall, the shop owners close up, and a drastically different crowd emerges. In between the dark and dingy stalls, restaurants and bars come to life and the hustle and bustle of the Shuk is replaced by live music and local on-tap beer and wine.(FYI, there are restaurants and bars – various in the surrounding streets – with both an indoor and outdoor areas).   May 5 © PR A small, unassuming coffee shop, opposite a fruit stand, with a yellow "Danesi Café" sign out front serves up fresh coffee and sachlav to a constant flow of customers during the day. At night, the small coffee shop turns into a packed bar with limited indoor and outdoor seating. With a laidback vibe, they prepare various local specialties including sabich – an Iraqi dish stuffed with eggplant, hardboiled egg, tomatoes, and pickled lemons, served with bread. Do not miss Sunday nights when they pull the grill into the mid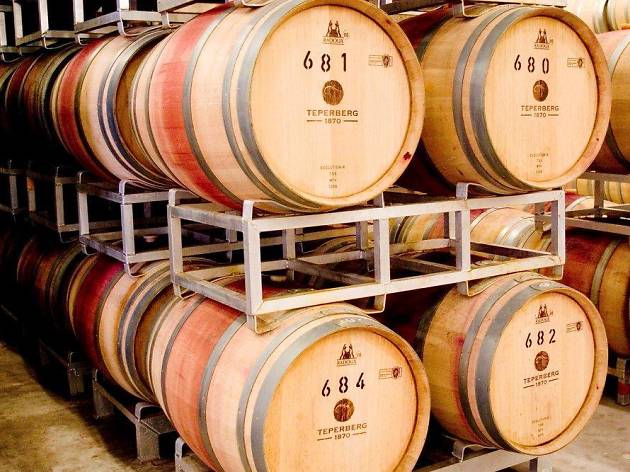 The juice of Jerusalem: wineries in and around the Holy City
Wineries in and around Jerusalem compete to put the best glass on the Shabbat table. Ranging from small boutique labels to large enterprises, Jerusalem's wine scene has something to satisfy everyone's tastes. Wine has been produced on the hills of Jerusalem for thousands of years, making locals experts in the craft. After touring the Old City, stop by one of these wineries to sample the flavors from the fruit of the vine. Here is a list of some of the best wineries local to Jerusalem:   Teperberg 1870   © PR       Founded in 1870 in Jerusalem's Old City, Teperberg was one of the first family wineries established in Israel in the modern era. Now located in the Judean Mountains, Israel's main tourist wine route, the winery is housed on Kibbutz Tzora. Teperberg combines its age-old production skills with modern tactics, bringing history and experience into every bottle. They offer a range of products, including table wines known as Efrat series, higher-end wines in the Silver, Terra, and Single Vineyard labels, and dessert wines. Temperberg is Israel's fourth largest winery, and exports first class wines to over 22 countries, winning many international awards.  A staple of Jerusalem since before Israel's conception, Teperberg 1870 crafts a wholly Israeli wine.   Contact: 02-9908080 / http://www.teperberg1870.co.il/ Address: Kibbutz Tzora, Tsor'a   Tzuba Winery   © PR Tzuba is a biblical city known for its wine production, a tradition that continues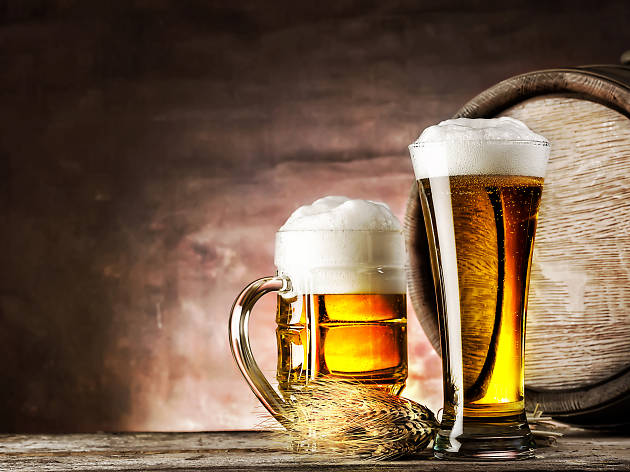 A beer buff's guide to Israeli breweries
Relatively new to the Holy Land, in the past few years, passionate beer lovers began opening up micro-breweries across Israel. Fueled by determination and chutzpa, these breweries provide an alternative to Maccabi and Goldstar, the dominating local beer brands. For those who like to relax with a cold beer at the end of a long day of work, play, or travel, there is a vast selection of breweries in all corners of Israel. Below we have compiled a list of some of the best Israel breweries.   Golan Brewery   © Sivan Shuv-Ami Golan Brewery uses fresh Golan stream water to make its beer, which they believe is critical to its unique taste. Archeological evidence indicates that beer was produced in the Golan Heights in ancient times. The founders of Golan Brewery wanted to revive this tradition when they opened shop in 2006. It is one of the first and most established craft breweries in Israel. Golan aims to create the freshest beers by not using preservatives and not pasteurizing their product. Stop by Golan Brewery after a day of outdoor fun in northern Israel to relax with a cold beer. Contact: 04-6961311, http://www.beergolan.co.il/ Address: Qatzrin, Golan Heights   LiBira Brewery   © PR Located in Haifa's hip Lower City, just a block from the Mediterranean, is LiBira. Opened by commercial brewery veterans Leonid Lipkin and Erik Salarov, it features various brews, including a German-style lager and full-bodied smoked stout. What LiBira pub and brewery lac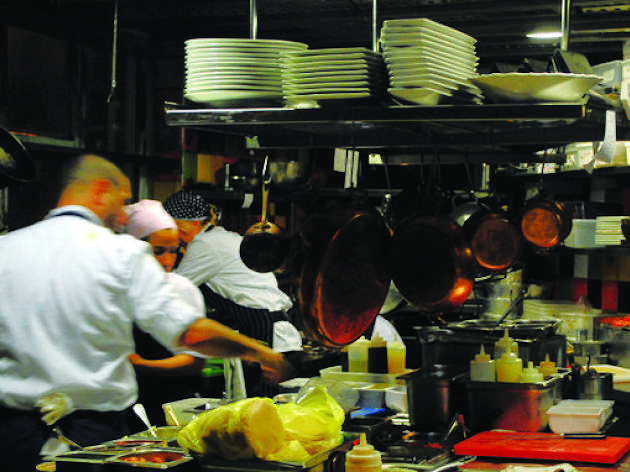 Chow: late night bites in Tel Aviv and Jerusalem
You don't have to dine at a fancy restaurant in Israel to enjoy fine fare. These bars know their food just as well as they know their alcohol, says Yasmin Kaye   Tel Aviv     Abraxas This popular spot in the heart of Tel Aviv's vibrant nightlife district offers a varied selection of events. You can catch great gigs by local bands, enjoy an eclectic array of DJ sets and soak up the hedonistic atmosphere of Lilienblum Street, all while enjoying delightful food prepared by star chef Eyal Shani. You can order seasonal dishes conjured up by Shani at his Abraxas North restaurant next door, based on a changing list of fresh ingredients. Grab a seat at the bar and soak up the historic atmosphere at this long-lived and well-loved place. 40 Lilienblum St (03-5104435). Daily 21:30-last customer   © PR   Barbunia Just across the street from the popular Barbunia fish restaurant, you can find the Barbunia Bar – a welcoming, slightly rowdy hangout hidden behind an unassuming wooden door. Despite the inconspicuous facade, the place has long since been discovered by an unpretentious local crowd, who pop in for a quick beer with friends or while away a few happy hours over plates of food and some wine. Though the menu focuses primarily on an inviting selection of fresh fish and seafood, a good way to kick off a meal at Barbunia Bar is by sharing some vegetarian mezze, which include a tasty selection of salads and dips. Greasier, bar-style food like fried calamari or garlic
Sites and attractions in Jerusalem
Jerusalem's top art spaces
Fierce fashion in Jerusalem