Chrismukkah cheer!
Get in the Chrismukkah spirit this December 24th with our list of festive things to do in Israel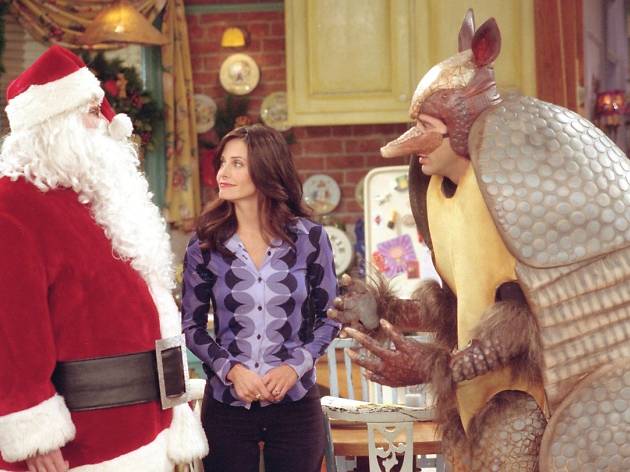 Chrismukkah in a nut(cracker) shell is a magical holiday that combines Christmas and Hanukkah into one super holiday. While the date of the festivity is often a compromise – seeing as the two holidays do not often fall on the same day – this year, Hanukkah and Christmas both fall on the eve of December 24th. So, it's time to throw back those candy cane shot glasses filled with Manischewitz, light up those Hanukkah bushes and assemble those Jew-gerbread houses because we've got the goods on the best of Israel's Chrismukkah.
Five ways to celebrate Chrismukkah this year
'We wish you a Merry Chrismukkah and a happy New deer?...'
The people behind Alef Objects are crazy about Hanukkah, but they are equally in-love with the spirit of Christmas. So, they decided there is no need to choose, and went ahead with creating a one-of-a-kind unique Menorah that captures the spirit of both holidays. A perfect gift and a super creative way to celebrate the coincidence of Hanukkah and Christmas both on Dec 24th this year.
Designed by Liran Elbaz & Didi Kfir for Alef Objects
Purchase online: https://objects.alefalefalef.co.il/product/menorah-deer/
'Twas the night before Chrismukkah...'
Forget to purchase that quiet cousin Haim a Hanukkah gift? Still struggling to think of a Christmas present for crazy Aunt Susan? With just a short afternoon between now and Chrismukkah eve, what better place to do your last minute shopping than at MARKET.TLV (Winter Edition). On December 24th, the bohemian Beit Romano transforms into a magical winter market. Between the talented artists, florists, bakers, painters, photographers and designers, you're sure to find the perfect gifts just in time.
Dec 24. Free entry. Beit Romano, 9 Jaffa St, Tel Aviv (http://www.tlvmarket.info)
'Oh Christmas tree, Oh Hanukkah bush'
'The Holiday of Holidays' is Haifa's annual celebration of religious and cultural diversity, including Jewish, Christian and Muslim holiday events. This Chrismukkah month, the festival is pulling out all the stops with balloon shows, circus acts, children's activities, marching bands, food stalls, museum exhibitions, live bands and more!

Check out their website for event details: haifahag.com
'On the first day of Chrismukkah, my true love gave to me...'
Abraham hostel and Secret Tel Aviv are reuniting to celebrate the best of both worlds: a Hanukkah and Christmas event for the ages, all in one venue and all entry for free! So suit up in your favourite snuggy, Hannukah onesie or Christmas flannels, and head over to the best 'Winter Holidays Pajama Party' in the White City. There will be food. There will be a gift exchange (think Hanukkah Harry meets Secret Santa). There will be candle lighting, and of course, a hot wine stand.
Dec 24, 20:30-01:00. Abraham hostel, 21 Levontin St, Tel Aviv.
Check out the event on their facebook page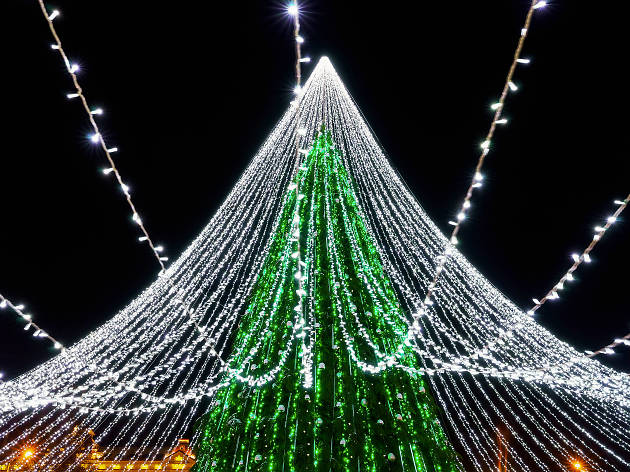 'Chrismukkah, Oh Chrismukkah, come light the Menorah'
Bring the whole family to Givon Square for a spectacular display of lights that celebrates both Hanukkah and Christmas. The Municipality of Tel Aviv-Jaffa's director of sports and community and Givon Square Associates promise a fabulously festive display for three full days of December...and it's free!
Dec 27-29, 11:00-23:00. Free entrace. Givon Sq, Tel Aviv.