Hanukkah happenings
Eight days of family fun for the festival of lights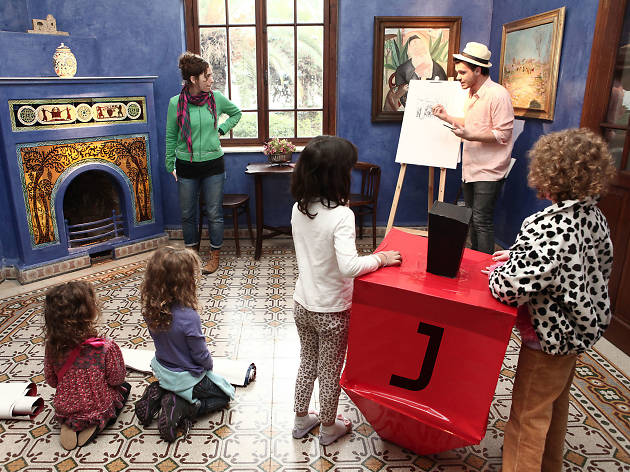 Eight days of light calls for eight days of festivities, and there are only so many games of dreidel your children can play before they eat all of their chocolate gambling gelt. That's why we've rounded up eight Hanukkah-themed activities and events around Israel for eight days packed full of fried food and family fun. So wake up, fill your bellies with sufganiyot (check out our guide to oily Hanukkah donuts to enjoy a family-wide sugar rush that will have adults acting like children and children acting like hooligans. From Bakery to Biscotti to Piece of Cake, you won't regret the tummy ache), and prepare for eight crazy days.
Family fun Hanukkah happenings
1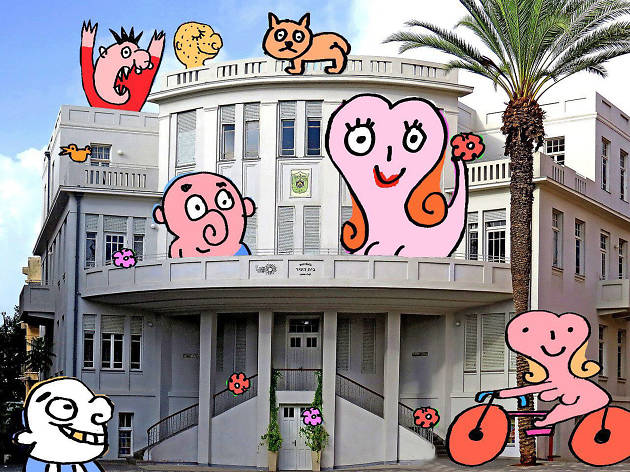 © PR
Workshops inspired by artist Zeev Engelmayer on 'monster collages' and 'mini-comics'. Plus, games that invite children and parents to explore the secrets hiding in each room of the Bialik house to get to know the 'people' (characters in costume) behind the stories of the city of Tel Aviv.

Dec 26-Jan 1, 10:00-14:00. Suitable for children 4+; children 30 NIS, adults 10 NIS. 22 Bialik St 22, Tel Aviv (03-5253403)
2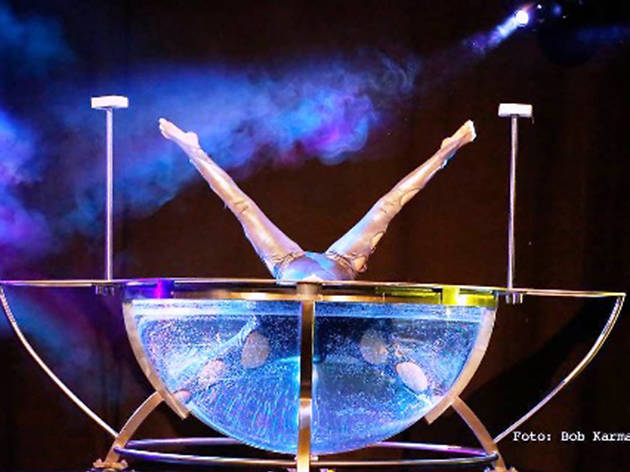 © PR
The circus comes to town, only this time, for a special Hanukkah performance, the acrobats have been abducted by aliens, in a special performance that is 'out of this world'. Your kids will love this alien-themed show where extraterrestrials land on Earth in search of their lost friend. The show incorporates fire and water effects that will blow everyone's mind.
Dec 24-Jan 1. NIS 79, family ticket (4 people) NIS 249. Circus Inc., Green Village, Florentine, Tel Aviv (03-6483811)
3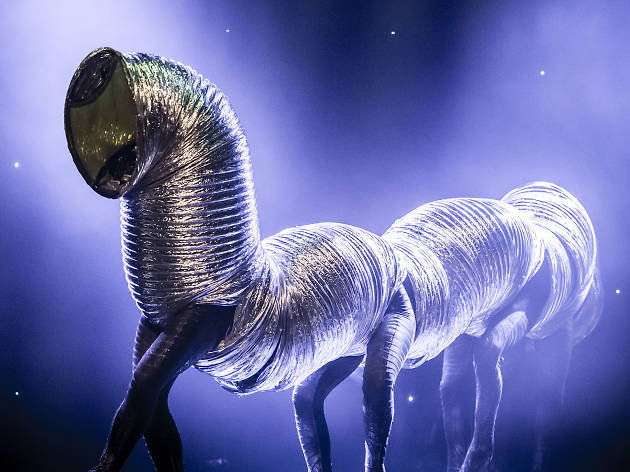 © Kfir Bolotin
Bring the whole family to marvel at 'Alumini', the newest spectacular by the creators of 'The Aluminum Show', as industrial materials come to life through interactive movement. Enjoy this heart-warming tale told through dance and music in Jerusalem's most popular museum.
Dec 27-29. The Israel Museum, 11 Ruppin Rd, Jerusalem (02-6708811)
4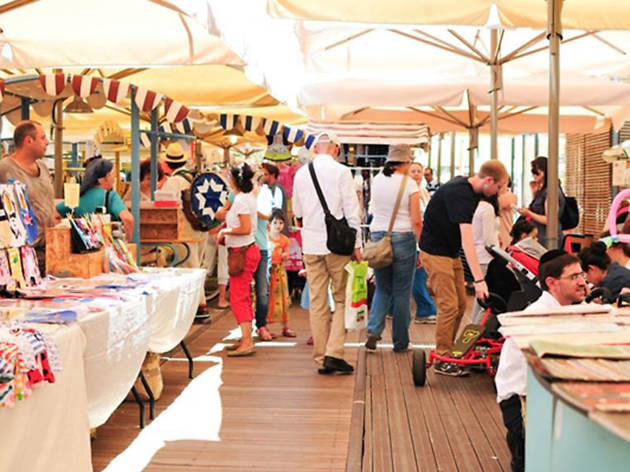 © PR
Jerusalem's First Station
Come to Jerusalem's First Station – a cultural hub for entertainment and activities with an emphasis on family – for a myriad of Hanukkah hoopla. From menorah lighting to parties, concerts, theatre performances and other special events, every day is a day to play this festival season.

Dec 24-Jan 1. 4 David Remez St, Jerusalem (02-653-5239)
5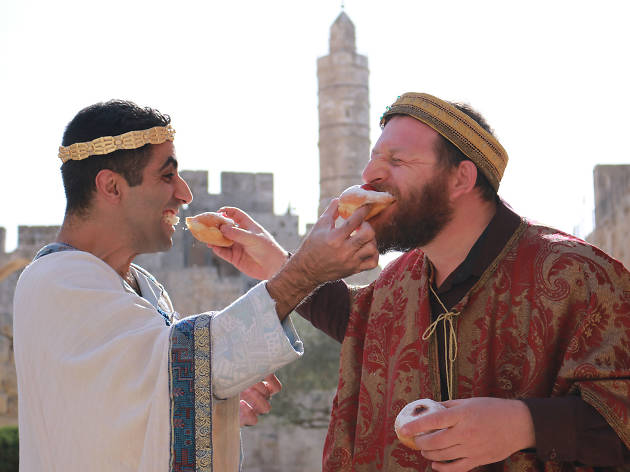 © PR
Meet the Hanukkah heroes who triumphed during a festive fortress tour...for free! During Hanukkah, special tours led by historic Jewish figures will accompany creative holiday workshops, activities, games and candle lightings.

Dec 26-30, 10:30-16:00. Tours leave 10:30, 11:30, 12:30, 13:30, 14:30 (Fri 10:30, 11:30, 12:30). For children aged 6-12. Free, advance registration required. Jaffa Gate, Old City of Jerusalem (02-6265333)

Plus, in the evening, don't miss their Night Spectacular, celebrating sound and light while telling the story of Jerusalem through breathtaking, virtual reality imagery projected on the Citadel's stone walls.

Dec 25-Jan 1. Mon, Wed, Thu, Sat evenings. Advanced ticket purchase recommended.
6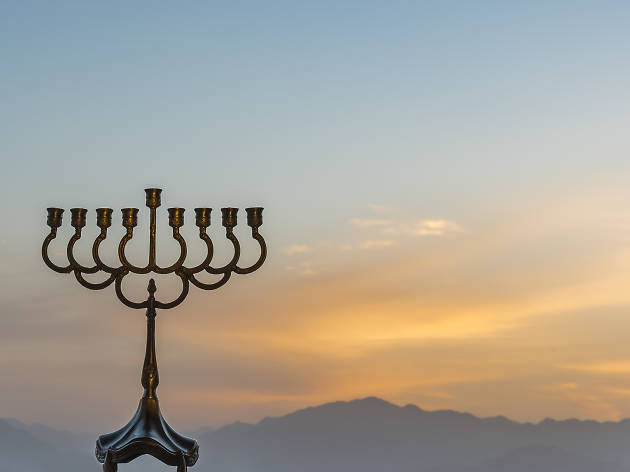 © Shutterstock
In honor of the Festival of Lights, IntiMidbar – a multi-disciplinary cultural event offering music and other art-based activities to the whole family in Mitzpe Ramon – will shine the spotlight on Hanukkah. Celebrations include a special sunset Hanukkiah lighting on the Ramon Crater's edge, a children's holiday brass orchestra, 'Mushon's menorah' – a theatre play for children, and a festive music-themed lecture by Yaron Ben-Ami.

Dec 22-27. NIS 20-40, some events are free. Various locations around Mitzpe Ramon (http://www.intimidbar.co.il/)
7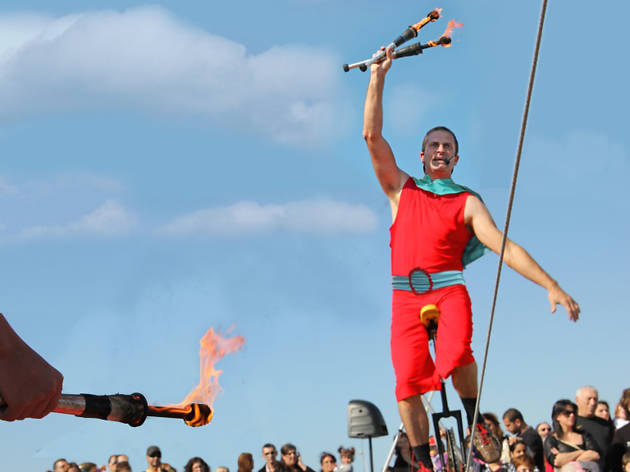 © PR
'The Holiday of Holidays' is Haifa's annual celebration of religious and cultural diversity, including Jewish, Christian and Muslim holiday events . This Hanukkah month, the festival is pulling out all the stops with balloon shows, circus acts, children's activities, marching bands, food stalls, museum exhibitions, live bands and more!

Check out their website for event details: haifahag.com
8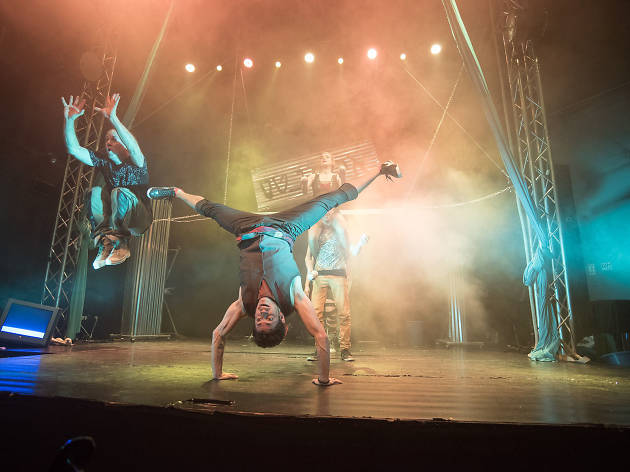 © PR
Tel Aviv's first independent performing arts centre lives up to its expectations with Hanukkah fun for the entire family. Prepare for a show that combines elements from outstanding circus performances, dance numbers, music, animation, mimes, multimedia and more! A must-see this Hanukkah.

Dec 26-Dec 31. Bascula, 72 HaRakevet St (https://www.bascula.co.il/)