How do you like them apples? : 14 alternative ways to get your Rosh Hashanah 'apples and honey' fix
Make the most of Rosh Hashanah with these innovative twists on the iconic duo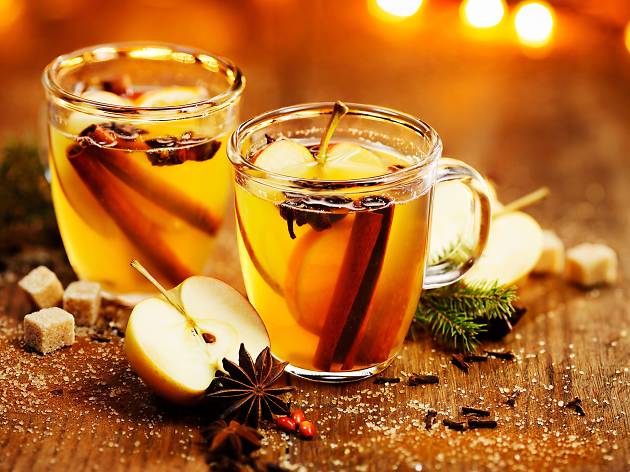 For Jewish families across the world, 'apples and honey' only means one thing: Rosh Hashanah. But instead of welcoming in 5778 by simply dipping your apples into the ooey-gooey stuff, think outside the fruit-and-nectar box. From urban beekeeping in Jerusalem to honey spa treatments in the Galilee, in the land of milk, honey and forbidden Biblical fruit, the options for celebration are far more than what meets the eye.
The land of 'Apples and Honey'
1
© Shutterstock
Go on an apple-picking adventure
Connect to your kibbutznik–and the land's–roots, with an apple-picking experience suitable for the whole family. Located in the Golan Heights, Bustan Bereshit offers the opportunity to pick seasonal fruit, as well as activities such as tractor rides, grubbing on personal pies and even soap-making workshops. September is a prime month for picking apples, so get up there while you can!
Bustan Bereshit. Located 2km north of Kibbutz Ein Zivan (04-6993612)
2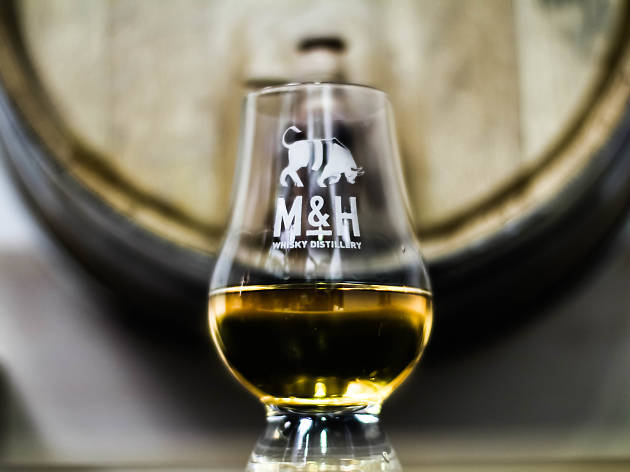 © PR
The craft beer and locally-sourced wine crazes have been taking Israel by storm for several years now, but the spankin' new Milk and Honey Distillery is at the forefront of the country's whiskey business. This kosher, first-of-its-kind distillery is located on the border of Tel Aviv and Jaffa, and unveiled the country's first-ever malt whiskey this summer. Tour the facility for the grain-to-glass experience–complete with a whiskey tasting–or purchase their world class spirits online or in select stores in Israel to enjoy the comfort of your own home (or someone else's).
Milk and Honey Distillery, 16 HaThiya St, Tel Aviv (03-6320491)
Shopping, Markets and fairs
What is layered, nutty, and sweet all over? Baklava! This ooey gooey honey dessert is a staple of Middle Eastern cuisine, perfect as a morning treat with tea or after dinner pastry. From the lesser known Akko Old City and Levinsky Markets to the acclaimed HaCarmel Market and Mahane Yehuda Market, you can't go wrong buying this honey-inspired treat at any shuk in the land of milk and honey. And it makes a great holiday dessert, so bring it over as a hostess treat (if you are willing to share).
Akko Old City Market, Market St, Old City of Akko. Open Fri-Sat 07:00-18:00; Levinsky Market, Levinsky St, Tel Aviv. Open daily (excluding Saturdays); Shuk HaCarmel, HaCarmel St, Tel Aviv. Open daily (excluding Saturdays); Mahane Yehuda Market, Mahane Yehuda St (between Jaffa and Agripas), Jerusalem. Open daily (excluding Saturdays)
4
© PR
Treat yo' self to a sweet & luxurious spa treatment
Hidden within flower gardens and orchards in northern Israel lies the renowned spa-hotel Mizpe Hayamim. This idyllic getaway, which is a beloved favorite among local and international visiting writers, features cozy rooms, a vast organic farm and spa, and panoramic views of the Galilee. Relax your mind and body with the wild flower honey skin rejuvenation treatment, followed with a glass of local wine and a tasty vegetarian meal. The luxurious spa is known for their organic products, made in-house and sourced from the herbs and nature in the hotel's very own backyard.
Spa Hotel Mizpe Hayamim, Rosh Pina (04-6994555)
Buttery crust, sweet apples, and a scoop of vanilla ice cream mean one thing to most Americans: apple pie. But if you're in Israel, look no further than Tel Aviv to dig into this wholesome dessert. Stop by Bakery or Cafe Sheleg for seasonally-available apple pies, freshness guaranteed. You can't forget to go a la mode at Cre'me, which pairs your pie with a hefty dollop of pure vanilla ice cream–just like grandma does at home. Getting a slice of this flaky, juicy, apple-y goodness really is as easy as pie!
Bakery, 72 Ibn Gvirol St, Tel Aviv (03-6961050); Cafe Sheleg, 44 Geula St, Tel Aviv (03-5101710); Cre'me, 262 Dizengoff St, Tel Aviv (03-6488517)
Apple cake, apple strudel, even apple rugelach! These twists on the American classic–all available in Israel–are both mind-blowing and mouthwatering. The self-proclaimed American bakeshop in Tel Aviv, Sweet Box, serves up yummy apple cake alongside other Upper West Side classics, Haifa's Cafe Strudel is known for their unparalleled apple namesake, and in Jerusalem, Marzipan Bakery sells apple-stuffed rugelach in addition to their famed chocolate variety.
Sweet Box, 6 Haluzim St, Tel Aviv (03-6196030); Cafe Strudel, 39 Ben Gurion St, Haifa (077-7004312); Marzipan, 44 Agripas St, Jerusalem (02-6232618)
7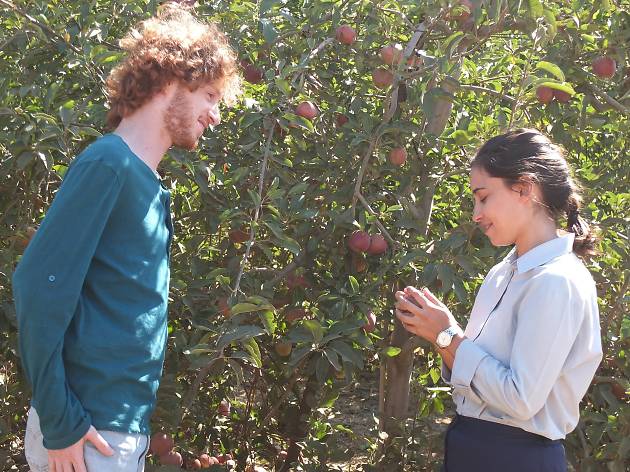 Read Apples from the Desert
This bestselling novel, written by Israeli author Savyon Liebrecht, is a collection of stories that depict Israeli social and political conflicts within individual homes and families. The story tracks the relationship between orthodox-daughter-turned-kibbutznik Rivka and her still observant mother Victoria. Rather watch than read? Apples from the Desert was turned into an award-winning film by the same name.
Book available in English and Hebrew, film in Hebrew.
Show more
See more things to do this Rosh Hashanah