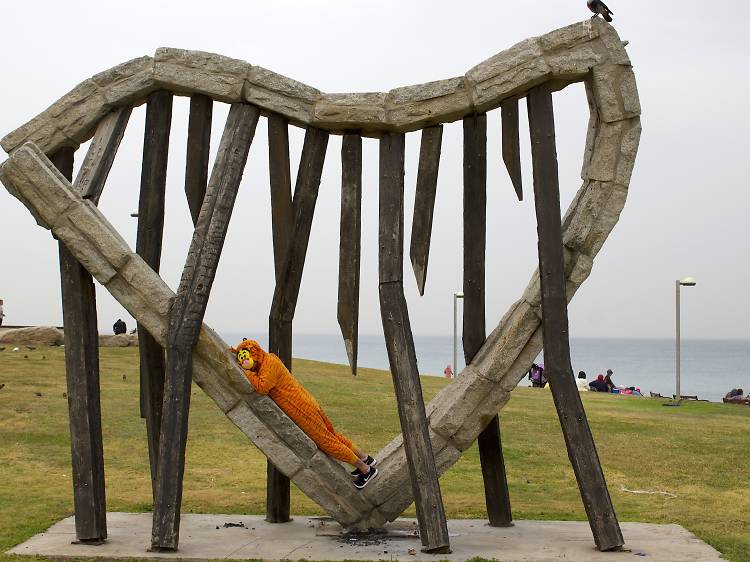 © David Benardete
Nap type: "The Catnap"
Location: Charles Clore Park
Overall comfort: 5/5 (once I accepted the groans coming from the shirtless man meditating beside me as soothing rather than weird)
Sun exposure: maximal, shade nowhere in sight
Noise Level: minimal (except for the shirtless man)
Nap Quality: I never let the 'balagan' of parents, children, and hungover 'young professionals' scare me off, because just beyond the endless beach strip is a green oasis just for me (and everyone else who has discovered it in plain sight). While I usually share the space with a cast of unique characters, like Mr. Zen yoga master, the giant statue at Charles Clore park is the perfect place for a quick catnap, especially on Shabbat. After a sunny power nap, I am invincible and ready to take on the world, one overcrowded beach at a time.