The best markets and malls in Tel Aviv
From market mania to mega malls, the best shopping in Tel Aviv awaits. What's in your wallet?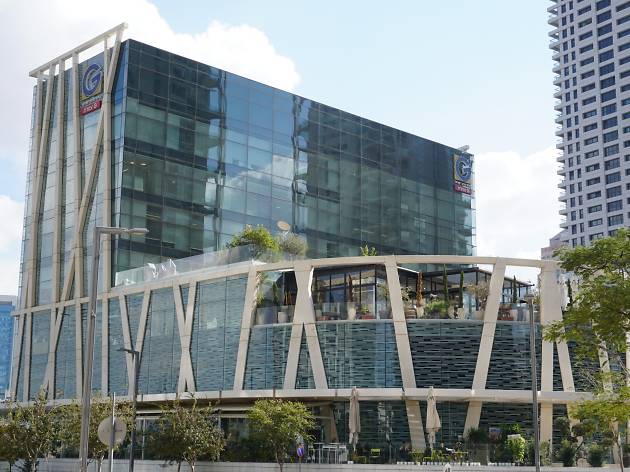 Tel Aviv shopping offers a wide range of Israeli designer wares, big box chains, indoor and outdoor markets as well as artisanal merchants and flea market finds. Here is a list of the best shopping malls and markets in Tel Aviv – whether it is a special souvenir, handmade craft or just some simple retail therapy you are after. You'll need to refuel after your exhausting shopping spree. Why not sport your new jewelry and wardrobe with some fine dining at one of the best Tel Aviv restaurants.
The best shopping in Tel Aviv
1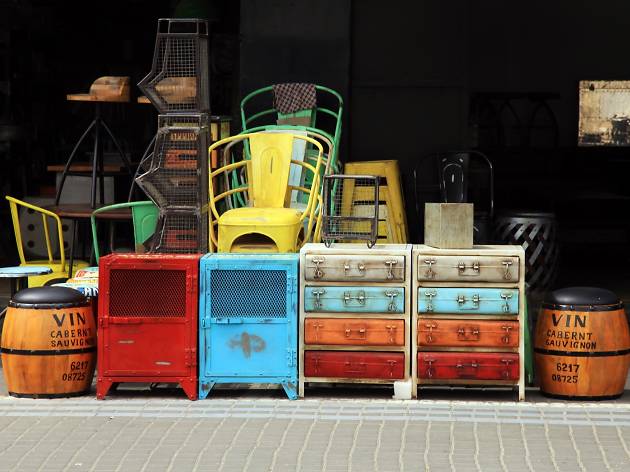 Poor quality bric-a-brac lies alongside vintage treasures and antique furniture in Jaffa's flea market. Of all the places to work your haggling skills, this is it. Even just wandering among the clothes stalls, traipsing around secondhand stores or grabbing some authentic street food is enough to make for a blissful day.
Read more
2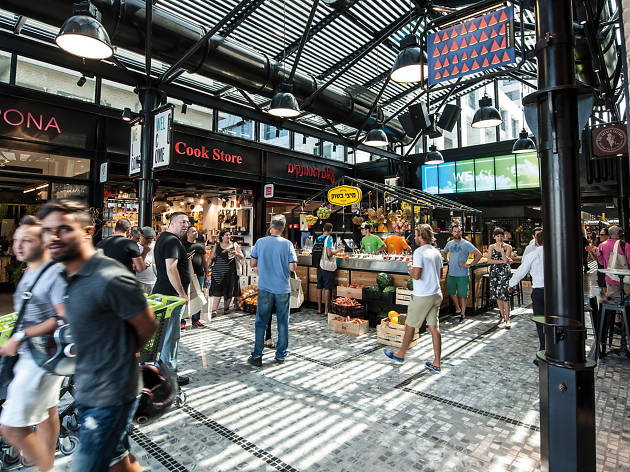 Sarona Compound, a 140-year-old former Templar colony, is the first culinary center of its kind in Israel. An 8,700-square-meter market houses dozens of specialty food shops from all around the world. Inside the market, you'll find everything imaginable from Dutch cheese to waffle towers and even Asian buns. Just outside the indoor market, dozens of clothing, book and shoe stores line its lanes, interspersed with lily ponds and grassy areas to relax.
Read more
3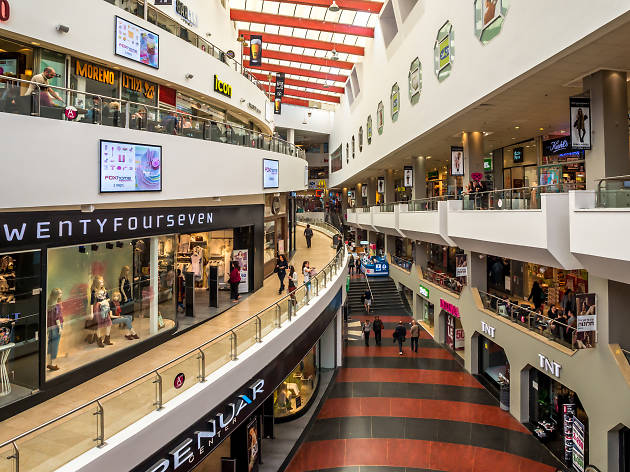 Dizengoff Center opened as Tel Aviv's first mall in 1983. It's a winding network of Israeli familiarities and imported influences. It's easy to get lost in the tangled web of stores, but with the help of the "Easy Dizi" app, you'll have no problem navigating through its easy-to-follow store directory and floor plan. The bottom floor hosts a weekly food bazaar and designers market every Friday.
Read more
4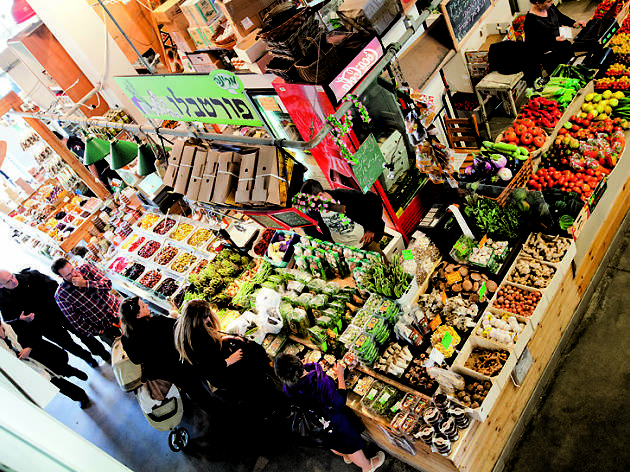 Like San Francisco's Ferry Plaza and Barcelona's Boqueria, Israel's latest market is an indoor offering of the freshest ingredients peppered with live demonstration cooking stations and upscale, fresh food eateries. Be sure to indulge in the handmade pasta bar.
Read more
5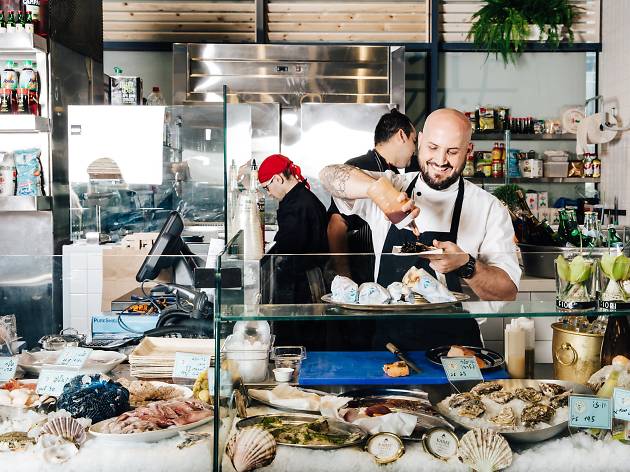 Following the trend of high end large marketplaces, Shuk Tzafon is 1600 square meters packed with amazing food and uniquely cute shops. From Juisso–a cold-pressed fresh juice shop, to Pronto Kiosko–an affordable and authentic pizza joint, there is bound to be a tasty treat for every taste bud. From the beautifully tiled floors to the expertly designed food stalls, it is easy to see why so many find Shuk Tzafon to be an escape from the classic Israeli bustling shuk. So enter this indoor haven and indulge in the ambiance, food, and stellar shopping.  
Read more
6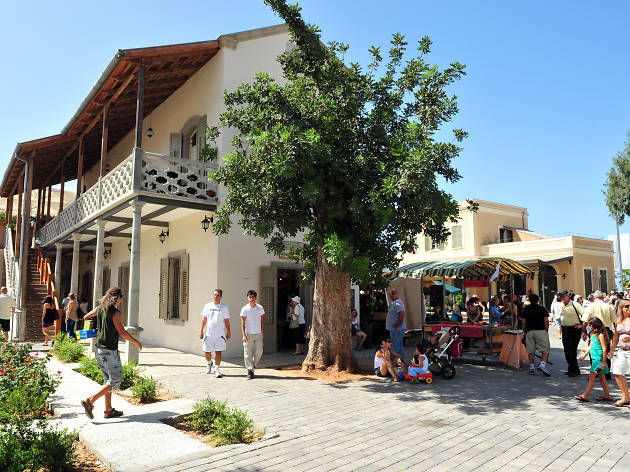 Fabulously renovated, the Hatachana Compound was originally built in the 1890s as Tel Aviv and Jaffa's central train station. Now a beachside shopping mall, the Hatachana Compound is a great place to wander and enjoy the many unique shops and restaurants that occupy the architecturally beautiful buildings. The compound not only features some fabulous shops, it is a great place to experience the historical side of Tel Aviv, while also picking up a new pair of shoes.
Read more
7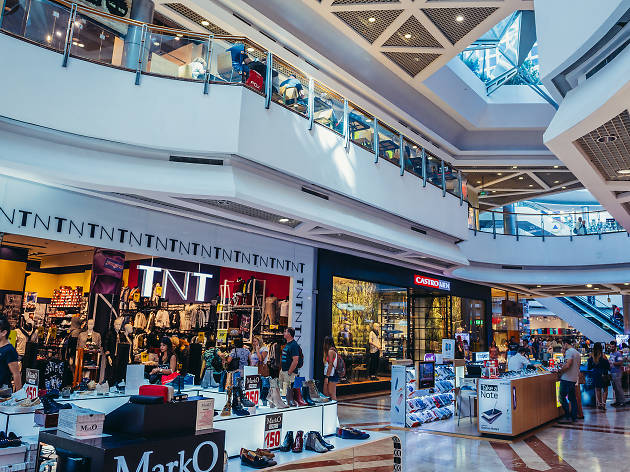 Azrieli Mall is the place to frequent if you're a homesick tourist seeking some retail therapy. Glide up and down its escalators, and weave in and out of Gap and H&M to escape to anywhere, USA. But at the end of the day, its uniquely shaped triangular, circular and square towers are distinctly Tel Aviv.
Read more
9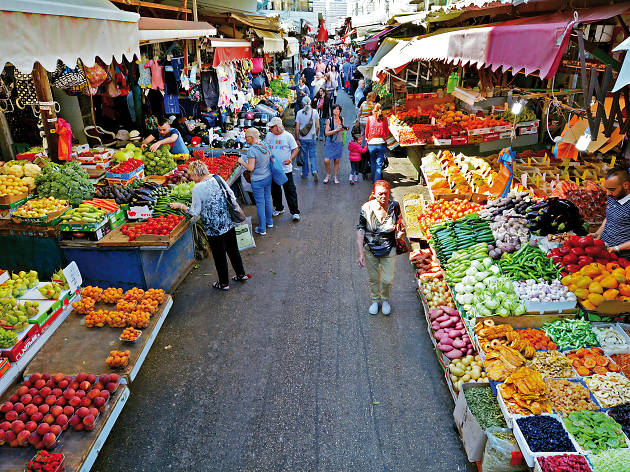 Specializing in fresh produce and clothes, Carmel Market is Tel Aviv's largest and busiest market. With dozens of stalls selling fresh meat, fish, fruit and vegetables and the likes, you can take in all the sights, sounds and smells the Carmel Market has to offer while hunting for the cheapest bargain. The market is especially busy on Fridays, so be sure to get there early for your Shabbat fixings.
Read more
10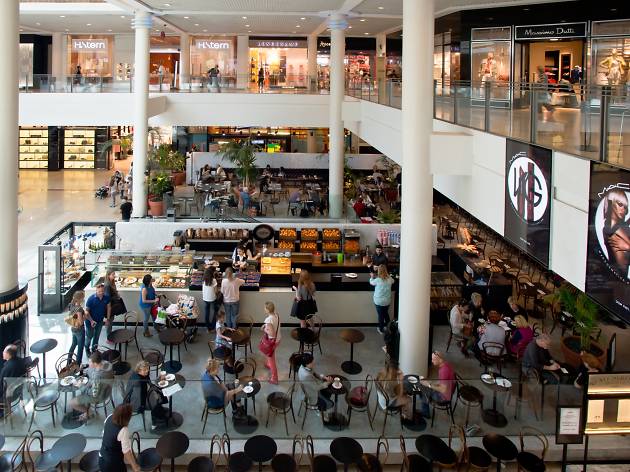 Looking for a laidback, relaxed environment, away from the bustling Tel Aviv's city center? With over 130 shops, including Spanish chains like Bershka and Zara, a MAC counter, Diesel and G-Star, plus local gems like Cala and SOHO, Ramat Aviv mall has a lot to offer without the stressful crowds.
Read more
Show more
See more shopping in Israel