A drinker's guide to Dizengoff
From crazy cocktails to potent punches, we dare you to remember your bar hop along Dizengoff Street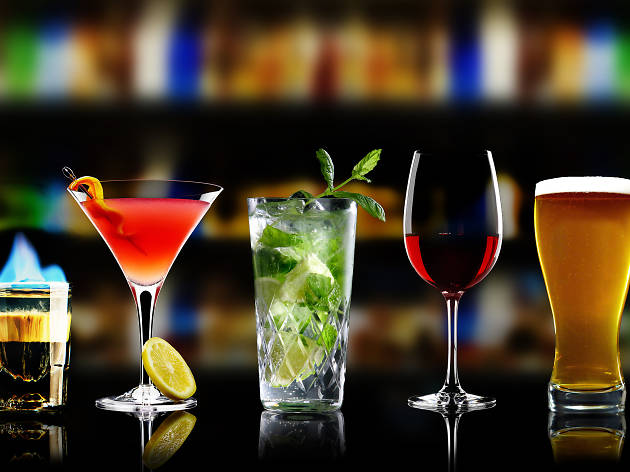 Lightweights beware. This central Tel Aviv strip may look pretty during the daytime hours, with plenty of shopping spree temptations like antique markets, malls and designer jewelry and clothing boutiques, but come sundown, Dizengoff Street transforms into a bustling bar scene. From happy hour deals that will sooth your post-work woes, to Tel Aviv's most award-winning cocktail bartenders, to underground grungy music venues serving up Goldstar beer and...well...Goldstar beer, Dizengoff is a key contributor to Tel Aviv's rep as 'the city that never sleeps'. With so many bars enticing you with outdoor seatings, crowded tables and crafty cocktails lining every block of the Tel Aviv nightlife scene, how do you choose which? Choose them all with our drinker's guide to Dizengoff. Bar hop 'til you drop.
Best places to drink on Dizengoff Street
1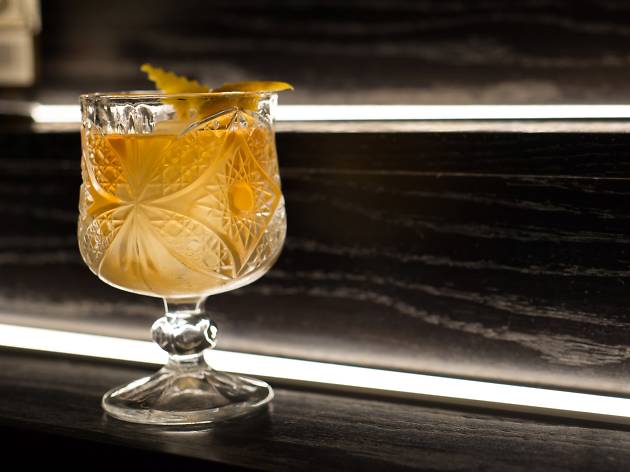 With cocktail bars popping up left and right on Dizengoff, it can be easy to miss this slightly hidden spot. Jasper John's is a cozy little bar with a fun attitude and creative cocktails with names like "Pink Agony" and "Black Magic." On top of their deliciously drinkable concoctions, the bar also features a tasty menu of bar nibbles like pizza and focaccia. Not only are they Italian in food, they're Italian in nature. In the spirit of Italy, Jasper John's has adopted the glorified Italian happy hour called "Aperitivo"—order one drink between the hours of 18:00 and 21:00 and you'll get a free food course too. With a hopping late night crowd that drinks until sunrise, you can start and finish your night here.
Read more
2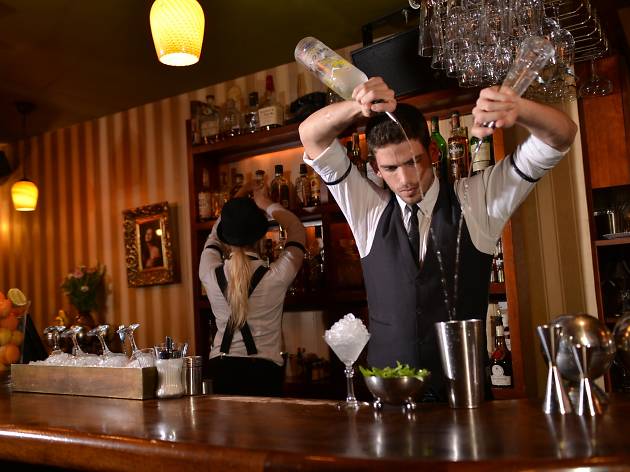 Founded in 2008 by one of the world's most popular bartenders, Ariel Leizgold, 223 has retained its title as a star of the Dizengoff bar scene. Why not try the cocktail that first won Leizgold an international bartending title, the Passion Fruit 2006, made from vodka, ginger, apricot brandy and passion fruit? Or sample one of their prohibition-style cocktails like the Vieux Carré, with rye, cognac, sweet vermouth and bitters. Or, if you're feeling truly adventurous, tell one of the professionally trained mixologists your flavor preferences and let them work their mixmaster magic. No matter what you choose, you can't lose. Transcend time and place at the bar that raised the bar in central Tel Aviv.
Read more
3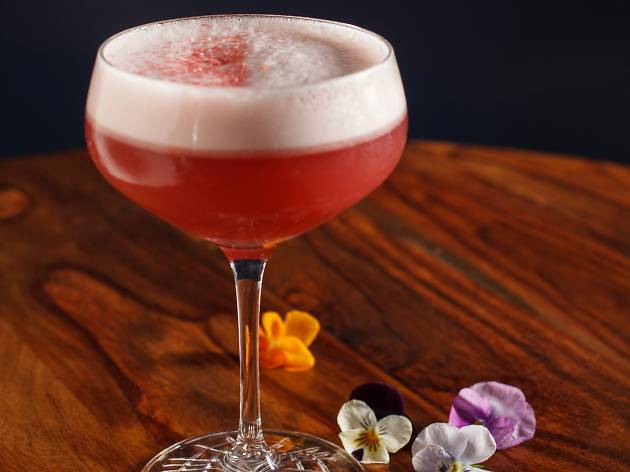 We wouldn't expect anything but delicious cocktails from the guys behind Spicehaus, therefore their latest creation Double Standard is guaranteed to provide a killer cocktail and a sophisticated snack menu. All the mixers are homemade in the Spicehaus laboratories – with a wide range of healthy tastes and flavors. During the day, the bar turns into a shop selling the numerous house-made mixes for the perfect gift or latest addition to your home bar. This impressive bar and shop is a fabulous extension of the ever popular and high quality Spicehaus cocktail bar. Located on Dizengoff Street, you will be sipping delicious cocktails in the heart of North Tel Aviv.
Read more
4
Johnny Boy is an exciting cocktail bar, inspired by the 1940s and 50s mood. Dark, seductive, and always filled with people, Johnny Boy is an exciting place to drink with many affordable theme days. Every Sunday night is 1+1 on drinks. Wednesday's "Wine and Dine" special offers bottomless wine along with the entree of your choice, all for NIS 85. Johnny Boy has a wonderful atmosphere and is true to the Tel Aviv spirit of being warm and welcoming.
Read more
5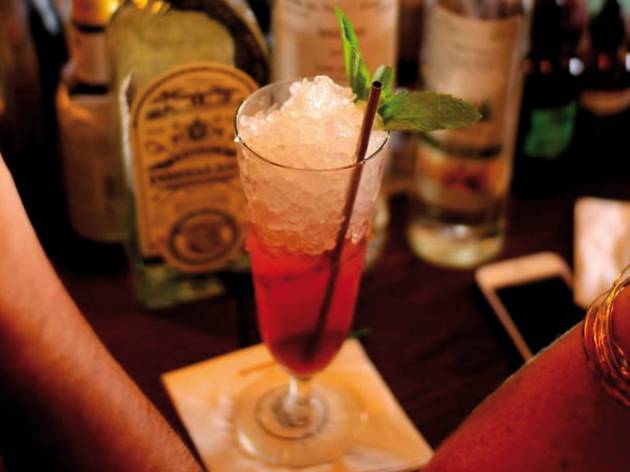 Standing smack dab in the middle of Dizengoff, its prime location is only one of the aspects that make Concierge a must-visit on your next ladies night. You'll be captivated by their dazzlingly vibrant drinks like the electric "blue heaven" with vodka, blue Curacao, vanilla and citrus, or the "deep purple," a gin-based cocktail that steals your attention with its beet infused vanilla syrup. Don't miss their sophisticated food menu as well. Enjoy the intimate indoor scene or sip in style on their elegant patio, either way the modern twist on a vintage style will have you coming back for more…and more…and more.
Read more
7
Known as the "cocktail bar pharmacy," the bartenders actually dress like pharmacists, and cocktails are served in three different sized beaker bottles. This is the largest cocktail bar in Tel Aviv, but don't get confused when you see a sign for "The East Jaffa Perfume Company" – you're at the right place! With a happy hour from 18:00 - 21:00 offering 1+1 on all cocktails, it is definitely worth it to pop in a bit early for a deal. This elegant spot features a weekly mojito Monday as well as a massive selection of cocktails every day.
Read more
8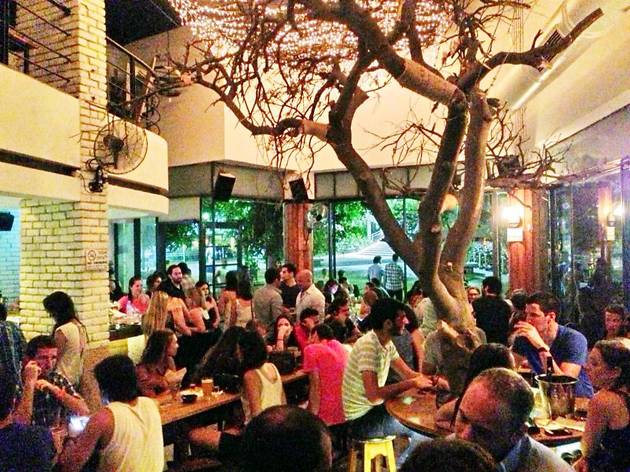 If you're after a dynamic hot spot bursting with character and characters from all over the world, gather at Tel Aviv's most eclectic watering hole, Beer Garden. Located in the heart of Tel Aviv, Sarona is central, with an abundance of parking and public transportation options for you. From Bratwursts to pretzels, draught's to bottled beer, choose from a selection of Czech or American lager, dark wheat beer, English or Israeli ale and they even offer up a gluten free Spanish lager.
Read more
9
Come early if you want to find a place to sit. Zina is one of the best-loved, bars on the bustling Dizengoff Street. A great place to hang out with old friends and meet new ones, Zina is a popular spot for young Tel Avivians. The casual atmosphere means you can show up as you please, no one will be judging your wardrobe at Zina. Located just next to Dizengoff Square, Zina is in close proximity to some of the hottest bars in Tel Aviv, making it an easy place to hit on any night out.  
Read more
See more bars in Tel Aviv