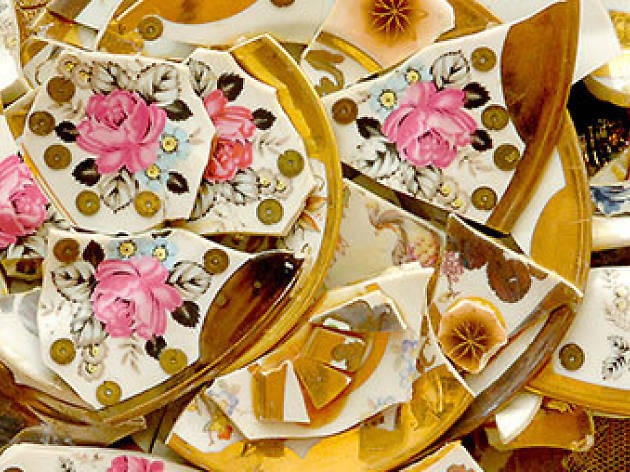 Time Out says
Master of poetic cinema Sergey Parajanov's diverse works of art come to İstanbul. For the first time in Turkey Pera Museum presents a selection that brings the works of the versatile, multicultural visual world of renowned director. Featuring many works across a wide spectrum ranging in style from the traditional to pop-art, from strikingly unique collages to storyboard drafts, from film costumes to drawings, paintings, mosaics, objects and photographs, the exhibition sheds light on the brilliant and fertile world of the artist.
Parajanov was born in Tbilisi. As a child he received singing and violin lessons, displayed an interest in ballet and painting, worked in theatre, wrote scripts and involved in all branches of fine arts. After he settled in Moscow, he studied at VGIK, the State Institute of Cinematography. His unique and spectacular cinematic language places him among the most important directors in film history.
The main themes of Parajanov's works include childhood, family, religion, captivity, freedom, multiculturalism and traditional life. Parajanov approached many different genres, yet his work does not fit into any single category and remains original. Because of his dissident views, he suffered under the Soviet regime, and was imprisoned for long periods. Even when free, he was deprived from the means to make films –this was how he begun to make his collages, discovering potential in any kind of material he came across.
The exhibition also includes works exclusively created in homage to Parajanov by Sarkis, another master artist who passionately followed him.
This exhibition has been prepared in collaboration with the Sergei Parajanov Museum, and a selection of Parajanov's films will also be screened in a parallel program.
Details