Interview: Mammal Hands
With their second album Floa, British ensemble Mammal Hands proved they were much more than a traditional jazz trio.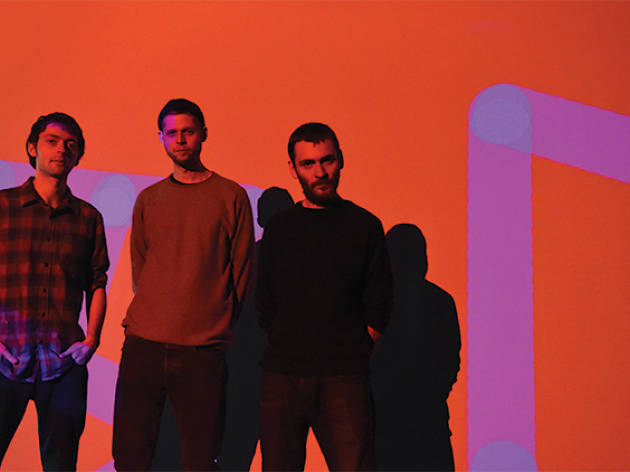 When we think of jazz, improvisation is one of the key attributes that come to mind – yet your music seems well planned and structured, almost like post-rock. How do you define your music?
Jordan Smart: "We actually are all fans of a lot of post-rock; it's a very powerful and emotional genre, especially bands like Mogwai and Godspeed You! Black Emperor. It's hard to define a lot of music, and often it's writers and journalists who end up deciding what something is or isn't. When we write we aren't thinking about fitting into a genre at all; we just want to explore compositions and ideas together and see what comes out. In our tracks, we like to balance improvisation with adding composed material in places where it serves the structure and mood of the piece, rather than the traditional jazz head/solos/head format."
None of you have a formal education on music. How did you start making music together?
Nick Smart: "We met busking in Norwich. Jordan and I were busking on classical guitar and saxophone, and Jesse was busking with a different group. He came over and we got to chatting and started playing together within a few weeks. None of us have formal training in performance from an institution, but we all study music in different ways. Jesse has been learning how to play the tabla from his guru Sirishkumar Manji for about 12 years, and I studied Music Technology at De Montfort University."
What's different about your new album Floa as compared to your debut, Animalia?
Nick: "I think we've grown a lot as a band since we made Animalia. By the time we were making Floa, we were more confident at developing ideas further and taking compositional ideas to an extreme. With tracks like 'In the Treetops' we were trying to make a cohesive piece out of the least amount of musical material possible, but on tracks like 'Shift,' we tried to put loads of ideas into one piece and made them flow together in a coherent way. We also put more time into planning the track order to try and tell a story with the record."
The cover art for Floa is features enigmatic symbols. Do they have a meaning?
Nick: "The cover was designed by Dan Halsall and all of the symbols were taken and modified from different alphabets and iconography from around the world."
Jordan: "The idea is that these symbols can have a new meaning for each individual, which is different from their original meanings. This is similar to how listeners interpret instrumental music and each person derives his or her own meaning from listening."
What's your ideal concert like?
Jesse Barrett: "We usually prefer mid-sized venues where there isn't too much space between the crowd and us. It's nice to feel like we're just a bunch of friends in a room."
What have you been listening to lately?
Jordan: "I've been listening to some Aphex Twin remixes, particularly his remix of Philip Glass's Heroes Symphony based on David Bowie's Heroes album."
Nick: "I've been listening to Tim Hecker a lot recently, he creates some amazing textures in his music and the more I listen, the more I find there. His new album Love Streams is great, but I love Imaginary Country, too – such an immersive listening experience."
Jesse: "'Get Together' by Tony Allen."
Mammal Hands plays Salon İKSV on Thu Oct 27. 21.30, 25-45 TL.