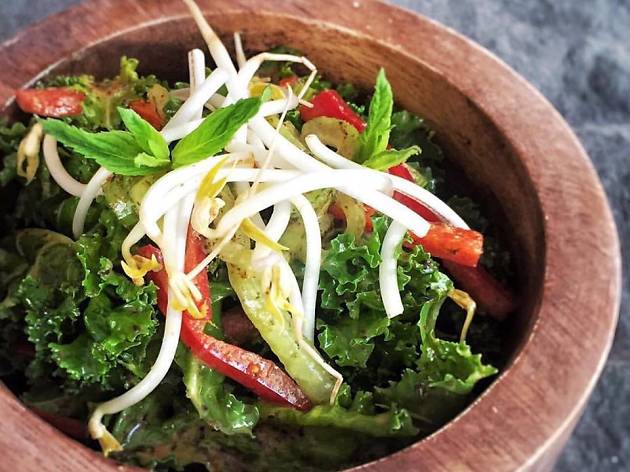 It's that time of the year when we're all acutely aware of the myriad habits we're dying to change, and our eating and drinking tendencies generally top the list – particularly for those of us who swear by meat and poultry at least three-four days a week and devour all the greasy food and pastries we can handle. Now we have a brand new reason to distance ourselves from all those things that are doing us more harm than good: Atelier Raw. This newly opened eatery is the latest project by Aliye Turagay, the seasoned manager of elite restaurants like Bird, Flamingo and most recently Fenix. Here she teams up with Neyir Turalı, who has not only changed her life through raw food but has also sworn to guide others on the same path.
Atelier Raw essentially functions as a takeout and food delivery service providing raw food meals. The owners describe their menu as a selection of foods that are one hundred percent compatible with our bodies, ones that we can most easily absorb and digest. You won't find any animal products, trans fat or sugar here, and since there are no preservatives, most of the meals must be consumed on the day you purchase them. There's also a small table where you can sample foods as you learn about the intricacies of raw food from Turagay and Turalı.
The chia pudding is a favorite breakfast item among raw foodies. Another must-try recipe is the celeriac-walnut dip, which includes lemon zest, raw yogurt, cold-pressed olive oil, cayenne pepper and garlic. The mango cheesecake is the perfect way to satisfy any sweet cravings you may have. Atelier Raw's full menu is also available online.
If you want to make the switch to raw food, Turalı and Turagay are ready to help create a nutritional program to suit your needs. The duo consulted a Swedish doctor before opening the eatery, and together they established Atelier Raw's kitchen crew. Turalı also says she did a lot of research when she decided to make raw food a part of her life, and once you listen to how raw food affected everything from her energy levels and weight to her blood test results, it's really difficult to continue your on-again-off-again relationship with fast food.
Venue name:
Atelier Raw
Contact:
Address:
Nispetiye Caddesi Fecri Ebcioğlu Sokak 6/4
Etiler, Beşiktaş
İstanbul