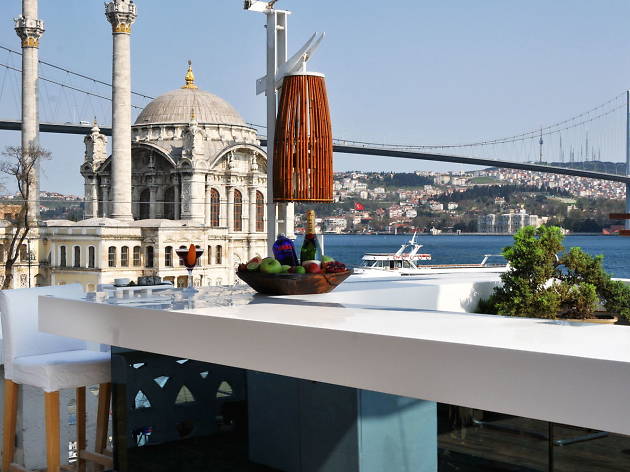 Time Out says
Menu at Banya is comprised of Asian fusion cuisine adapted for the Turkish taste. The venue is decorated according to Feng Shui considerations and the atmosphere is relaxing and liberated. Another special thing about Banyan is its 'votkatini's. It is a great pleasure to take a sip of this votka-martini cocktail 'votkatini' prepared in cinnamon, ginger, hot pepper, garlic or black pepper flavors before the dinner. Further more, the other cocktails are prepared with fresh fruits, not with concentrated fruit juices.
Besides all these, there is the Bosphorus aspect of the venue. Banyan is located right by the pier in Ortaköy shore. We think you can at least imagine the view from there.
The restaurant offers brunch on Sundays between 10.00 and 15.00. The Chef recommends orange beef seasoned with several spices, seabass served in banana leaf, fillet mignon marinated in saki from the main courses; Banyan plate from the appetizers; beef salad served with special Thai sauce, the green Asian salad and the seven green salad (shrimps, seabass, calamari, octopus) from the salads; and Banyan hot chocolate cake from the desserts.
Details