Bay Edii Seafood Restaurant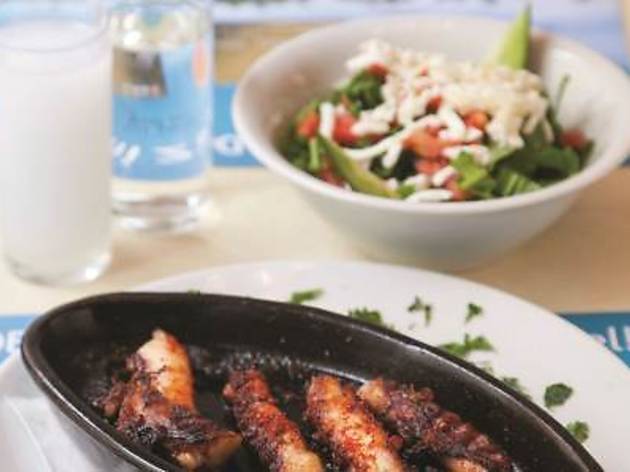 Though fish restaurants aren't exactly hard to come by in Istanbul, finding one in Nişantaşı is a bit of a novelty. And with his orange hair, piercings and colourful tattoos, owner Bay Edi, a coiffeur-turned-restaurateur, is even more unusual. Located just on the left up from Topağacı, Bay Edii Seafood Restaurant already has regular customers who have been waiting for a place just like this, and the owner himself greets passers-by as if he were the local mayor himself.
A small spot with only four tables, Bay Edii is never empty on any given night. There's a bar in front of the open kitchen, which is great for those who want to watch the chef in action. As for Bay Edi, he's still shuttling between his two businesses: you may see him cutting hair in his salon one minute and having lunch at his restaurant a little bit later. When he isn't around to supervise, Erhan Akdeniz from Arnavutköy Balıkçısı manages the kitchen. Bay Edi and Akdeniz worked together to come up with an authentic menu that features items such as the highly recommended fish soup. While of course Bay Edii has your classic appetizers and fresh fish dishes, their fish wrap is something special – caramelized onions, greens, melted kaşar cheese and fish all come together to make a dish (10 TL) that could sway even the most stubborn of meat lovers. With its reasonable prices, and warm, welcoming atmosphere, it's easy to see what the locals love about Bay Edii.
Venue name:
Bay Edii Seafood Restaurant
Contact:
Address:
Ihlamur Yolu 28/A
İstanbul


Opening hours:
Daily 10.30-00.00