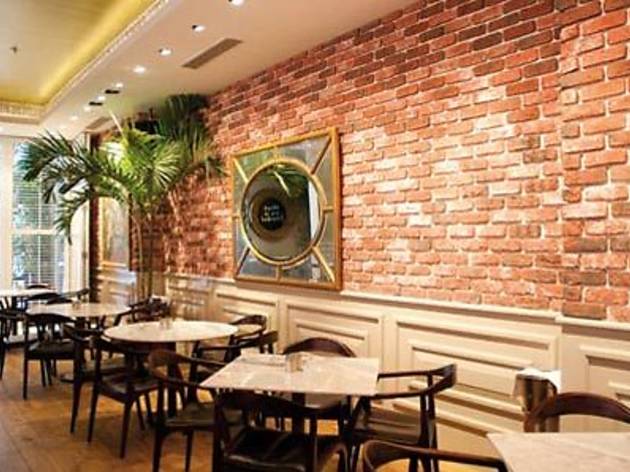 1/2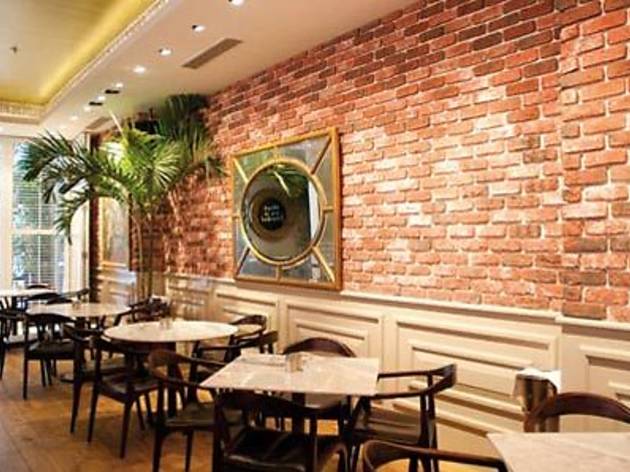 2/2
Time Out says
It's a fact that Bird's flavours, bar and ambiance plays a part in this, in addition to the experience of two partners who know their business well. The duo, tired of clichés, searched for a new concept when creating Bird, and as a result, the restaurant has a relaxed, chic feel. Bird's got an exotic atmosphere with brick walls, a marble bar, wooden décor and greenery. The menu is that of a restaurant, but the space has more of a café feel. The grill and bar menus were created with this idea in mind, and they're perfect for lunches, snacks or after-work drinks.
Service begins with lunch, when you can choose from sandwiches, pasta dishes, soups and salads. The lentil, veggie, tom yam kung and tom ka kai soups range from 6-10 TL, while the meat, three-cheese, chicken or shrimp sandwiches range from 14- 30 TL. The seafood, veggie and threecheese pasta dishes (14-32 TL), as well as the çıtır mantı (13 TL), are also good options for lunch. The salads, filling and light, include tuna, shrimp, Vietnam- seasonal, cabbage, seafood and sesame chicken varieties, with the seafood salads priced at 29-30 TL and the others, 10-23 TL. For those craving a snack, we recommend the avocado, goat cheese and tomatoes from the appetizer menu and the mini cheeseburger, while great shareable dishes include shrimp and veggie spring rolls, çin börek, duck dürüm, octopus, and shrimp with tartar and sesame. As for starters, try the tuna tartar, with tuna, coriander, cabbage and avocado. Every ingredient is kept fresh in Bird's kitchen, and nothing is stocked.
For dinner, we recommend you focus on meat. The restaurant's specialty dishes include the Thai steak, meat & chicken with green curry, veal schnitzel and lamb's shank. Some of the dishes you'll find under 'Grilled Delectables' are tuna steak, lamb, steak tartar, dry aged New York and ribeye steaks, king crab and lobster. All the grilled dishes are served with fries and arugula. You can also choose from a side of rice, tri-mushroom sauce, beğendi and creamy spinach. We chose the lamb's shank; the texture of the meat and the sauce were incredible. We highly recommend the dish, which costs 39 TL.
As for dessert, there are the mint & chestnut cup, the Sicilian dessert amandula with almonds, trifle, Sicilian casatta and Chef's Chocolate Cake. The trifles are successful, like the authentic English trifle, and they're made with pineapples, bananas, pomegranate, lemon cream and homemade crème fraiche. You'll find any alcohol you're searching for at Bird's bar. There are French, Argentinean, Italian, Portuguese, French and Chilean wines in addition to Turkish wines.
For holiday celebrations, they have a variety of champagne such as, Moet- Chandon Brut, Mionetto Sergio Prosecco Rose and Prosecco Extra Dry, and Louis Roederer Cristal Brut, kept on hand for special celebrations. If you're into cocktails, try one of Bird's special concoctions instead of sticking to the classics. The Bird Margharita, Bird Cosmopolitan, Pina Colado, Rusty Nail, Bird Num Num and Bird VoDka Tonic are sure to keep you at the bar for a while. Their prices range from 20-25 TL.
Bird has a valet service that makes driving there a breeze.
From the Menu
Vegetable soup 6 TL
Tuna tartar 15 TL
Lamb's shank 39 TL
Trifle 9 TL
Details