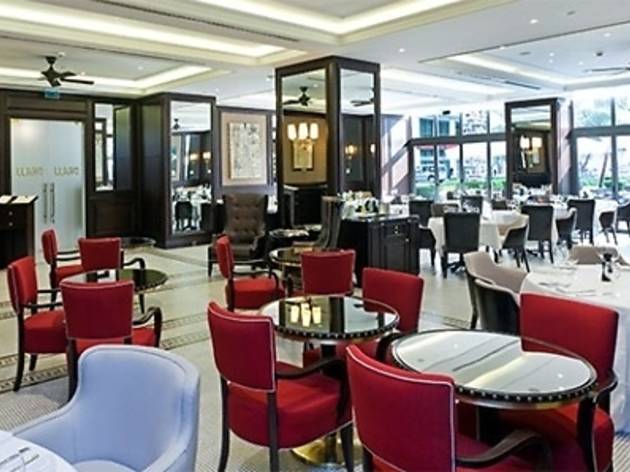 It's impossible to completely abandon feelings of unease when going to a hotel restaurant, given the odds that you'll be faced with an exaggeratedly serious place that reeks of formality. Luckily, this new venue on the ground floor of Martı Istanbul Hotel banishes any such notions.
In the kitchen you'll find world renowned French chef Frédéric Medigué, who had the chance to re-examine French cuisine during his many years working in the Far East. Brass's menu is a reflection of Medigué's career, filled with simple yet impressive examples of Asian and French cuisines. French breads and crackers are the first things brought to your table (pay particular attention to the potato bread). Instead of delving straight into the main courses, it's a good idea to start with the hors d'oeuvres, which are plentiful on Brass's menu. If you're planning to continue with seafood, you can start your meal with steak tartare or tuna tataki and pick the appropriate accompaniment from their extensive wine selection.
It's difficult to choose among the main courses, which is unsurprising given that you're dining at a restaurant where the chef's previous establishments in both Switzerland and France received Michelin stars. The bouillabaisse, or French-style fish stew, is a winning dish, though if you'd rather have meat, we recommend giving the chateaubriand a try.
Though nothing negative can be said about Brass's kitchen, the venue's secret weapon is actually the bar. In addition to standard bar classics, they also offer over 30 exclusive cocktails, each one prepared with seasonal fruits. If you work around Taksim, we suggest stopping by the bar for your evening drink.
Venue name:
Brass
Contact:
Address:
Martı Istanbul Hotel, Abdülhak Hamit Caddesi 25/B
İstanbul


Opening hours:
Daily 11.00-01.30