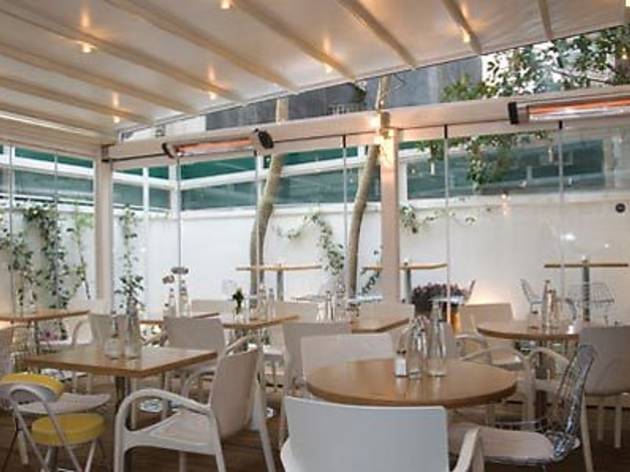 1/2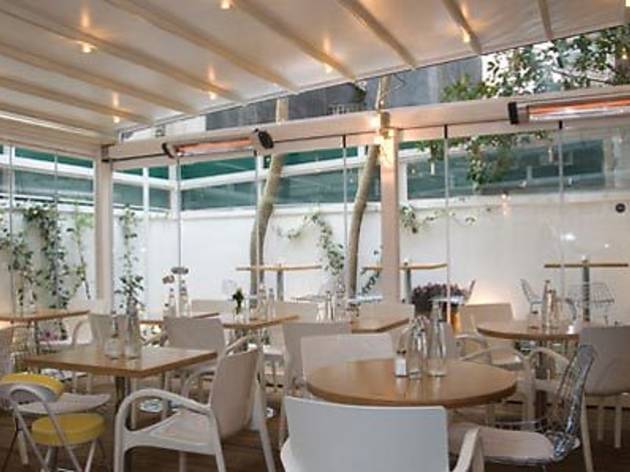 2/2
Set in the heart of Nişantaşı, it would be wrong to consider Bunk a typical café, as it has so much more to offer. You'll notice the open kitchen with dishes stacked around the counter; all of the food is prepared within plain sight. It might be a little difficult to see the food being prepared from where you are seated; however, if you are at all interested, then you are more than welcome to watch the chefs working. Bunk also interestingly has a kitchen consultant, Hubert Bourdon, who basically has a say in everything from the food to desserts.
Bunk also has a rather large shop behind its restaurant. In this area kitchen appliances are sold through brands like Casa Bugatti and Tantitoni. You can also find the apron, poster and soundtrack of Fatih Akın's movie 'Soul Kitchen'. If you liked a candle holder on your table, or even the chair you were sitting on, it's simply enough to tell the owners, as they will try their best arranging one for purchase.
The names of the foods and desserts that are on the menu are very unique to Bunk. Firstly lets tell you this, everything that comes to your table has been prepared with only the freshest ingredients. They never use items that have been frozen, and they also have special ingredients imported, for example there is a type of cheese from Antakya, which is imported weekly.
Opening in the early hours of the day, Bunk presents you with dishes for breakfast, such as "First Bite", "Neighbor's Daughter Pastrami", "The Simitci is Here", and "Not without Sausage". On Sundays between 09.00-15.00 you can enjoy brunch, which can cost up to 30 TL. You can also order a special menu, which includes the soup of the day, the dish of the day, tea/coffee, and dessert. Bunk's salads range between 11- 16 TL, meatballs 17 TL, and pastas 12-15 TL. The New York steak and cheesecake are both worth tasting. From the pasta section, we advise you to try the sautéed spinach, salmon and Parmesan tagliatelle and the spaghetti Bolognese. Bunk also has special dishes for kids. Coffee lovers can enjoy the Gar Coffee or the Kurukahveci Mehmet Efendi, both imported from Adana.
From the Menu
Cheese from Antakya 16 TL
Wheat fusilli 13 TL
Pasta tagliatelle 15 TL
Steak 36 TL
New York Steak 41 TL
Ash Coffee 7 TL
Venue name:
Bunk
Contact:
Address:
Güzelbahçe Sokak 1B, Nişantaşı
İstanbul


Opening hours:
Mon-Sat 07.30-22.00; Sun 09.00-15.00.