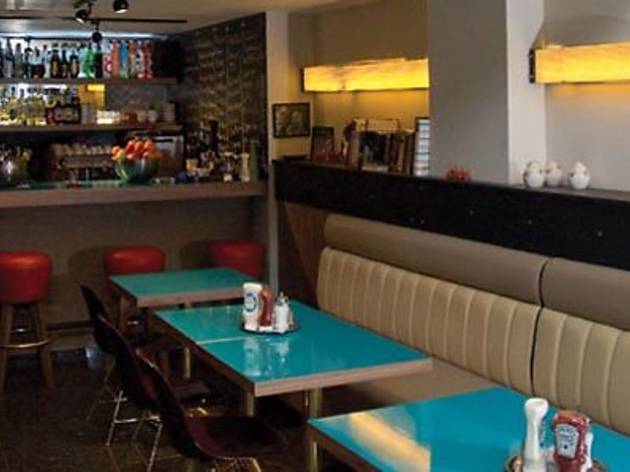 1/2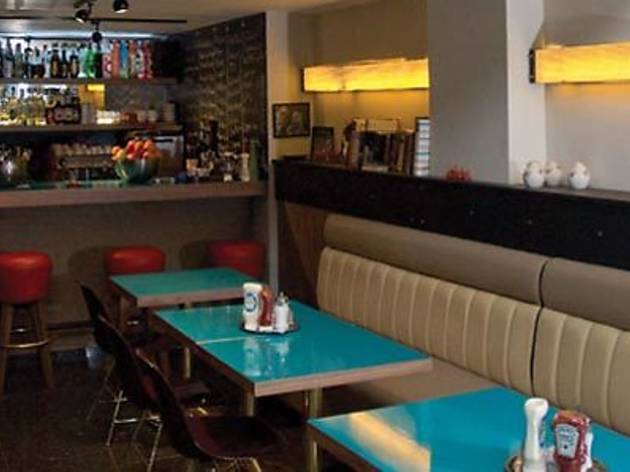 2/2
Located next to Cactus in Cihangir, Fol is the ultimate neighborhood café. The owners prepare all their foods at home fresh; among the dishes they have their completely natural hamburger, Maria's mantı or khinkali. Khinkali means mantı (turkish Ravioli) in Georgian, and this mantı is very different from the mantı we are used to. Those who enjoy a lot of spice in their food will enjoy this dish, which is served in five different pieces, with each piece about the size of a homemade cookie.
As for the hamburgers, the menu includes beef, chicken and fish varieties, and 3 different sizes as well. You can choose a side of potato wedges, potato salad with curry sauce or even potato pie. We liked that you can customize your meal. We really enjoyed the mini burgers with cheese and ajili-mojili, which allows you to choose between four, six, or eight pieces. For example you can choose the four-piece mini burger, which includes 2 plain and 2 with ajili-mojili, allowing you to enjoy a nice variety. The normal-sized hamburgers are all served on ciabatta bread, which is ordered specifically from Backhaus. There are different kinds of bread you can choose from including plain, tomato and olive. The only thing missing from the menu is a vegetarian burger! However, the owners have begun the process of adding one, as well as new salad options and an onion soup, so as not to leave anyone out.
Can you imagine a Cihangir joint without breakfast? Many come to this area for the breakfast, even if they aren't locals. You can choose from the English or Parisian breakfasts or stay with more traditional tastes with the Gourmet a la Turca and Cihangir breakfast plates. Fol can seat up to 50 people inside, and between 15-20 people outside. Inside you will find loads of magazines and newspapers to accompany your breakfast. The top floor has a little more of a pub feel to it. It almost reminds you of those American restaurants from the 1950s with its leathers sofas surrounding curved tables. The atmosphere is extremely warm, but if you do not want to eat at the restaurant you can also choose take away. Take away is a great idea for larger groups as there are packages including 24-28 mini burgers, which is ideal for a house party.
The kitchen is open between 09.00- 00.00. You can order alcoholic beverages until about 02.00, and the menu is extremely rich in terms of choices. They also have researched well and chosen extremely tasty and appropriate wines to be served with their burgers. Of course beer also goes well with burgers, and they have plenty of that.
From the Menu
Croissants 5-7 TL
Khinkali 13 TL
Havana Burger 17,50 TL
One glass of Terra Boğazkere wine 12 TL
Venue name:
Fol
Contact:
Address:
Cihangir Caddesi 16/B
İstanbul


Opening hours:
Daily 09.00-02.00