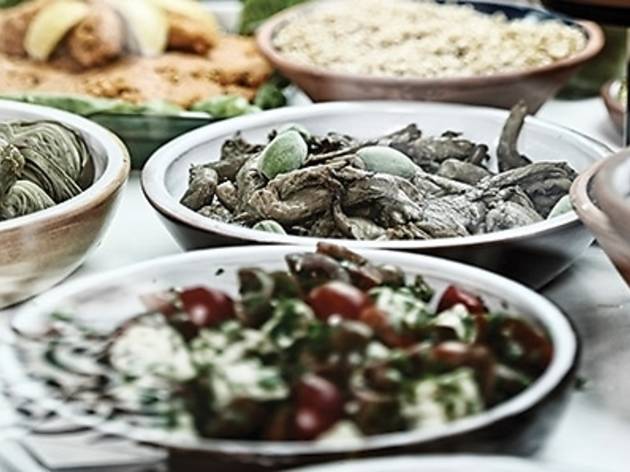 What comes to mind when you hear the words "good food" - tasty eats or healthy ones? It's not an easy task finding both in a single meal, but that's exactly what Selin Doğal has set out to do.
After receiving training in restaurant management and Turkish cuisine, Doğan traveled with her consultants all over Turkey to do research. The result? GoodFood be selin's kitchen boasts over 200 local, natural and organic ingredients from 25 provinces throughout Turkey.
The menu features meats, salds, pasta dishes, saltwater fish, regional soups, sourdough breads as well as milk- and fruit- based desserts. Based on availability, Chef Saim Eser and his team also serve up dishes not found on the menu - so if almonds have just arrived from Datça, you can be you'll be served some almonds.
The meats come from cattle that have been grass fed in the Bolu mountains, while the fish arrives daily from Cunda, the mushrooms from Çanakkale, the tomatoes from Izmir, the greens from Zonguldak. The award-winning, organic olive oil is brought from Mount Ida, and the pasta is made from organic dürüm wheat harvested in the southeast. The salt used in the kitchen is natural rock salt from Erzincan. The desserts, meanwhile, are prepared with organic milk and organic seasonal fruits, then flavored with real sugar beet. Perhaps the best part is that you can purchase most of these local, natural ingredients from the Doğal Bakkal (Natural Market) right across from the store. In short, what GoodFood by Selin offers is the chance to eat a meal that satifises both your soul and your stomach. Elif Eren Altınarık
Venue name:
GoodFood by Selin
Contact:
Address:
Trump Towers, Şişli
İstanbul