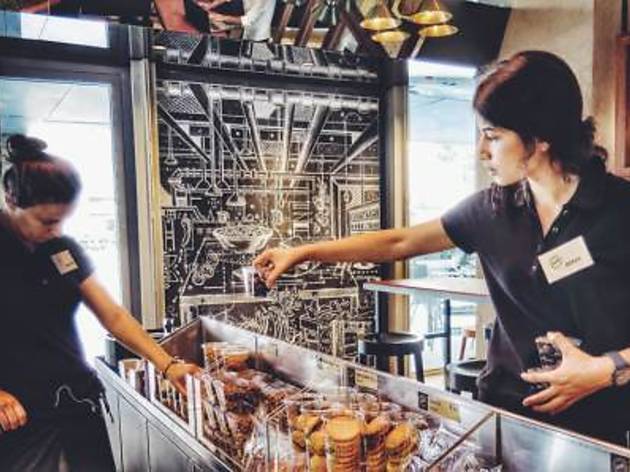 Imagine a fully stocked aisle of prepackaged sandwiches and salads – now imagine that you can easily reach that aisle. It doesn't seem like a scene in Istanbul, does it? Prepackaged foods are a part of daily life elsewhere around the world, but not so much here. That's where HUB steps in.
HUB Express offers fresh salads, sandwiches and snacks prepared at its headquarters in Kağıthane with the slogan "good food made today." Everything is fresh, from the sourdough, whole wheat or walnut-olive bread to the veggies and cheeses used in their sandwiches. You'll find familiar flavors like the triangular tuna fish sandwich (12 TL) or more sophisticated flavors like the roast beef-horseradish sandwich (14 TL), goat cheese veggie salad (12 TL) or the turkey tandır-potato purée du¨ru¨m (14 TL). You'll also find soups, fruits, pastries and granola with milk or yogurt to fulfill your snacking needs.
The proximity of HUB locations to business centershas already made the chain a popular destination among white-collar workers looking for quick and healthy eats. We hear they're also planning on opening up more branches throughout the city, so the days of grabbing a healthy sandwich on the way to the movies just might be near.
Venue name:
Hub Express
Contact:
Address:
Bağlar Caddesi Kağıthane Ofispark A Blok No: 1
İstanbul


Opening hours:
Daily 7.30-20.00