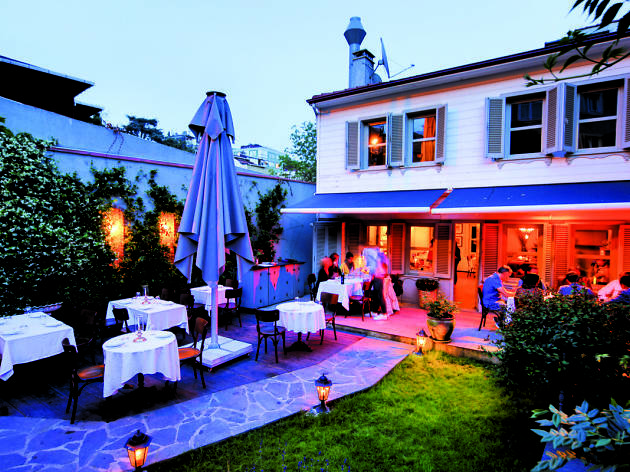 The downside to writing about new restaurants as a profession is that friends and family often bombard you with requests for places to eat – and you invariably find yourself struggling to choose from dozens of options. Yet sometimes, you come across such a restaurant that its name naturally rolls off your tongue when prompted for a recommendation. And Kavanoz Kitchen is one of those restaurants.
The eatery is the latest project by Eda Sılay Aysel and Cüneyt Aysel, whose café (also named Kavanoz) proved to be one of this year's most popular new openings in Arnavutköy. Kavanoz Kitchen is located at the end of the same one-way street as the café, and the couple believes they've managed to bring their vision to life with this second eatery. Set on the ground floor of a villa, the restaurant is simply divine for romantic dinners in the garden or cozy indoor gatherings with friends around the fireplace (in winter, obviously).
Chef Gökhan Çilak (who previously worked at Barbounia) draws inspiration from both Mediterranean and meyhane fare to serve a succinct menu of hot and cold mezes and six main courses. The oxtail mantı (36 TL) is Çilak's own recipe: it comes with ravioli-sized mantı filled with tender, aromatic meat. The lobster with onions, red and yellow tomatoes (prices vary) is another bold recipe that Eda Sılay Aysel learned in Italy. You'll find classic meyhane fare like hummus, fava bean paste and black-eyed peas, but if you're in the mood to try one of their hot mezes, don't miss out on the eggplant with lor cheese (22 TL).
Venue name:
Kavanoz Kitchen
Address:
Kireçhane Çıkmazı 22,
Arnavutköy, Beşiktaş
İstanbul