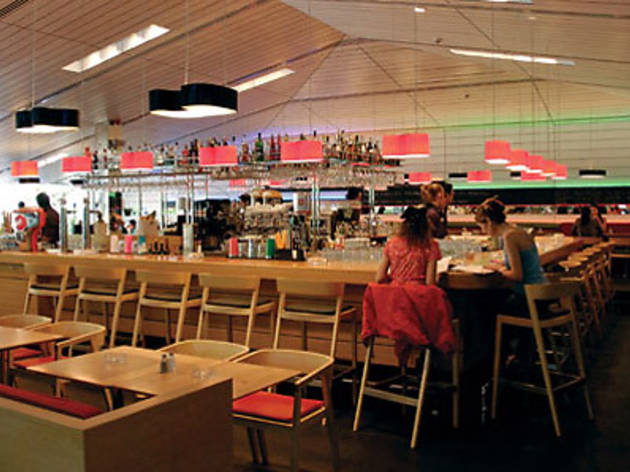 Their menu has just about everything including breakfast, fajitas, a vegetarian menu, and a diet menu. Our recommendations, however, include Gnocchi with four cheeses, Captain Nemo, and the steamed vegetable bouquet. And for dessert, the San Marino and carrot cake. At their diner-style bar, you can drink irish coffee or different varieties of cocktail. Kırıntı is an enjoyable venue where, day or night, you can enjoy a satisfying meal, drinks with friends, or simply a coffee break. They also have a number of practices that we like. Especially on the weekends, when you're waiting in line to be seated, and the servers bring around chips and dip or little cups of lemonade. Finally, it's worth mentioning the Bebek branch one more time. Whether it be because of the 'Best Site Design' awarded modern design (by (Han Tümertekin and Zehra Uçar), the menu, or the service, it's a restaurant which deserves to always be overflowing with customers.
Branches: Bebek (0212) 257 67 27 Nişantaşı (0212) 291 26 92 Erenköy (0216) 356 64 68 Moda (0216) 346 07 70
Venue name:
Kırıntı Nişantaşı
Contact:
Address:
Abdi İpekçi Caddesi 28/1, Nişantaşı
İstanbul


Opening hours:
Daily 08.00-02.00.