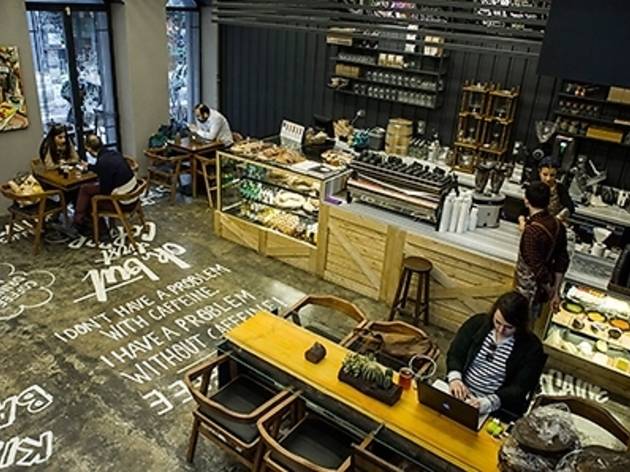 YET ANOTHER COFFEE SHOP," we can almost hear you thinking to yourself, but trust us when we say that LoL is different from the rest. Managed by 2013 Turkish Barista Champion Serkan İpekli, this coffee shop prides itself on its well-trained team of baristas. The brew bar stays open until 19.00 and features all of the gadgets we've come to expect from Third Wave Coffee joints such as the V60, Aeropress and Clever. LoL appeals to true coffee aficionados with rare finds like cold brew aged in a New Orleans-style oak barrel, but the staff is far from conceited – in fact, they're modest enough to claim they're just "doing their own thing." Those who like to flavor their coffee should note that LoL shies away from using artificial sweeteners: instead, they offer several blends with organic sugar, like their homemade ginger-cinnamon tonic. Don't miss out on the snacks, either: whether you opt for the bread topped with ricotta cheese, figs and honey or the roast beef and gravyer cheese sandwich, you're guaranteed to fall in love with the breads made by Istanbul-based sourdough master Tom Fellows.
WHAT IS IT…
The best coffee shop we've discovered of late.
WHY GO…
For its high-quality coffee and delicious sandwiches.
Venue name:
LoL Coffee Roasters
Contact:
Address:
Kılıç Ali Paşa Mescidi Sokak 8
İstanbul