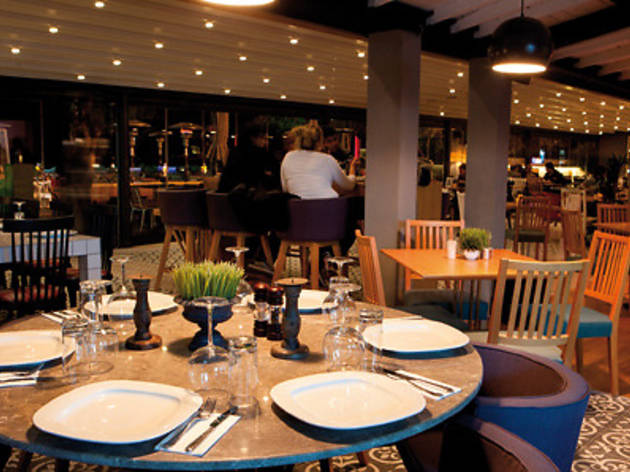 Time Out says
In an airy corner of Yeşilköy Marina where the sea view is sure not to be disrupted, Middle Kitchen fills your eyes, nose and, of course, your stomach with the 120 flavours of world fare it offers. If you're determined to read every item off the list then you'll spend a good 10 minutes just trying to decide what to eat; that's how rich the menu is.
The seafood platter on the starters list winks at you and the myriad of pizzas tug on your skirt, begging you to eat them; in short, you take a trip through various world cuisines thanks to the pastas, noodles, hamburgers and special cuts of meat, sandwiches, breakfast menus, seafood options and desserts... Chef Mahir Çelik's specialties include oven-baked penne with roasted eggplants and meat, grilled veal medallion with olive sauce, grilled steak with Portobello mushrooms and crème brûlée with rose lokum (Turkish delight).
They've also thought of the dieters at Middle Kitchen; lighter options on the menu include ezine cheese salad with fresh wild thyme, lentil and spinach salad, roasted eggplant salad, grilled whole wheat veggie pizza, whole wheat penne, grilled külbastı (cutlet) salad and warm entrecote salad. Chances are you'll be impatient to check out the sea view and the venue's decor, so just pick something – it's all guaranteed to leave you satisfied.
Details