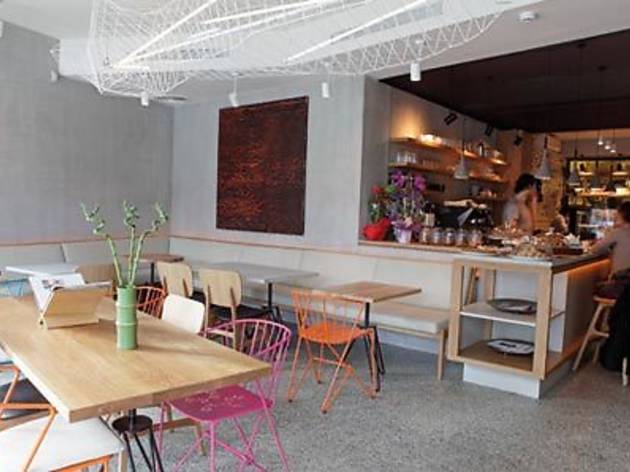 1/2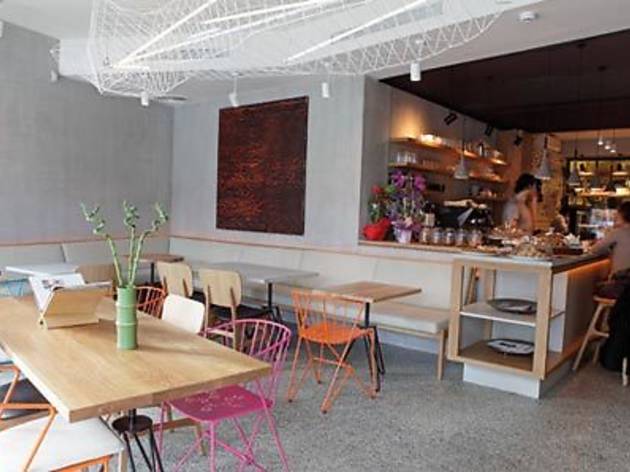 2/2
Molka, located on the Yeniköy shoreline receives quite a bit of attention from locals throughout the day, however, evenings are particularly busy, at the times when Molka tends to host groups. They try new recipes daily as time permits and get the visitors to taste them. On your visit, you may get a chance to taste the delectable pizza, which is not featured on the menu; these are the types of surprises to expect. All of the food is prepared daily without any additives. They don't use labels such as "allnatural and organic," yet each dish is prepared with the highest quality ingredients.
The menu consists mostly of salads and grills, and the one or two hamburgers they offer are also prepared with natural and healthy ingredients. The meats come from Karkas and a butcher in Akatlar while the breads come from Naan. The menu they currently serve is one they conceived of as a starter menu. Since many asked for vegetarian dishes, they've added daily specialties to the menu, like celery with quince and Swiss chards with wheat. In addition to the food, the coffee and tea are also flavourful at Molka - which is the first venue to serve Ronnefeldt teas outside of hotels.
Every item is also a feast for the eyes, from the tea to the hamburger. The bar and counter were made out of concrete with special craftsmanship. They also put their fresh-baked cookies on display in front of the bar. Behind the bar, there is a cozier section where you can plop down as a group and watch bits and pieces of what's going on in the kitchen. Molka can comfortably hold 30 people, yet we're sure that, come summertime, the energy will spill out onto the streets through the open windows.
From the Menu
Fried double eggs on top of toasted bread 12 TL
Butternut squash soup 8 TL
Molka burger 18 TL
Beetroot salad 12 TL
Venue name:
Molka
Contact:
Address:
Köybaşı Caddesi 158B
İstanbul


Opening hours:
Daily 08.30-22.00.