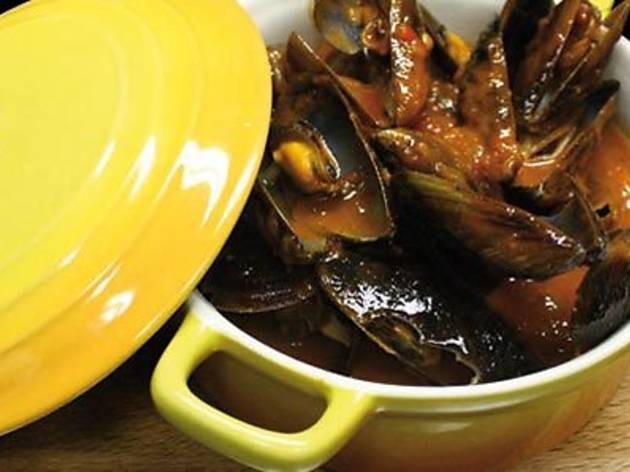 1/2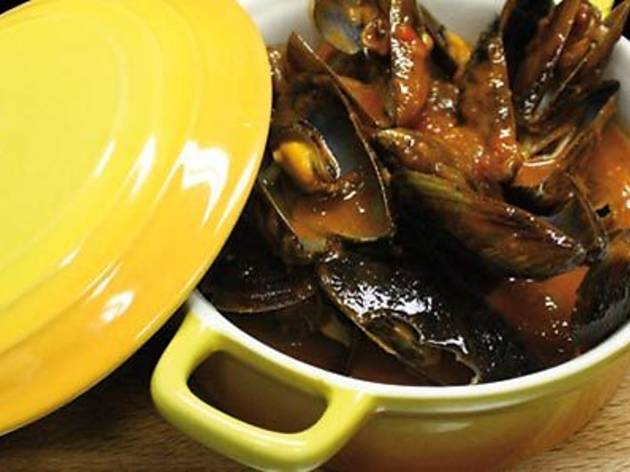 2/2
Recently, the number of places dedicated both to the selling and tasting of wine, has increased significantly. Parantezdeli has added itself to that list and is a place that will definitely appeal to wine enthusiasts—with an exterior that people will find inexplicably enticing. The tiny interior of the two-story place is partly made so by the rows of wine bottles that line each of the four walls. Brick walls and wood dominate the entire space. Parantezdeli's wine cellar is filled to the brim with both local and imported wines which, as well as enjoying with your meal, you may want to purchase to add to your collection at home.The chalkboard hanging outside lists a selection of take away wines, while they also offer take away glasses with self-service barrels of wine placed outside for this purpose.
The menu to accompany Parantezdeli's extremely wide wine selection is both rich and ambitious. Cheese plates, starters such as beef carpaccio, salmon in chard leaves, carpet shell clams, tender octopus, and blue crab. For the main course, delights such as the steak with gorgonzola sauce, grilled seabass with Chinese green beans, Chinese-style chicken, and rolled lamb are all available, though our favourite is the steak with sage. The choice for dessert is obviously the apfelstrudel.
Unlike Asmalımescit's crowded and suffocating atmosphere, Lamartin Caddesiis comfortable and spacious. Add Parantezdeli to your list of places to go.
Venue name:
Parantezdeli
Contact:
Address:
Lamartin Caddesi 4
İstanbul


Opening hours:
Daily 09.00-02.00.