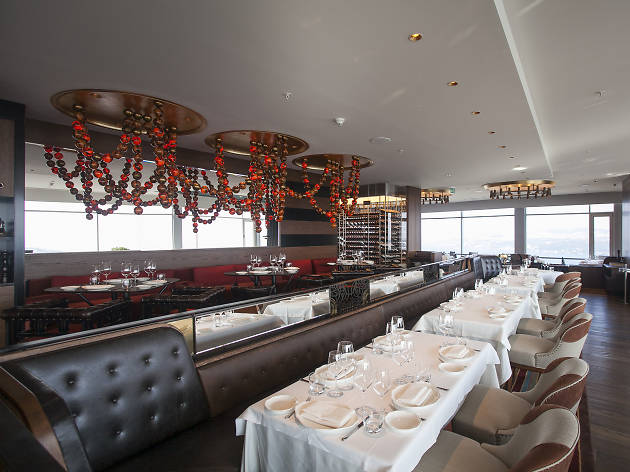 It's been a relatively calm few months for Istanbul Doors Group, so we were all eagerly anticipating their next move. Still, their latest boutique restaurant on the terrace of The Marmara Taksim wasn't without its element of surprise.
Raika makes full use of the panoramic Istanbul view the space is blessed with. Even if you've seen the city from a thousand different vantage points, it's impossible not to be impressed here.
Raika serves classic Turkish dishes in addition to samples of Circassian, Laz, Armenian, Kurdish, Greek and Balkan cuisines. The menu places emphasis on lesser known ingredients and different cooking methods. You'll find olive oil dishes, soups, salads, starters, mezes as well as stews and oven-baked delights, though the rice dishes deserve a special mention. The perde pilav made with pine nuts, dried tomatoes, cinnamon and duck meat is tempting on its own, as is the palatial pilav (12 TL) featuring dried figs, dried apricots, currants, chopped almonds and allspice or the bulgur pilav with lamb's meat and tomatoes.
This being a Doors establishment, modern interpretations run the gamut. The glazed red mullet (29 TL) starter, for instance, is served with a fennel cacık (cold dish of diluted yogurt, cucumbers and garlic) on grilled rustic bread. The chargrilled jumbo shrimp gets a generous serving of black mulberry molasses and butter (49 TL). The curd cheese dessert (15 TL) arrives at your table paired with red fruits.
At Raika, the Anatolian culinary tradition of sharing is alive and well. Even the charcoal grill is located so that guests can see their meats being cooked before they arrive on a block of marble.
The wine selection at the restaurant also gets full points from us, with a selection of strictly Anatolian and Thracian wines from upwards of 30 wineries, both large and boutique, most of them offered by the glass.
Venue name:
Raika
Contact:
Address:
The Marmara Taksim, 20th floor
İstanbul


Opening hours:
Daily 11.30-02.00