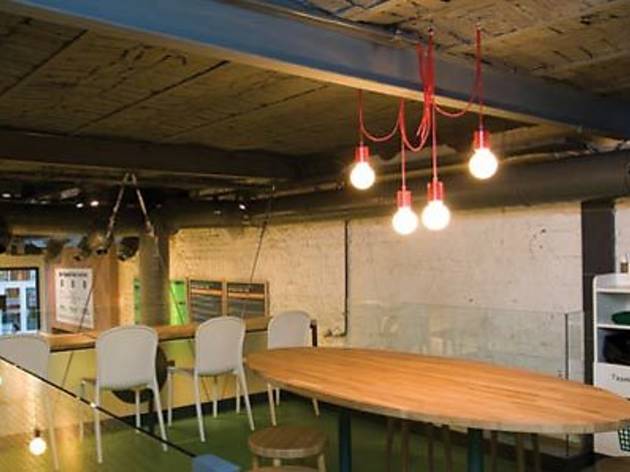 Salad Station has two floors that have very dynamic and warm atmospheres. The entire venue is white with wooden tables and the bright green of the salad that is served everywhere you look. The restaurant is able to serve fast food, but unlike other restaurants Salad Station serves healthy fast food. All dishes are prepared in front of the customers. There are so many different choices that you could potentially not know what to choose. There are six different types of salad withover 50 homemade fresh ingredients to put on the salad. The sauces also have many choices and we recommend the raspberry, mustard balsamic, honey-mustard and black bean sauces. With a section called "Let me do it", the restaurant offers even more freedom to customers who want to make their own salad. Those who would like some guidance from the chef can check out the "Chef's Recipes" section. This section includes 20 different choices and we recommend Asian (Mediterranean salad, grilled chicken, cabbage, nuts, red pepper, radish, fresh onion and Asian sauce) and Istanbul (Mediterranean salad, grilled chicken, eggplant, white cheese, carrot, tomato and cucumber). The "Soups of the Day" are all prepared from fresh ingredients like mushroom, carrot and ginger. Aside from delivering to your home, the restaurant also has special packages that can be used by those who are in a rush and were unable to finish their meal. For dessert we recommend the lemon tart, double chocolate brownie and banana cake along with a cup of tea.
From the Menu
"Let me do it" salads 6,50 TL
"Soups of the Day" 4,50 TL
Venue name:
Salad Station
Contact:
Address:
İstiklal Caddesi 189/B
İstanbul


Opening hours:
Daily 12.00-22.00.