1/3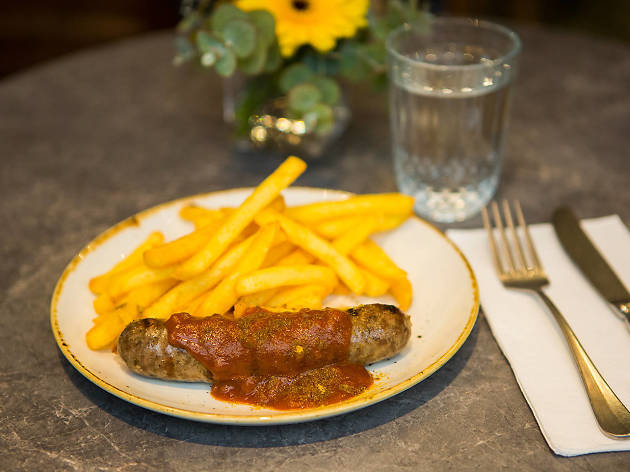 2/3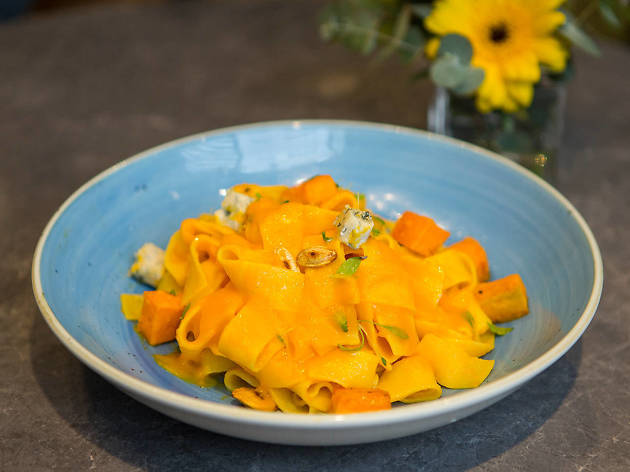 3/3
Time Out says
A bistro that's just as unique as the "Thinking Sports Magazine" Socrates.
Don't pay heed to those who claim that the era of print magazines is over. Sure, we might have passed the golden age, but collectible magazines (or successful bi-monthly publications such as the one you're holding in your hands) give us hope for the future of the industry. The monthly sports and culture magazine Socrates is another source of hope – and now, there's a new bistro that bears the same name as the magazine.
For Can Öz, the owner of publishing house Can Yayınları, Socrates was a bold venture into the unfamiliar territory of magazines. Now Öz has once again found himself in unchartered waters as a partner at Teşvikiye eatery Socrates Bistro, but thankfully he's once again found a competent team to back him up: business partner Uğur Baran Yağmurlu, chef Alp Türkmenoğlu and restaurant supervisor Volkan Ayaşlı make up the backbone of Socrates Bistro. All three of them are highly successful graduates of Yeditepe University's Gastronomy and Culinary Arts Department. They're also exceptional athletes: Türkmenoğlu is a former basketball player, Ayaşlı is a former national swimmer, and Yağmurlu is a Muay Thai enthusiast who plays soccer for the Turkish Writers' Team.
Given Socrates Bistro's close ties to the world of sports, you might expect to find a classic sports bar menu of onion rings, French fries and beer, but that's not the case at all. A writer for Socrates, Yağmurlu says the eatery adopts the magazine's ethos of taking a stand against mediocrity, so it comes as no surprise that the menu includes ambitious dishes like deep-fried calf's brain and chicken liver mousse.
You won't find a single dull dish whipped up by the eight-person kitchen crew. "I believe Turkish people have greater gastronomical awareness than they used to," Yağmurlu says, "so I don't want to offer customers something run-of-the-mill. I like putting my own spin even on a regular hamburger." To prove his point, Yağmurlu tells us about the sous-vide burger, which comes with a 180-gram beef patty as well as French fries. Another must-try item on the menu is currywurst. Featuring bratwurst prepped in-house with pork from Kozmaoğlu İdeal Salam, Turkey's last pork butcher shop, this homemade currywurst is a dish you won't find elsewhere in Istanbul.
Türkmenoğlu is as proud to have put together a menu that can be expanded at any time as he is of having created an unconstrained atmosphere where the bistro staff feels happy. The result is an eatery whose employees are proud to work there instead of one where everyone marches to the beat of a different drum. "Everyone feels so invested in the bistro that I'm afraid my sous-chef will go after the interior designer [Ural Tolga Talu] if there's a scratch on the wall," Yağmurlu says.
So if Socrates isn't a sports bar, how is it connected to the world of sports? For starters, you might find dishes inspired by the magazine's theme that month or by the sporting events screened in the bistro: you can munch on tapas while you watch Spanish soccer league games or enjoy some champagne with strawberries and cream while viewing Wimbledon matches. In other words, the menu is put together with the same editorial attentiveness as a magazine, based on the recommendations of an advisory board. In other words, Socrates Bistro is that perfect place blending the worlds of sports, art and gastronomy.
Details