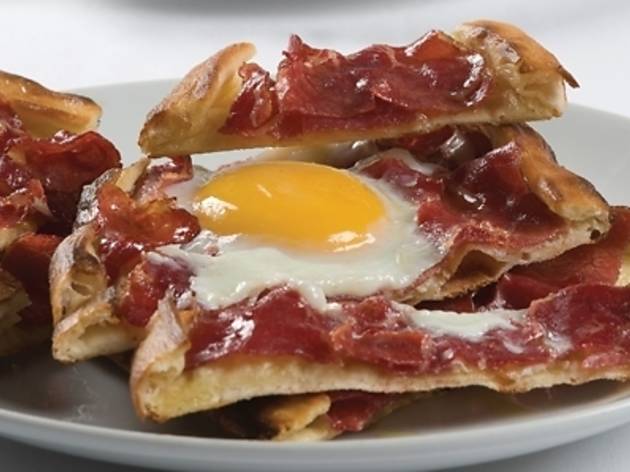 Time Out says
A true pide joint has come to fill the spot left vacant in Suadiye by the departure of the Sbarro fast-food Italian chain. Yerinde Pide's Istanbul opening comes after 25 years of success in Bodrum and Samsun. Owners Nuri Bey and İbrahim Bey (from Samsun and Giresun, respectively) use a traditional wood-fired oven and have ingredients brought in from the Black Sea region with the goal of keeping the traditional pide culture alive.
From cheese to minced or braised meat, pastırma to mixed vegetables, the choice of toppings – and whether the pide is open-faced or baked with the ingredients between two layers of dough – is yours, and the prices very reasonable (8-15 TL). Yerinde Pide makes pide that's notably less oily than at other places, due to the fact that they take care to remove any excess oil after baking. Their use of high-quality flour, along with the wood-fired oven and the expertise of the usta, makes for a nice crispy crust. The owners don't buy just any old meat from the market since they want to keep their food as additive-free as possible. They purchase only Namlı-brand pastırma and bring the rest in from Rize.
If you still aren't sold on the pide, there's also köfte, baked beans and kuymak (a Black Sea interpretation of cheesy grits) on the menu. For dessert, there's a wonderfully balanced kadayıf – with the prefect texture and not too sweet.
Hot tip On weekdays from 14.00-17.00, bring in your own toppings and have a custom-made pide baked in Yerinde Pide's oven.
Details