From Crafts to Design at Istanbul Modern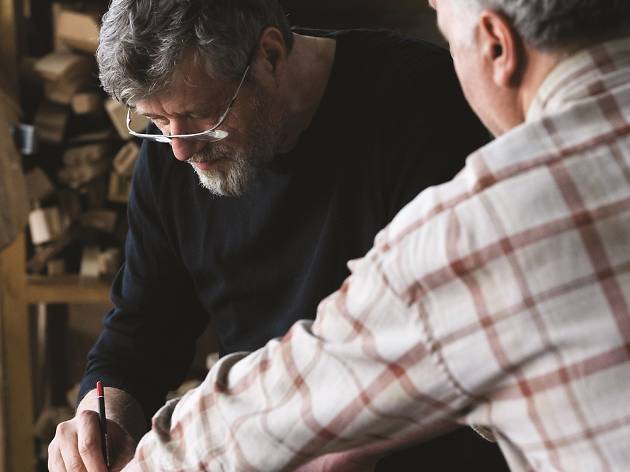 The first project by the Istanbul Modern Platform for Crafts, Art and Design, 'From Crafts to Design' focuses on five materials: bone, copper, wood, glass and mother of pearl. This new initiative highlights nearly forgotten handicraft customs by bringing together craftspeople with artists and designers to put a modern spin on materials that have been shaped using traditional methods thus far. What makes the project even more fascinating is that the artists used materials they hadn't worked with before. In theory, furniture designer Adnan Serbest teaming up with master woodcarver Sezgin Yalçın makes sense, but the result of their collaboration is far from predictable: the wooden bowl designed by the duo, 'Fraxinus', is an impressive piece for a designer with no prior experience creating decorative objects.
Perhaps the most notable member of 'From Crafts to Design' is Fatma Ayran, the only female mother of pearl crafter in Turkey. Despite her young age, Ayran has already mastered the art of working with both mother of pearl and bone. Her contributions to the project include the mother of pearl cufflinks created with painter Ekrem Yalçındağ as well as the bone shaving brush named 'Blackcrow' created with fashion designer Hatice Gökçe. Other must-see works include the glass napkin rings created by Camekan Glassworks cofounder Gamze Araz Eskinazi and sculptor Seyhun Topuz as well as the copper tray crafted by designer Atilla Kuzu and coppersmith Battal Yakut. These items will remain on display (and available for purchase) at the Istanbul Modern Store until the end of the year. And don't forget to check out the videos to get a sense of the master-apprentice relationship at play.