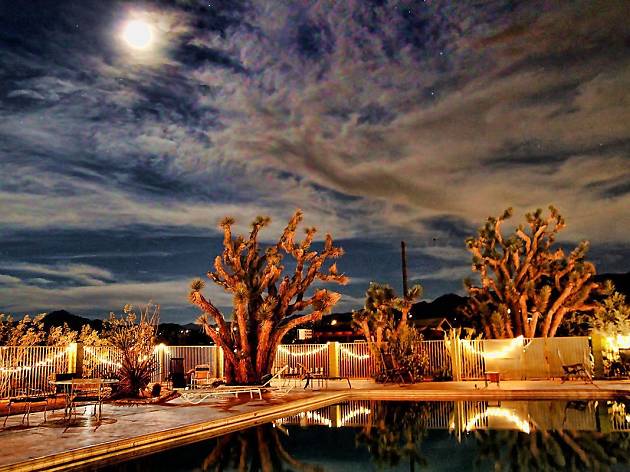 The best Joshua Tree hotels
Find the best Joshua Tree hotels with our guide to the top overnight lodging in this destination desert town
There are a few things to know right off the bat about Joshua Tree hotels—there aren't many luxury options. If you're looking for a swanky stay, you may have to make the schlep from Palm Springs or Desert Hot Springs. Most folks staying in Joshua Tree are either camping in Joshua Tree National Park or spending most of their time there—proximity to the area's hikes and other outdoor activities is priority No. 1. But that doesn't mean you need to stay at a sub-par chain motel (of which there are plenty). Joshua Tree has a handful of eclectic lodging options with way more charm than your average Best Western. We've rounded up these unique spots that are affordable, fun and close to the Park. Bonus: some have pools (and one boasts outdoor showers), which is a real treat in the desert heat.
The best Joshua Tree hotels
Discover more of Joshua Tree
Aside from the desert climate and sweeping natural beauty, there's something you'll notice pretty quickly upon arriving in Joshua Tree: things to do abound here, whether it's hiking and climbing or wildflower sightseeing.