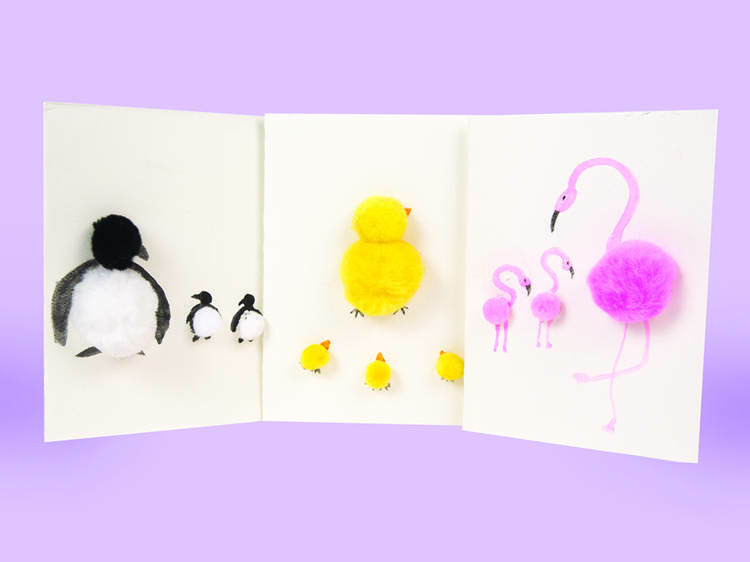 Photograph: Courtesy craftprojectideas.com
1.

Pom Animals Mother's Day cards
A homemade card is the key to Mom's heart! This simple project yields big results as young crafters give their cute animal sketches a little "pop." Learn more at craftprojectideas.com.
What you'll need:
Rainbow
Poms
Watercolor Paint Palette
Card Stock
Glue
Scissors
Instructions:
Gather your supplies.
Cut a piece of card stock into 4 x 6 cards that fold.
Glue a medium black pom on top of a large white pom. Glue 2 small white poms to the side.
Paint beaks, wings and feet on each of the penguins.
Glue a medium yellow pom on top of a large yellow pom. Glue 3 small yellow poms below.
Paint beaks and feet on each of the chicks.
Glue 2 small pink poms and a large pink pom to the front of the card stock.
Paint the necks, beaks, heads and legs of the flamingos.