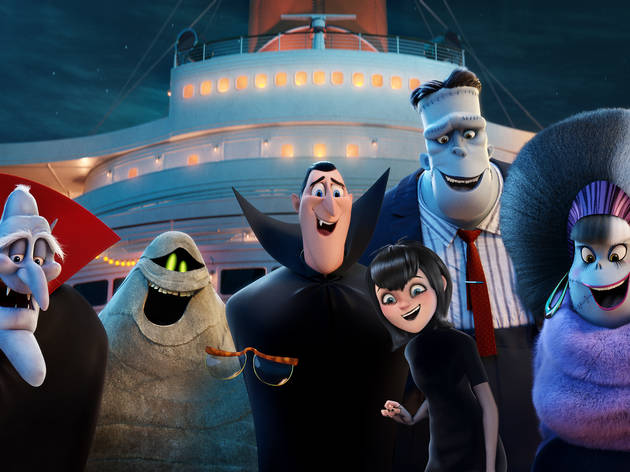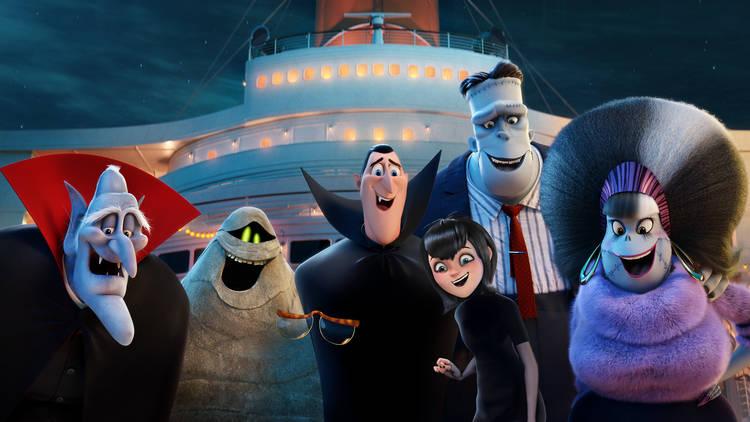 The best kids' movies in theaters right now
Catch the best kids' movies in theaters before they're gone. You're not going to want to miss the fun!
Lights, camera, action!
There's certainly plenty of action thanks to the best kids' movies in theaters right now. This summer's lineup is all about crime-fighting families, dinosaur interactions and out-of-this-world adventures. Plus, enjoy exploring the life of kids' favorite character (hello, Mr. Rogers), but definitely be prepared to shed a few tears.
Grab your tickets and don't forget the popcorn. Once you're settled in, you won't want to move.
Looking for other flicks? Mark your calendars for the best kids' movies in theaters this year, hang out with Elsa, Belle and other lovely leading ladies in the best Disney princess movies and get a few laughs in with the best family comedy movies.
Best kids' movies in theaters
Teen Titans GO! To the Movies
There are five super-cool superhero teens who are ready to take on evil when it strikes—and ready for their Hollywood close-up. Will they succeed? July 27. PG.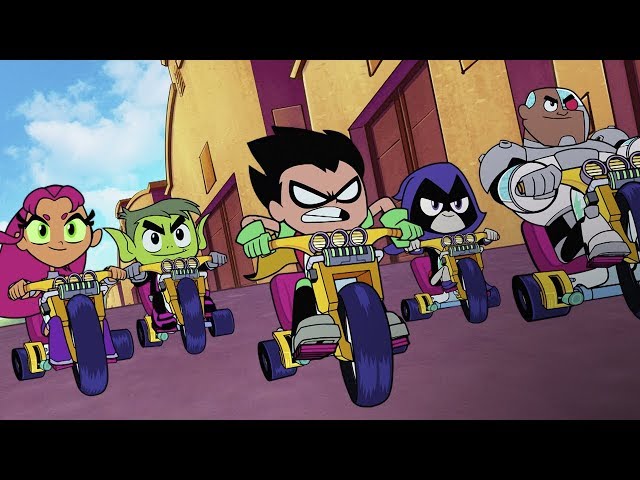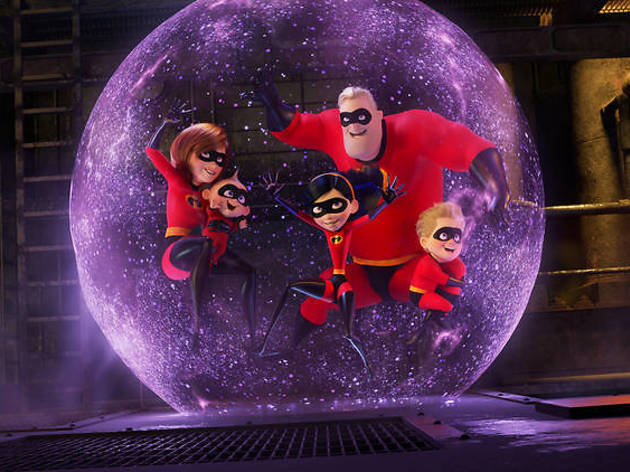 Photograph: Courtesy Pixar
The superhero family is finally making its grand return to theaters. This time, Mr. Incredible isn't out fighting crime, he's home taking care of lil' Jack Jack while his wife Elastigirl is out saving the world. Looks like Wonder Woman opened the doors for female superheros, live and animated. Out now. PG.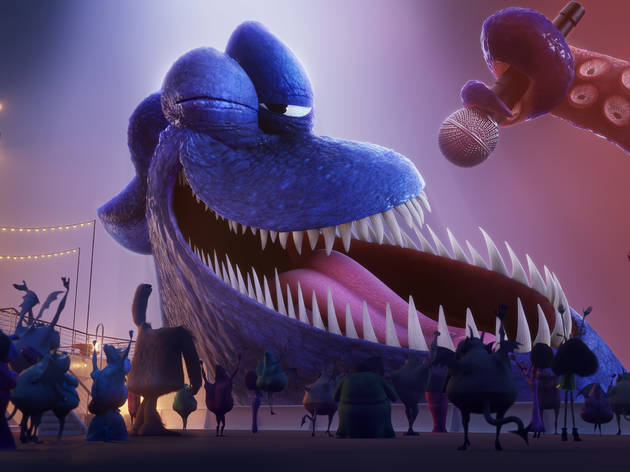 Photograph: Courtesy Sony Pictures Animation/© 2017 CTMG
Everyone needs a little r&r, monsters included. Dracula is treated to a vacation on a luxury Monster Cruise Ship, giving him time away from the hotel. As he and his crew sets sail, Drac falls for the ship's captain Ericka. But there's trouble in paradise with this romance. Out now. PG.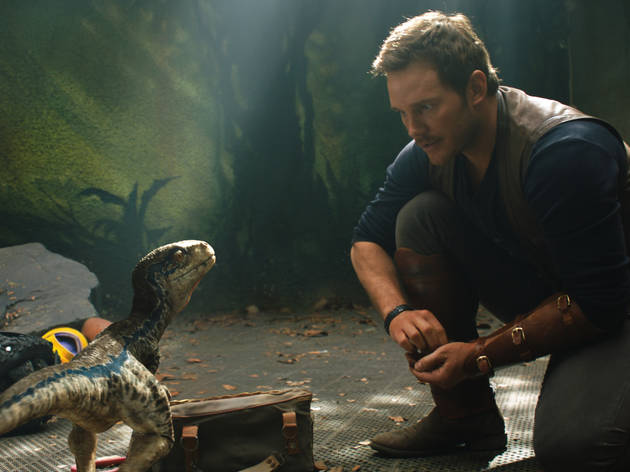 Photograph: Courtesy NBCUniversal
Jurassic World: Fallen Kingdom
Owen Grady and Claire Dearing make their way back to
Isla Nublar thinking they're going to help the dinos from an impending volcanic rupture. What they didn't expect was the entire planet to be in danger, too. Out now. PG–13.
​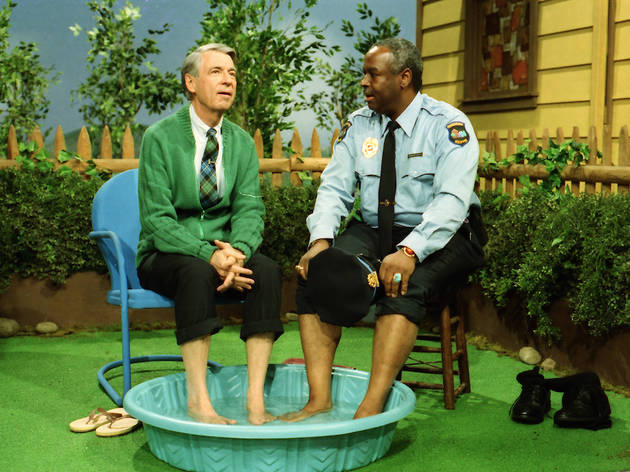 Photograph: Courtesy Focus Features/John Beale
Won't You Be My Neighbor?
Prepare to have the tissues on hand for this documentary exploring the legacy of our favorite cardigan-clad neighbor: Fred Rogers. Out now. PG-13.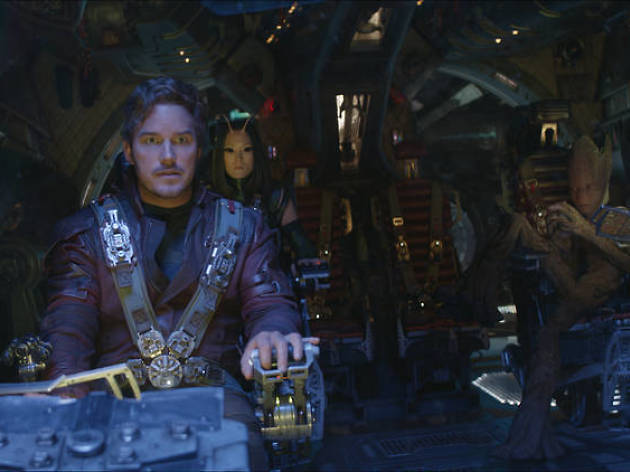 Photograph: Courtesy ©Marvel Studios 2018
This Marvel masterpiece brings everyone's favorite vigilantes together—Iron Man, Thor and the Hulk—to fight off Thanos when his plans threaten the world's safety. Out now. PG-13.
Fatherhood and fighting crime isn't easy, but Scott Lang has no choice but to suit up and join forces with the Wasp to take down a new evil rival. Out now. PG–13.