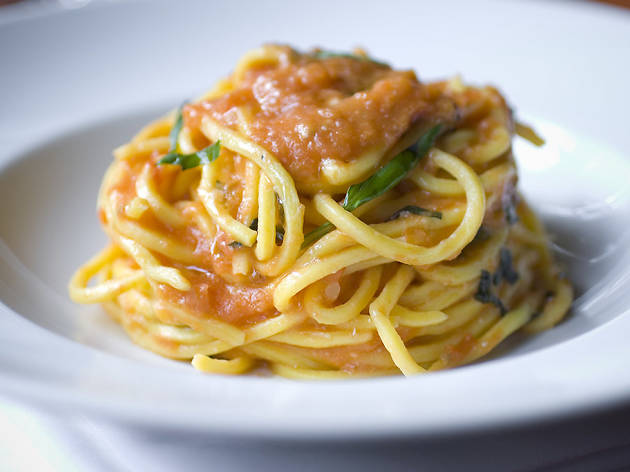 The 15 best Italian restaurants in Las Vegas
Eat tons of pasta and pizza, with a side of wine, when dining at the best Italian restaurants in Las Vegas
Never mind the stereotypes of greasy pizza and limp fettuccine. The best Italian restaurants in Las Vegas elevate pasta to an art form, shaping it by hand and swathing perfectly pliable noodles in knee-weakening sauces. Head to these joints before catching one of the best Las Vegas shows or after a day spent scouring the best things to do in Las Vegas. From foie-infused alfredo to simple spaghetti in tomato sauce to out-of-this-world osso bucco, these eateries deliver an authentic taste of Italy so vibrant, you'll forget you're 6,000 miles away. Word to the wise: don't even think about taking advantage of the best Las Vegas happy hour deals before visiting these restaurants—you'll want to save room for a bottle (or three) of real good Italian wine.
Best Italian restaurants in Las Vegas
See the best Italian and pizza restaurants in America
Hit the best Italian restaurants in America for the finest pasta, pizza, antipasti and Italian desserts
Who bakes the best pizza in America? For top wafer-thin pies and deep-dish slices, we say it's these pizza restaurants.