The 20 best restaurants in Las Vegas
Our guide to the best restaurants in Las Vegas from fine dining on the Strip to top pizza, buffets and beyond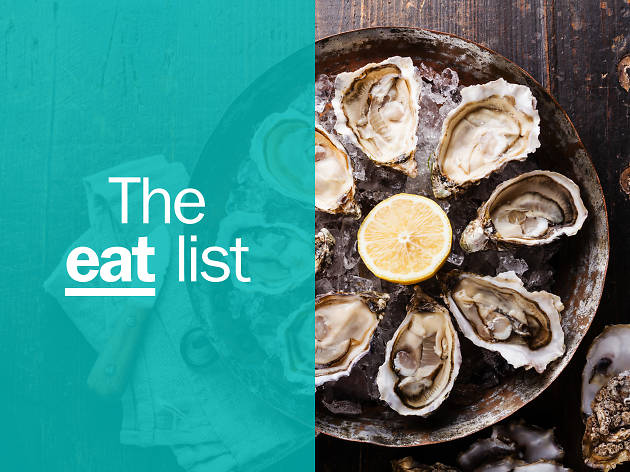 A far cry from the second-rate refueling options of yore, the best restaurants in Las Vegas now rank with the best things to do in Las Vegas of legend, on a level with catching one of the extravagant Las Vegas shows or seeing the top Las Vegas attractions on the Strip. Las Vegas restaurants have been transformed over the two decades since Wolfgang Puck opened his first outpost here in the '90s. In addition to numerous celebrity-chef establishments, you can gorge on a cornucopia of globe-spanning grub, including superb sushi, authentic Neapolitan pizza and standout Thai food. And those notorious all-you-can-eat buffets in Las Vegas are improving, too—you'll even find one on this list. Here are the best restaurants in Las Vegas. Happy eating!
Best restaurants in Las Vegas
Discover Time Out Market: the best of the city under one roof
Don't miss out on this unique Vegas experience
Las Vegas is synonymous with gluttony. This is Sin City, after all. The city offers an array of delicious, never ending, all-you-can-eat food spreads that will satisfy your hunger pangs and then some. So, here they are: The absolute best buffets in Las Vegas.