In case you hadn't realised already, Sunday 21 June is Father's Day. Yes, we're sure that he'll be happy with a pair of socks and a card with a picture of a golf ball on the front. But perhaps the old man deserves a little bit more than that?
So, we've rounded up some potential places to go and things to do for Father's Day in and around Leeds that might just bring a smile to his grumpy old face.
Food and drink
Flickr: Brett Jordan
It's fairly likely that a meal out with dad usually ends up with him picking up the bill. On Sunday perhaps you might want to treat him to something to eat?
For example, you could take him for a three-course lunch at The Food Academy, or some upmarket grub at the Cosmopolitan Hotel (where he'll get a free pint). Or, if you want the focus to be more on drinking than eating then you could bring him along for 'Big Daddy Day' at Tapped Leeds for some pizza and specially-selected craft beer, or the 'Old Dog' day at BrewDog, where you can spend the evening sampling beers, whiskeys and some of Yorkshire's finest cheeses.
Alternatively, dads with younger children might opt for Father's Day at The Tetley, where he can tuck into some food from the summer menu, while the kids will be kept busy making him a card at the accompanying origami workshop. If you fancy something even more unusual, Thackray Medical Museum will also be hosting a Father's Day carvery.
For sport-loving fathers, you could also opt to take him to Elland Road, where he will be treated to a a three-course meal and stadium tour. Or, you could take him to the Grosvenor Casino Westgate Leeds for some free food (just for dad and bookings of four or more) and to watch the darts later.
Days out
Flickr: Ingy the Wingy
Continuing the sport theme, this Sunday the Leeds Rhinos are playing against Hull FC for a family fun day at Headingley Carnegie Stadium where dad and his family can enjoy food and rugby.
If music is more his thing, then treat him to some jazz sounds from Red Shift at Seven Arts, some live blues from Half Dead Clatch perfoming as part of Bullfrog Blues at the Smokestack, or even some rock music for Keller Fest at the Bierkeller.
If you think that sounds a bit too hectic for him, more family-friendly options include a special Father's Day event at Middleton Railway (he'll even be allowed to drive one of the locomotives), a 1940s wartime tea party at Lotherton Hall, or the Yorkshire Post Motor Show at Harewood House.
Cinema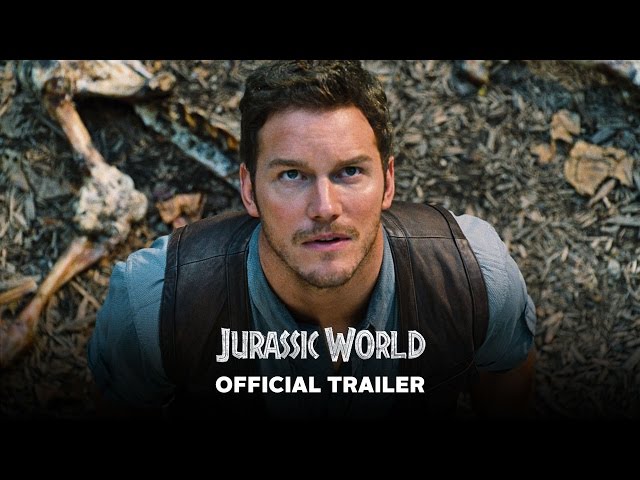 It may be that your pa would simply prefer some time where his children have to be quiet. In this case, why not take him to the cinema? Movies showing this weekend include Jurassic World, Mr. Holmes and Avengers: Age of Ultron.
Alternatively, dad favourites Dwayne 'the Rock' Johnson and Jason Statham star in San Andreas and Spy respectively, or he could see what all the fuss is about with Mad Max: Fury Road. Needless to say, any of these will likely be a very attractive alternative to the back-to-back episodes of 'Winx Club' or 'Waybuloos'.
If none of these hit the spot, you can always check out or list of free things to do in Leeds for other ideas.