Together, Jed Skinner and Matt Woodward form Galaxians, a Leeds-based live dance music that you'll get the opportunity to hear at the forthcoming Leeds Garden Party over the August bank holiday weekend.
Conveniently, as well as being a synth wizard, Jed's a talented wordsmith too. So, before the duo next take to the stage, he also took the time to tell Time Out what Galaxians consider to be their favourite venues in Leeds, as well as some of the local musicians that they rate: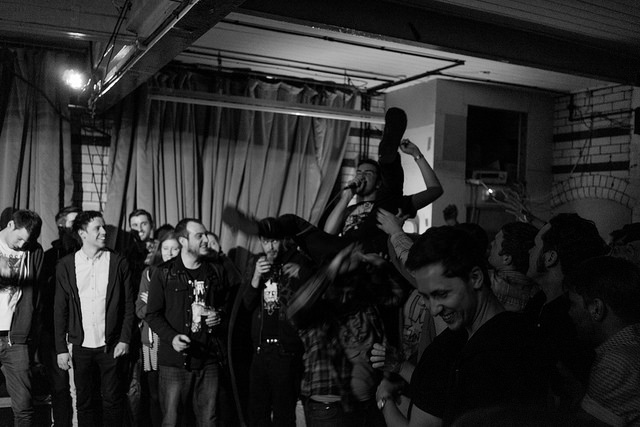 Flickr: Matt White
Wharf Chambers co-operative club run by a team of committed staff and volunteers, this former pork pie factory in the city centre has been transformed into a unique space for music, art, film and politics.
We love playing here, not least because the staff are all extremely friendly and helpful, but also because there is a totally different atmosphere from other venues, thanks to its DIY ethos: anyone who's a member of the club can put a gig on here, and it's only a pound to be a member.
Matt's involved with running a club night here called 'Release Yourself', aiming to capture the spirit of the penthouse loft parties of 70s NYC. There's about three a year, there's often guest bands and DJs, and the whole place is transformed in a temporary autonomous zone of partying, practically. That sounds pretentious. But it really does feel like a place apart – an enlightened island in a sea of dumb designer bars. Plus, the PA system is real beefy, which is essential for having any kind of good time anywhere, ever.
The Brudenell is well known across the UK and internationally, and rightly so.
It recently celebrated its 100th birthday (although the building dates from the '70s) and its ethos is one of a place to socialise, shoot some pool, play pinball, drink some craft beer…and watch some bands.
Like Wharf Chambers, it has no designs on being a big venue or even updating the décor much – it's a down-to-earth, regular, northern social club, blessed with an enlightened management and a desire to bring great music to this particular corner of Yorkshire.
We've been lucky enough to play there with the likes of Tom Tom Club, Ultramagnetic MCs, Zombie Zombie, Golden Teacher and, coming up in October, Plaid (as part of Recon Festival). The calibre of acts that have graced its stage is frankly unbelievable. If you've never been – you're in for a treat.
Belgrave Music Hall
We like this place because it's a great spot to grab a slice of amazing pizza made in front of you by experts.
It also boasts a big room with a great PA system, and has a roof terrace, which is nice when the sun decides it's going to shine over Yorkshire. We've played here with Ital, The Juan Maclean, That Fucking Tank and Sky Larkin since it opened back in 2013.
The Music of Leeds
The music scene in Leeds is considerably varied and unlike a lot of cities in the UK, there isn't really a sound (think of the 'Bristol sound' or 'Madchester'). One thing we've noticed when compiling this list is that a lot of people are in more than one band. Is that normal? Probably for Leeds.
Hookworms
Psych-rock five piece who are probably the most famous people we know. Need no introduction, really.
Cowtown
Lead singer Jonathan Nash is also the drummer in Hookworms. Keys player Hillary is in the Hate Crimes. Drummer Dave is in Monster Killed by Laser. In fact, I'm pretty sure if Cowtown weren't around, there wouldn't be any bands in Leeds. They're a Devo-inspired party band with synth, drums, guitar and riffs. Basically, everyone needs a Cowtown LP.
Esper Scout
Four piece rockers who've won the acclaim of Mark E. Smith, which he probably doesn't dole out much. They've recently signed to Kill Rock Stars in the US.
Bearfoot Beware
Garage/math rock insanity. Robin Ince is apparently a fan. Amazing videos too.
Game_Program
Jonathan Nash again (when he's not being in Hookworms or Cowtown) exploring the outer reaches with his solo electronics project. Major keys and hardware envy from us.
Xam
Modular synth experimentations side-project from Matthew Benn (also of Hookworms).
That Fucking Tank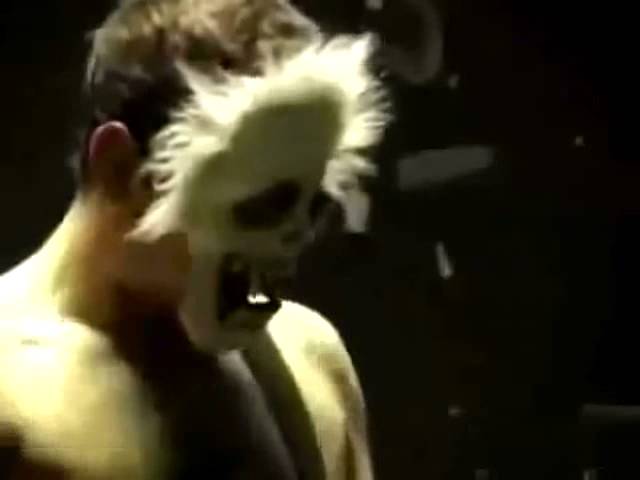 Repetitive riffs with an unrepeatable name. In polite company, anyway. The sound of war. Something about Vikings usually comes to mind. Heavy, inspired, instrumental two-piece who will kill you, sonically.
Nope
Featuring Andy Abbott from That Fucking Tank, Jonathan Nash (from a million bands) and Mucky Sailor.
Zozo
Mish-mash of afrobeat, jazz, dub and rock that works. Not to be confused with 'I Am Zozo', which is apparently a film rated 3.8/10 on IMDb.
Azores
Formerly known as Cissy but minus one member, Azores bring together complex polyrhythms and picking guitars to create a tropical paradise in West Yorkshire. Matt is also the drummer.
Chrononautz
Sordid techno for greasy dancefloors, beloved by the Quietus. Featuring members of Runners (RIP).
Molars
Sweet psych/indie rock – supported The Pains of Being Pure at Heart at the Brudenell recently.
Beards
Three-piece angular post-punk featuring Matthew Dixon from Azores on guitar. Think Erase Eratta or Delta 5 but with unusual time signatures and tempos, and you're halfway there.
Bilge Pump
DIY noise-rock with awkward time signatures, blasting guitars and plenty of surreal lyrics. We like their style…