Running from September 10-13, Heritage Open Days is the largest heritage festival in the UK; an event offering people a once-a-year opportunity to discover some of the often hidden or forgotten gems located within their local area.
Taking place across the country, Heritage Open Days will see a wide range of buildings and places of cultural interest – many of which normally offer limited public access – opened up to be explored.
Destinations include castles, city halls, tunnels, towers, manors, churches and more, with the chance to enjoy historic walks and tours that will teach people more about a place they were always curious about.
You can find out everything happening in and around Leeds at the Heritage Open Days website, but here are a few of the free highlights Leodiensians should check out:
The Tetley
True, the Tetley is open to visitors on a regular basis. During Heritage Open Days, though, many new areas and secret corners of the building will be opened up, including the factory rooftop with its panoramic views over the new 'South Bank' of Leeds.
September 12-13, tours take place between 11am-4pm. Booking required.
Leeds Grand Theatre and Opera House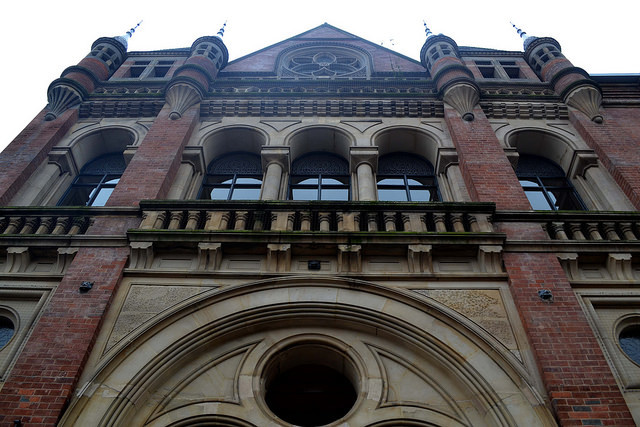 Flickr: Dancewear Central
The theatre has been a popular destination since it was first opened in 1978. Now you will be able to take a peek behind the scenes, enjoy creative workshops, family trails, demonstrations and talks from Opera North, one of the theatre's resident companies.
Sunday September 13, 10.30am-4pm. No booking required.
Gotts Park Mansion
Now the clubhouse for a golf course, Gotts Park Mansion was once the home of Benjamin Gott, owner of Armley Mills. Have you ever wondered what it looks like inside without the need for an expensive club membership? Well, now you can.
September 12, tours 1.30pm, 2.30pm and 3.3pm. Booking required, call 0113 2311896.
Makkah Masjid Mosque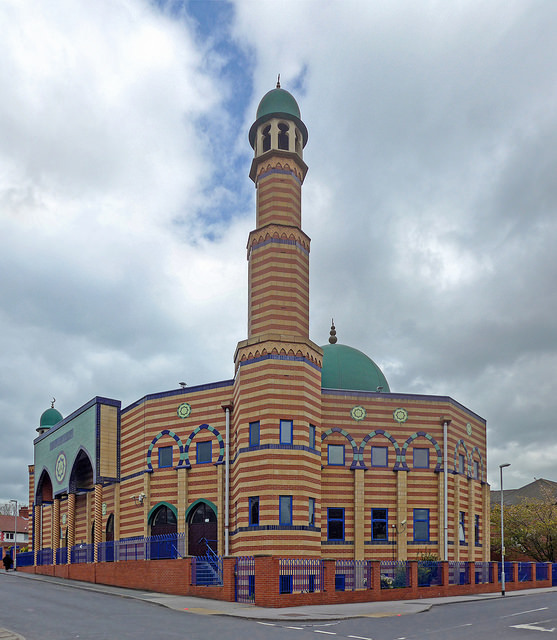 Flickr: Tim Green
The chance to explore the stunning interior of the Makkah Masjid mosque on Thornville Road is an opportunity many might not otherwise get. This open day will feature an Islamic exhibition and the chance to learn more about what goes on inside this place of worship.
September 12, 11.00am-3.00pm. No booking required.
Farnley Hall
Located on the outskirts of Otley, Farnley Hall is a popular place to play sports, go on woodland walks or take kids to the play area. The stately home itself was built for the Earl of Danby and owned by the Danby family (which includes the first Mayor of Leeds) until the end of the 18th century. In 1945, the building was acquired by the council and is now used as the base for its Parks and Countryside Service.
On its open day you will be given a guided tour of the building and its ancillary structures.
September 12, tours taking place between 10am-2pm. Booking required, call 01133957400 or email parks@leeds.gov.uk.
Gildersome Quaker Meeting House
Heritage Open Days, Robert Keeble
This 250 year old, Grade II building is still used by the Leeds Quakers and in fact visitors are invited to join their worship in the morning. If you are more intrigued about the building, the open day will provide the opportunity to see many of its original features, including the benches and ministers gallery.
A tour will also show visitors around the stable block, coach house and historic Quaker burial ground. Craft activities will be available to entertain children.
September 13, midday-4pm (worship 10.45am). No booking required.
Temple Works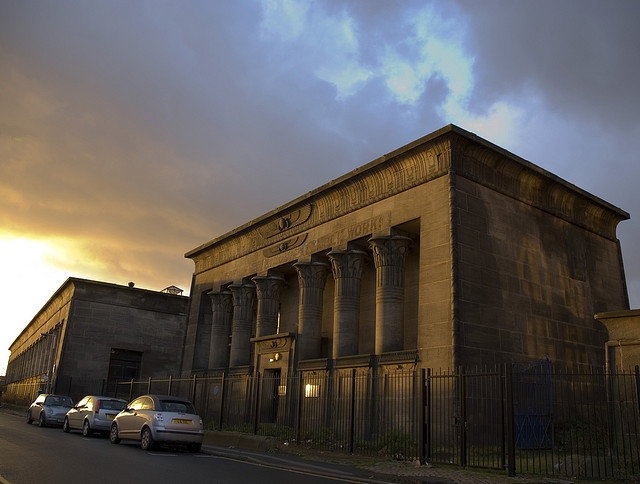 Flickr: Jim Moran
This Grade I listed building is on a six-acre site in Holbeck. Once a flax mill which claimed to have 'the largest room in the world' when it was built, it is in the process of being restored as a major cultural venue. What makes Temple Works particularly curious is its facade – a replica of the Temple of Horus in Edfu, Egypt.
September 13 & 14, 10am-4pm. Booking preferred. Call 07710418219, click here or email susan@templeworksleeds.com.
Read more on the Time Out Leeds blog.