Hang on? A rave – for babies?
That's right. A two-hour rave across two floors, hosted by Baby Rave North at Control. Yep, the same Control on Kirkstall Road that was voted one of the Top 100 nightclubs by DJ Mag.
Surely it's different to a rave for adults?
Well, yes, in some ways. Baby Rave North's largest event to date is the Big Carnival Bash on August 9. This will feature live music, sensory lighting, singing, dancing and photo booths. There will also be a soft play area, inflatables, crafts and more.
So, arguably, even better than an adult rave.
What is Baby Rave North?
Baby Rave North is a group that has become well known for its unique family events where little ravers and their grown-ups can sing, dance and enjoy a high energy party.
Led by Baby Rave North founder Faye Kenny since 2013, Baby Raves have been held in venues across West Yorkshire including art galleries, theatres and parks. The Big Carnival Bash at Control promises to be the biggest and most exciting rave to date.
What makes the Big Carnival Bash different to other baby raves?
'The Big Carnival Bash is going to like all of our raves rolled into one! We're pulling out all the stops with live music, samba drumming workshops and more exciting surprises! Control is one of our favourite venues as it has so much space to work with, stretching over two floors and two rooms,' says Kenny.
'My advice to first time ravers is to lose your inhibitions and have fun. Our events attract all family members including daddies, cousins, aunties, grandmas and friends,' she adds.
How many people are expected to attend?
For the Big Carnival bash, the event is expected to attract around 300 adults, who are of course accompanied by their miniature ravers.
Baby Rave North presents: The Big Carnival Bash, August 9, 1-4pm, Control Nightclub, Cardigan Fields, Kirkstall Road, Leeds, LS4 2DG. Tickets £6 per person. Non-walking babies are free. Suitable for children aged 0-7.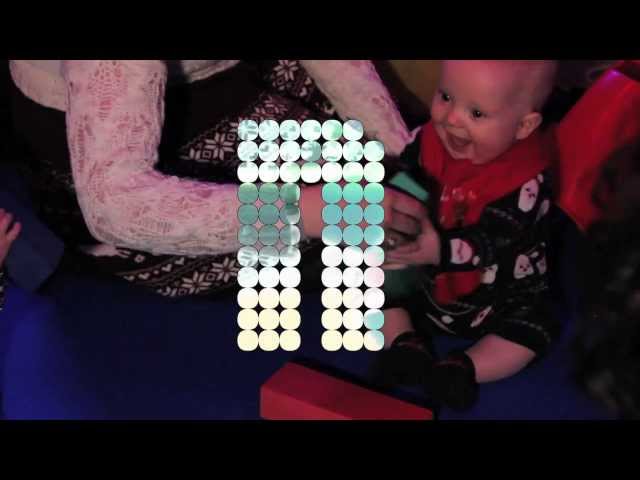 If your kids are a little older, here's a few ideas for places you can take them in Leeds city centre.